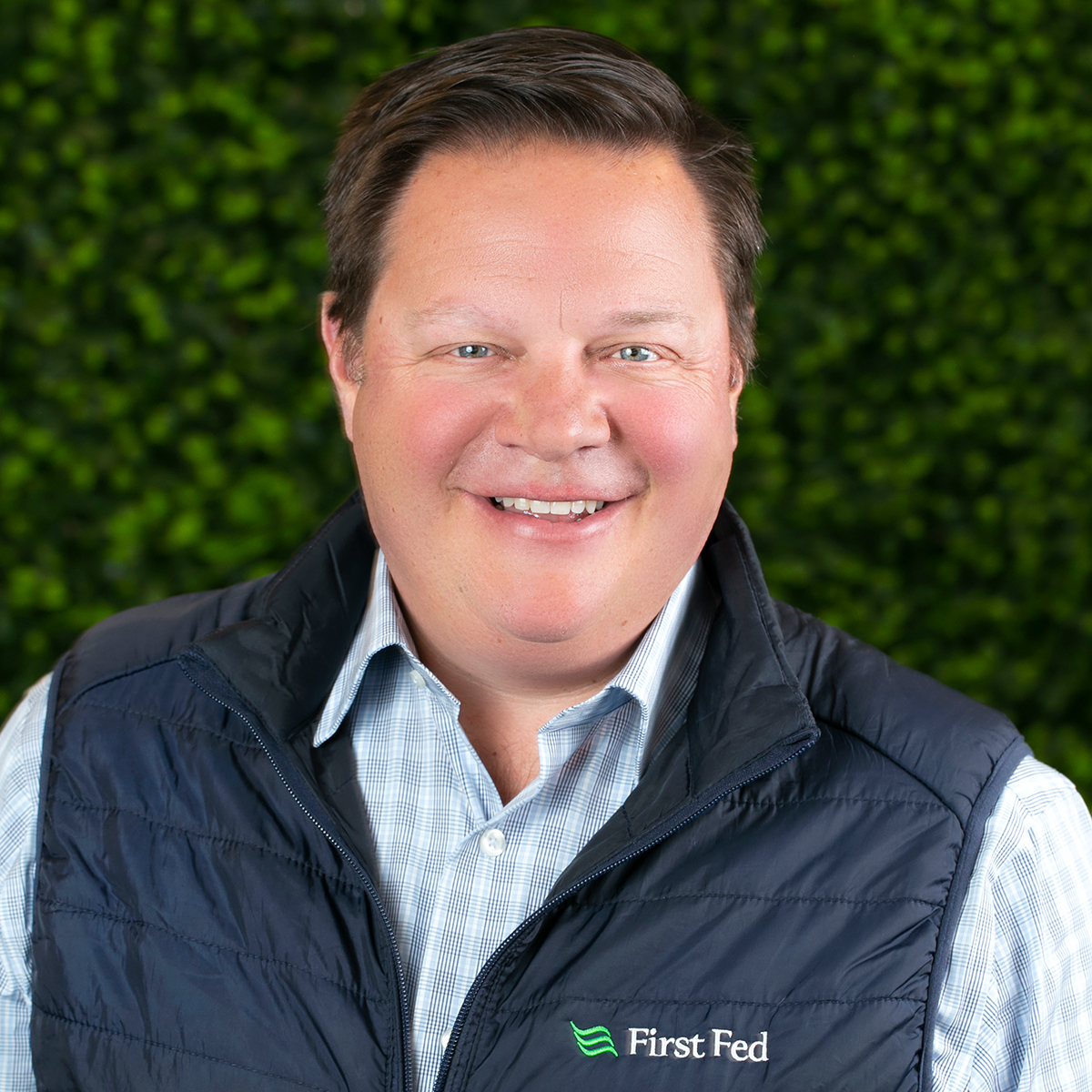 Matt Deines
President and CEO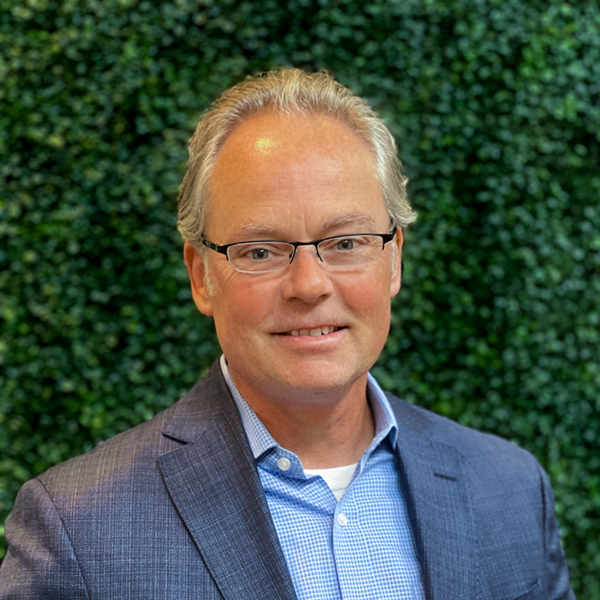 Terry Anderson
Chief Credit Officer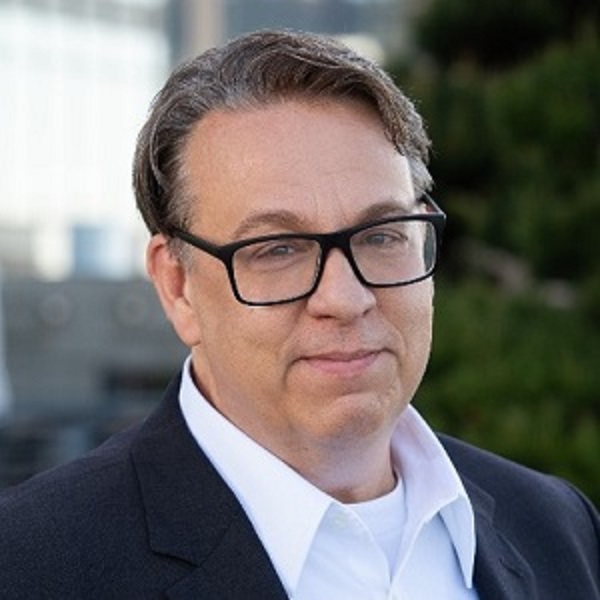 Derek Brown
Chief HR and Marketing Officer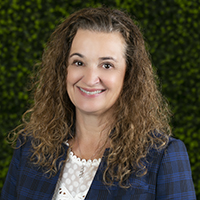 Geri Bullard
Chief Financial Officer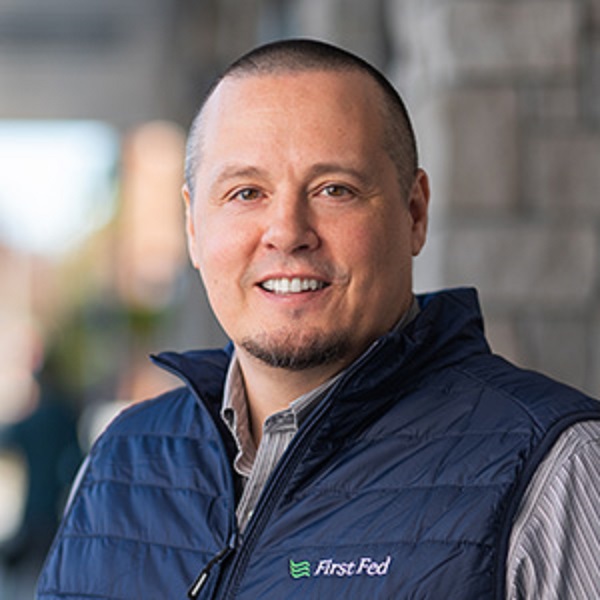 Christopher Neros
Chief Banking Officer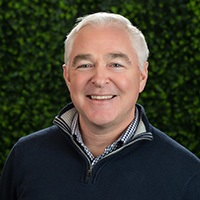 Chris Riffle
Chief Operating Officer, Chief Digital Officer, and General Counsel
Our Board of Directors

Cindy Finnie, Board Chair
Cindy Hill-Finnie is Board Chair of First Fed. She was promoted in 2022 after serving for 10 years on the board. Hill-Finnie also is the President and Cofounder of Rainshadow Properties, Inc., a boutique hotel and property management company in Port Townsend. Hill-Finnie gained sales and financial services experience in her 38 years with Allstate. Her range of responsibilities included property and casualty underwriting, sales management, business development, agency management, financial management, and developing insurance agencies. Currently Hill-Finnie is serving as a Director for the First Fed Foundation, VP for the Fort Worden Foundation, Director of Fort Worden Hospitality, and member of the City of Port Townsend Lodging Tax Advisory Committee. Her past community leadership roles include Chair of the Centrum Foundation, Chair of the Washington State Arts Commission, Chair of the Fort Worden Public Development Authority, and Director of the Jefferson County Community Foundation.
Jennifer Zaccardo, Vice Chair
Jennifer Zaccardo is Treasurer and Tax Partner of Baker, Overby & Moore Inc., P.S, a public accounting firm with which she has been affiliated since 1983. She is a Certified Public Accountant with particular expertise in the timber industry and small business financial reporting and taxation, and is a member of the Washington Society of Certified Public Accountants and the American Institute of Certified Public Accountants. Ms. Zaccardo is a past president and treasurer of the Peninsula College Foundation Board of Governors and served on the Quillayute Valley School Board of Directors for 10 years.
Sherilyn Anderson
Sherilyn Anderson was most recently the CFO of glassybaby, a Seattle-based producer and nationwide retailer of hand-blown glass votives and glassware. The company is a pioneer in social venture enterprise. During her 20-year investment banking career, Sherilyn led over $6 billion of capital markets and over $1 billion of bank credit transactions on behalf of governmental entities. As a Director at Wells Fargo Securities, Sherilyn built the public finance investment banking practice for the firm in the Northwest and parts of California. As a Vice President and Director in public finance at UBS, Sherilyn created a public finance investment banking practice in the West Coast transportation sector, and grew it to be a market leader. A $1.2 billion transaction led by Sherilyn for the Alameda Corridor (CA) included a senior/subordinate debt structure and incorporated a first-ever loan from the U.S. Department of Transportation (since codified as the TIFIA loan program). As a Vice President in Private Wealth Management at Goldman Sachs, Sherilyn provided strategic wealth planning, asset allocation and implementation advice to ultra-high net worth clients. She serves on the Executive Committee, and as the Treasurer and chair of the Finance Committee, of the Pacific Science Center, and as the Treasurer of the Ethical Apparel Africa Foundation. Sherilyn holds an MBA from Harvard Business School, and a B.S. in industrial engineering from Stanford University.

Dana Behar
Dana D. Behar has been the owner of Discovery Bay Investments, LLC, Seattle, Washington, a private equity investment firm focusing on agricultural land and real estate since September 2015. Prior to that, he worked at HAL Real Estate Investments Inc., a private equity real estate investment entity based in Seattle, Washington, for 23 years and most recently served as President and Chief Executive Officer from 2005 until September 2015. He recently served as director of HAL Real Estate Investments Inc. from 2005 to 2016. Mr. Behar previously worked in brand management at Procter & Gamble, served as Director of Marketing for the retail chain, Egghead Software, and was a management consultant with the Wharton Small Business Development Center. Mr. Behar has a Bachelor of Arts in business with a concentration in finance from the University of Washington and a Master of Business Administration with a concentration in finance from the Wharton School of the University of Pennsylvania.

Craig Curtis
Craig A. Curtis is a registered architect and officer of Katerra, Inc. Craig oversees the Building Design Division of the company as President of Katerra Architecture, LLC. Katerra is a multi-faceted real estate company founded by Silicon Valley entrepreneurs to reinvent the way buildings are delivered, through leveraging technology, supply chain and factory prefabrication. Prior to joining Katerra, Mr. Curtis was employed by The Miller Hull Partnership since 1987 and served as a partner from 1994 until 2016. In 2004, Miller Hull was awarded the American Institute of Architects (AIA) National Firm Award, and in 2008, Mr. Curtis was elected to the AIA College of Fellows, a distinction awarded to approximately 4% of its members. Mr. Curtis has degrees in Architecture and Construction Management from Washington State University and chairs the External Advisory Board for the WSU Center for Environmental Research, Education and Outreach (CEREO). A resident of Kitsap County for 26 years, Mr. Curtis served on committees for the North Kitsap School District and Suquamish Community Advisory Council.

Matt Deines
Matthew P. Deines was elected President and Chief Executive Officer of First Federal Savings & Loan of Port Angeles on August 1, 2019. Mr. Deines has a robust background in financial services management, with over two decades of industry experience. Previously, Mr. Deines has held leadership roles such as Executive Vice President and Chief Financial Officer at Liberty Bay Bank and, prior to this he served as Executive Vice President and Chief Financial Officer at Sound Community Bank.

Gabe Galanda
Gabriel S. Galanda is an Indigenous rights attorney and the managing lawyer at Galanda Broadman. His practice focuses on complex litigation and crisis management, representing Indigenous nations, businesses, and citizens. Mr. Galanda has been named to Best Lawyers in America in the fields of Native American Law and Gaming Law from 2007 to 2021. He has been dubbed a Super Lawyer by his peers every year since 2013. As a recognized expert in his field, Mr. Galanda has provided commentary for media such as The New York Times, Wall Street Journal, The Guardian, and Le Monde. Additionally, Mr. Galanda is founder and chairman of Huy, a non-profit organization which provides economic, educational, rehabilitative, and religious support for Indigenous prisoners in the Pacific Northwest and throughout the United States. Indian Country Today honored him as one of "five people rocking the world with their forward thinking, innovation and commitment to social justice." Mr. Galanda belongs to the Round Valley Indian Tribes of California, descending from the Nomlaki and Concow Tribes.
Lynn Terwoerds
Lynn Terwoerds has 24 years of technology leadership experience with a focus on cybersecurity strategy for Fortune Global 500 companies including Microsoft, Barclays PLC, and Oracle. Currently, she is CEO of Digital Resilience, a cybersecurity consulting firm she founded in 2018. Ms. Terwoerds is a member of the National Association of Corporate Directors and holds NACD Directorship Certification™. Additionally, she is Board President of the Northwest Maritime Center and on the Advisory Board of the Executive Women's Forum. Ms. Terwoerds previously served on the Board of Directors for the National Women's Sailing Foundation.
Norman Tonina
Norman J. Tonina, Jr. has served as the Chairman of the Fort Worden Public Development Authority in Port Townsend, Washington since 2015. Mr. Tonina is also an adjunct faculty member in Seattle Pacific University's graduate program in Industrial and Organizational Psychology. Mr. Tonina most recently worked at Grameen Foundation, a non-governmental organization focused on enabling the poor to create a world without poverty, where he served as an advisor to the Chief Executive Officer and Board of Directors (2012-16) and as its Chief Human Resources Officer (2010-12), focused on driving strategic alignment, organizational effectiveness, and human resource re-engineering initiatives. He began his career at Digital Equipment Corporation in 1987 and joined Microsoft in 1993 as a finance manager for its Systems products, rising to become Senior Director of Finance for Microsoft's Platforms and Applications business. In 1999, he transitioned to Human Resources, where he directed major strategic global HR initiatives, spending the majority of his time focused on culture, leadership, and talent strategies. Mr. Tonina earned his Bachelor of Arts degree in Business Administration from Northeastern University, a certificate in human resources from the University of Michigan, and a Master's degree in Organizational Psychology from Antioch University. Mr. Tonina continues to be actively involved in community organizations in both Seattle and Port Townsend, Washington.