First Fed is proudly PNW just like the customers and communities we serve.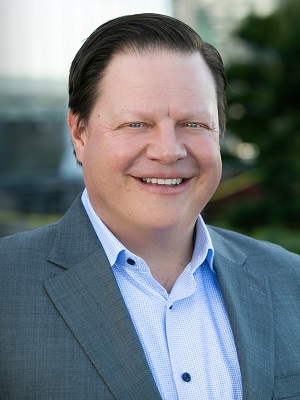 Matt Deines, CEO
First Fed is a local community bank in Washington which has served customers and communities since 1923. Currently First Fed has 16 locations including 12 full-service branches in Clallam, Jefferson, King, Kitsap, and Whatcom counties. First Fed is a subsidiary of First Northwest Bancorp (FNWB), a holding company for the bank and other investments.
In the past 7 years, First Fed has donated over $8 million to non-profit organizations through our bank and foundation. In 2022, our team volunteered over 6,800 hours with non-profit organizations.
Our Mission
We design and deliver delightful, accessible and effortless financial solutions by empowering our team members to improve the lives of those we serve.
Our Vision
To create well-being and prosperity for our employees, customers and communities.
Our company values are at the core of everything we do. Learn about them and how they tie to natural elements in the PNW.
Our executives and board members bring years of experience in banking, technology, and community service.
Our History
First Fed is the only community bank headquartered on the North Olympic Peninsula. We opened our doors in 1923 under the name of Lincoln Savings and Loan. As time went on many things changed: Our name, our size, and the ever-growing list of products and services that we offer. We know you will find that our commitment to our communities, to our customers, and to our staff has remained strong.

We made our first home loan on April 18, 1923, for $500. The proud new owners had a payment of $10.82 per month, wood heat, no electricity and no indoor plumbing! During the lean times of the 1930's we continued to pay dividends to our savings accounts and to make the loans which contributed to the stability and growth of our communities. In the 1940's, First Federal sold war bonds and made money available to returning veterans through the Soldier's and Sailor's Civil Relief Act.

First Fed has continued to grow along with the financial needs of our area. Our reason for existence is to supply the community with a safe and sound bank where we encourage savings and invest those savings by making loans to you and your neighbors. This philosophy, and business style has helped people prosper in our community for over 97 years.

Today First Fed has 16 locations including 12 full-service branches in Clallam, Jefferson, King, Kitsap, and Whatcom counties. First Fed is rooted in the values and traditions that have strengthened our communities, and to this day continues its commitment to provide the best in financial services and community support.