Our team is dedicated to serving our communities by donating to and volunteering with non-profit organizations.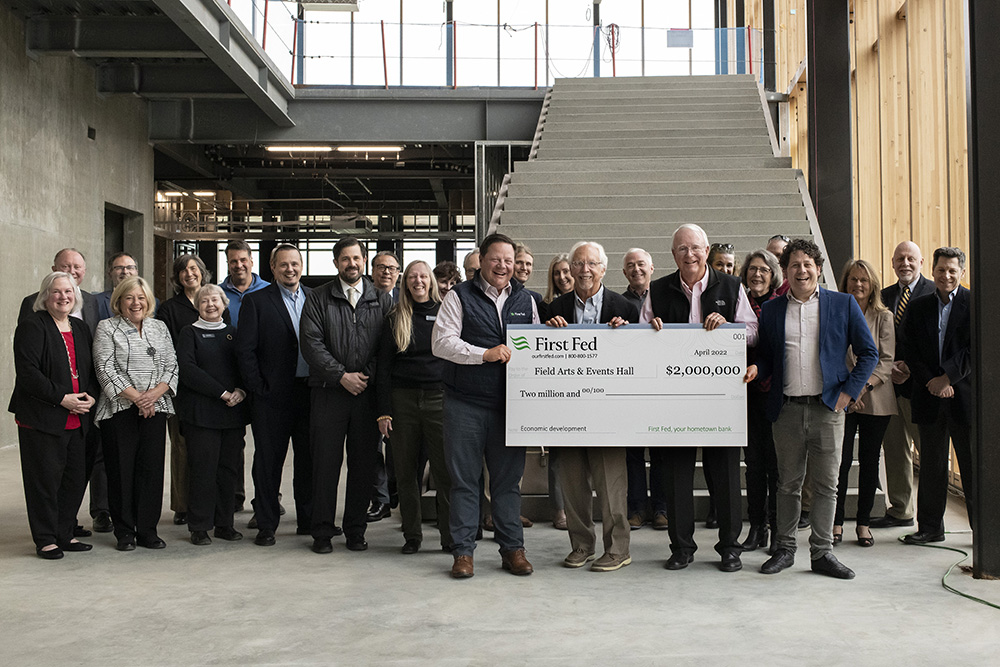 Over $8 million in 7 years
| | | | | |
| --- | --- | --- | --- | --- |
| Type | 2019 | 2020 | 2021 | 2022 |
| Donate | $850,000 | $843,821 | $890,913 | $849,422 |
| Sponsor | $208,150 | $346,294 | $264,833 | $493,884 |

First Fed gives through our Foundation and employee matches. Additionally, we sponsor organizations and community events.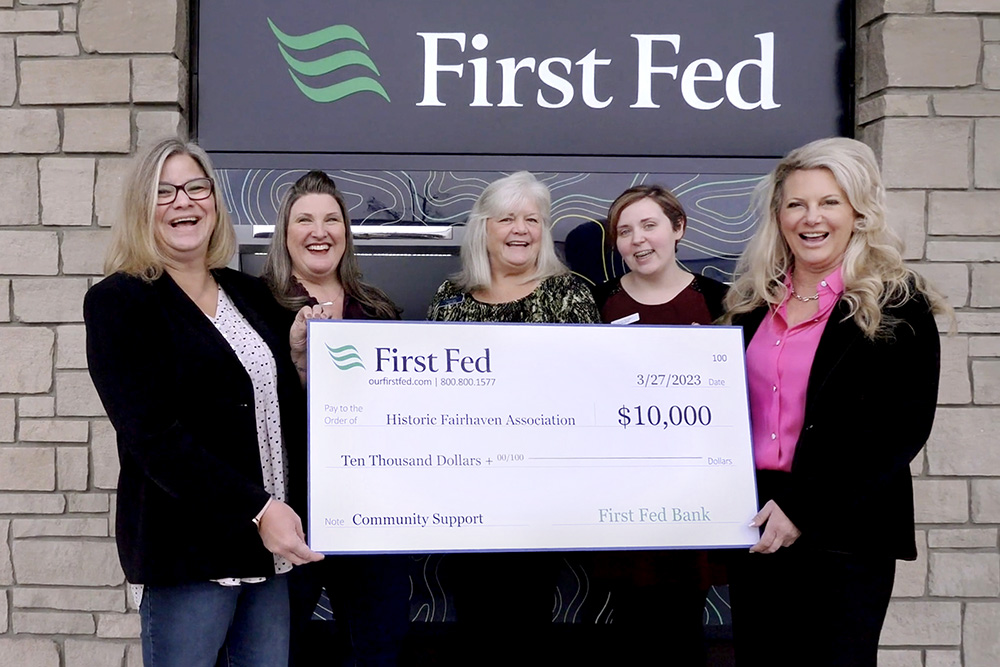 Over 16,000 hours in 4 years
| | | | | |
| --- | --- | --- | --- | --- |
| Volunteer | 2019 | 2020 | 2021 | 2022 |
| Hours | 2,720 | 2,461 | 4,457 | 6,894 |

Team members are supported with up to 3 paid days of volunteering each year. Many use this perk to support favorite non-profits!

Additionally, Club 100 recognizes team members who have volunteered more than 100 hours in a single year. Club 100 included 20 team members in 2022! #communitysuperstars

Our team supported over 380 organizations throughout the PNW in 2022!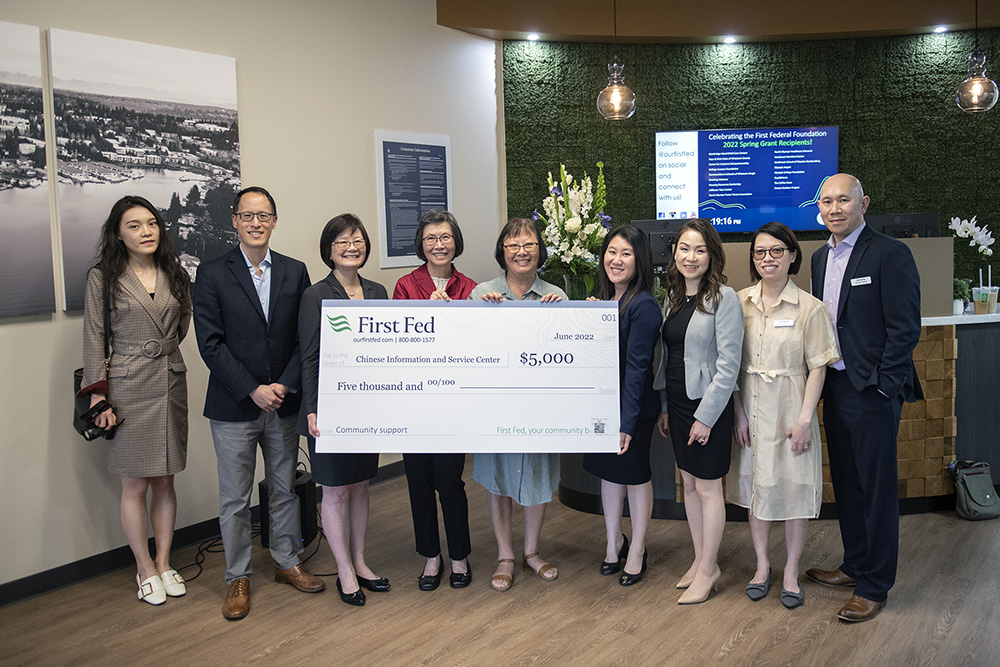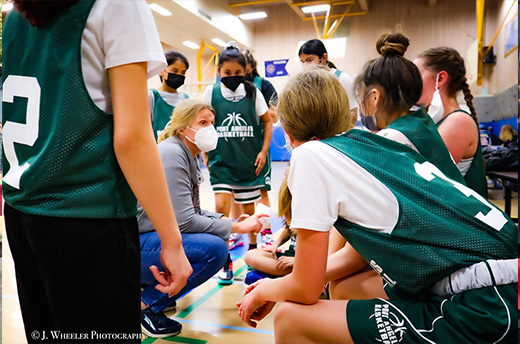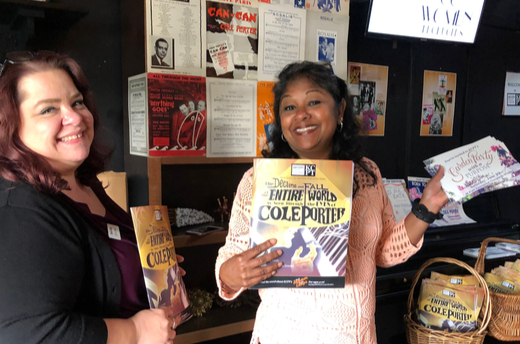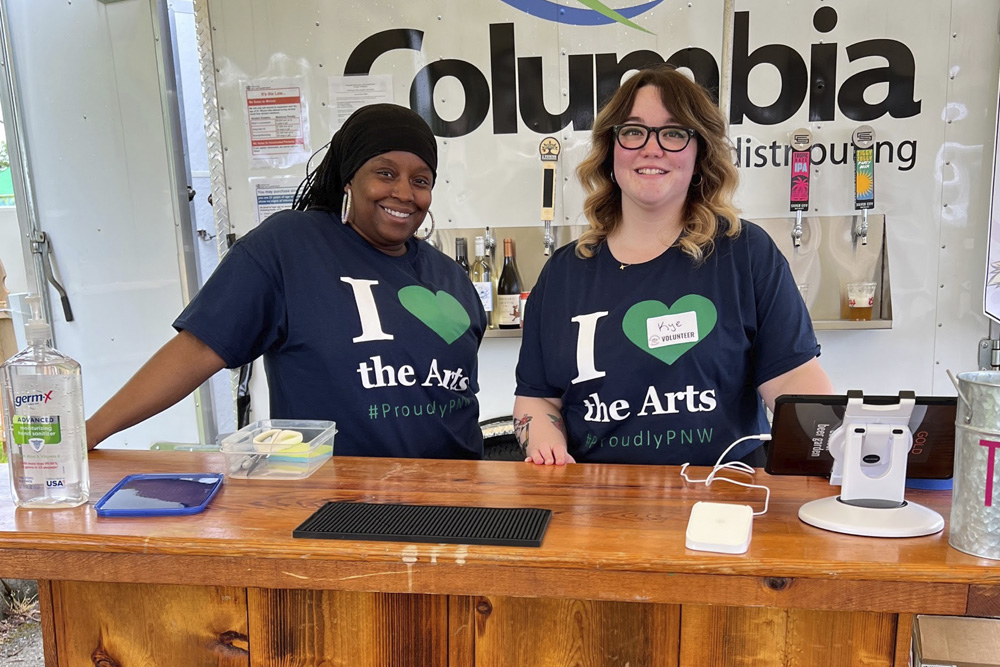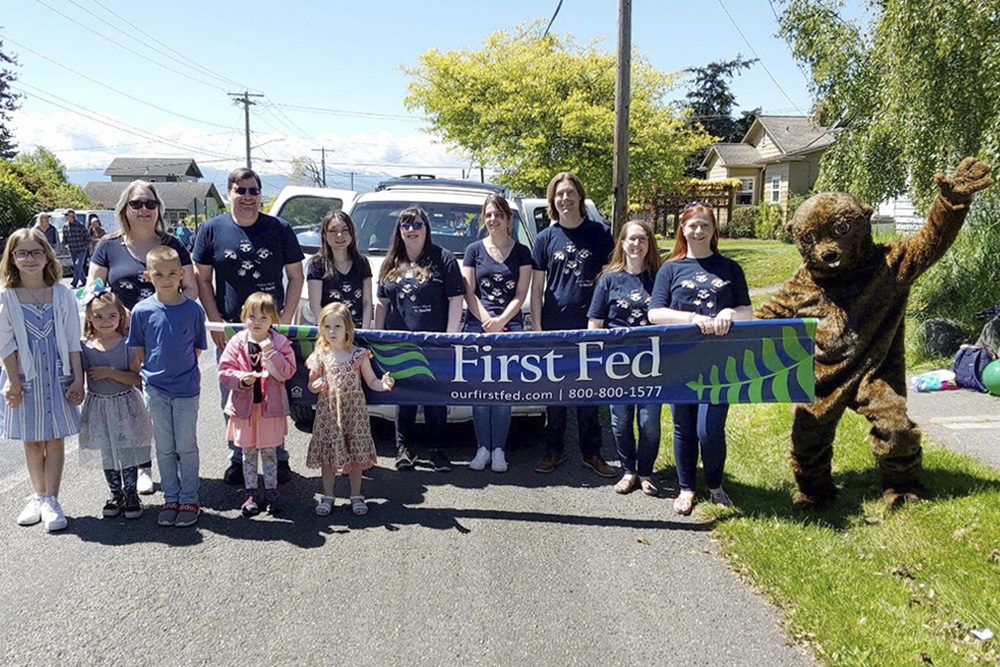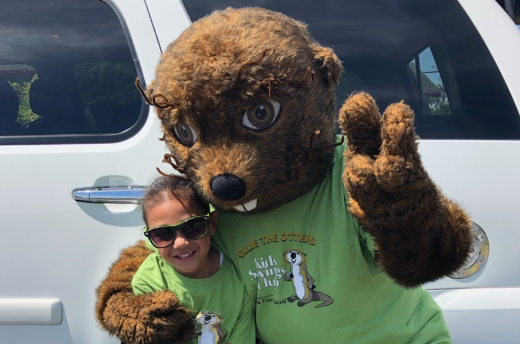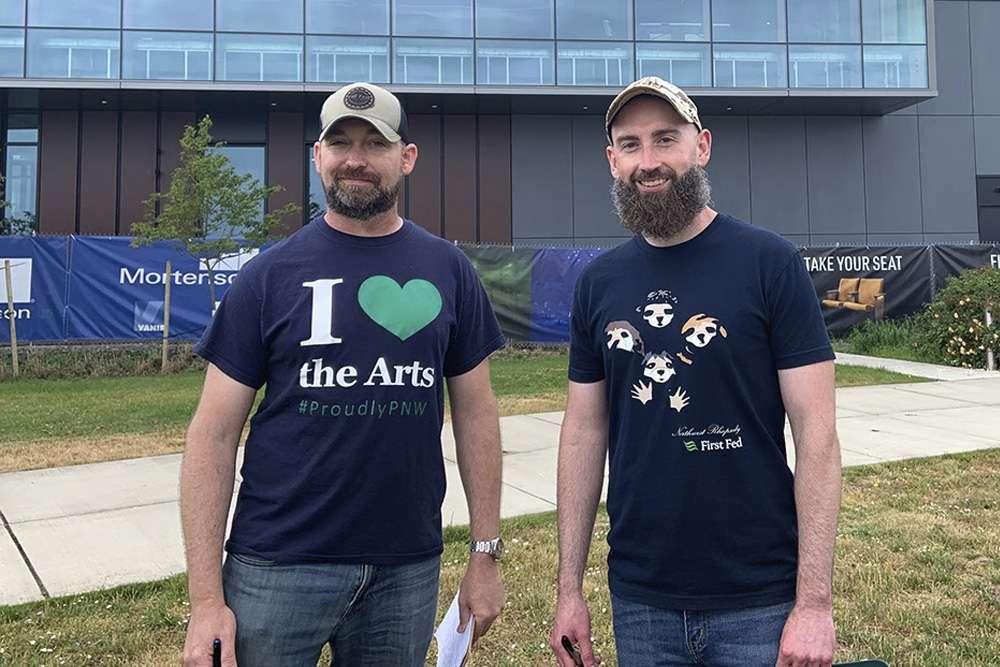 First Fed Foundation has two grant cycles each year to accept, review, and award funds to organizations in service areas. Our Foundation was established in 2015 to focus on community giving
Learn more This link will trigger a popup message.
Bank Sponsorship &
Donation Requests
Our team is committed to sharing our time, talents, and resources to improve the economic vitality and quality of life in communities. While we are active in a wide variety of organizations and events, First Fed is especially focused on supporting affordable housing, economic inclusion, community development, and financial education.
Submit Request This link will trigger a popup message.
Community Reinvestment Act
First Fed is committed to supporting the communities we serve. We strive to live this value daily. This commitment to community means that we take our life-long relationships within the communities we serve very seriously.
We continue to serve the varied needs of our communities by contributing time, talent, services and charitable donations. Whether it's providing credit for affordable housing or other community development lending, providing financial literacy education, or supporting local charitable causes, we believe it is our duty and privilege to give back to the individuals, families, businesses and communities First Fed serves.
First Fed encourages staff to volunteer and serve others whenever possible. Over the years, our employees have donated countless hours serving local organizations, schools, churches, non-profits and more.
If you're interested in viewing our Community Reinvestment Act Public File, please click on the documents listed below. If you would like to review the hard copy of this file, please visit our Administration Office at 108 W. Eighth Street, Port Angeles, WA 98362. Each of our branches have a more limited CRA Public File for viewing.
First Fed is pleased to provide information for public inspection under the Community Reinvestment Act (CRA). Interested parties can review the data provided and produce hard copy of documents as needed. First Fed is able to provide hard copies of these documents; however, please note we may charge a reasonable fee to cover copying and mailing expenses. Please contact the Community Reinvestment Officer at the address at the bottom of the page.
CRA Public File Documents
Assessment Area Documents
Any comments or questions about this portion of the website or about First Fed CRA performance may be addressed to:
Lisa Priest-Hill
Risk & Compliance Officer
First Fed Bank
PO Box 351
Port Angeles, WA 98362