Thank you
A sincere and heartfelt thank you to our customers for choosing First Federal to help you with your financial needs. Many of these awards and recognition have been given because of your own votes of support, or nominations! We are thrilled and humbled by the recognition we receive as individuals and as an organization.
---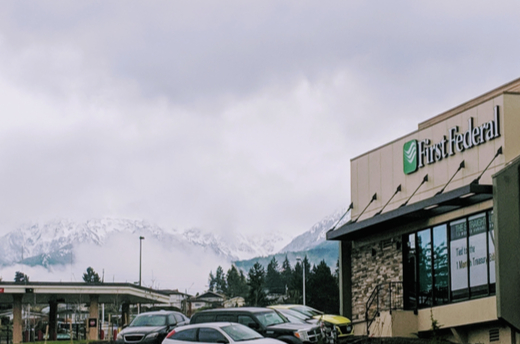 Best Bank
We have been recognized as the premier "Best Bank" for many years. Thank you for this great honor!
Voted Best Bank for 25 consecutive years in the Peninsula Daily News "Best of the Peninsula" poll

---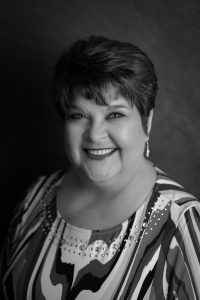 Robin Bookter - Citizen of the Year Finalist
Robin Bookter, Customer Services and Support Manager at our Sequim Avenue branch, was nominated for 2019 Citizen of the Year with the Sequim Chamber of Commerce, and was named a finalist! She is a wonderful citizen and neighbor, and has dedicated so many hours to supporting many local events, including the many years in leadership roles supporting the greatly anticipated annual Irrigation Festival. Thank you Robin, for everything you do!

---
Terri Wood - Affiliate of the Year
Terri Wood, Mortgage Loan Officer serving our Clallam County customers, was honored recently as the Affiliate of the Year by the Port Angeles Chamber of Commerce. Well done, Terri, and so well deserved!

---
Luxmi Love - Best Banker
Our very own Luxmi Love, Branch Manager of our Port Townsend Branch, was named Port Townsend's 2019 Best Banker by the Port Townsend Leader. Congratulations, Luxmi!

---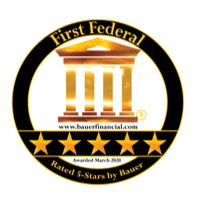 Bauer Financial - 5 Star Rating
Did you know that First Federal has been rated a 5 star bank by Bauer Financial? This is the top rating given from leading independent bank and credit union rating and research firm and indicates that First Federal is one of the strongest banks in the nation, based on evaluations on capital, loan quality and other detailed performance criteria.
Visit
Bauer Financial
for additional information on their bank and credit union rating system.
---

Every day, we are here to earn your business.
We work hard every day to ensure we are providing a great banking experience and meeting your financial needs so we can help make not only your day to day financial management easier, but also help you achieve your goals.
Banking - we know it's personal. And we look at it this way, too. As a local community bank, we are invested in helping our neighbors and neighboring businesses thrive and succeed. We understand your local needs because, simply, WE ARE LOCAL!
#ProudlyPNW
&
#ProudlyYourCommunityBank