Small Business (SBA) Loans
Need an SBA loan to help navigate current economic challenges? Or are you interested in starting, acquiring, or expanding your business?
Our relationship managers have extensive SBA experience and are available as trusted advisors to help you navigate through continuing SBA program changes. We are happy to tailor our small business loans to suit your needs and keep your business growing.
 We offer access to the most popular SBA programs like 7(a) and 504 loans.
2021 Updates
2021 brought both changes and new opportunities to the SBA program through the COVID Relief Bill and CARES Act. Through September 30th, 2021, take advantage of these new SBA 7(a) and 504 loan provisions: 

SBA will pay your principal and interest on Section 1112 payments for an additional three months, up to $9,000 per borrower per month.



After the 3-month period, 504 borrowers in specific industries may be eligible for an additional 3 months of payment subsidies capped at $9,000 per borrower per month. These industries include restaurants, travel and recreation, arts and entertainment,
 education, and personal care. Talk to one of our SBA qualified lending specialists to see if you qualify.



Existing 7(a) loans that were approved prior to 3/27/20 will receive two additional months of Section 1112 P&I payments up to $9,000 per month.



SBA loan guarantee fees have been waived for 7(a) loans approved before September 30, 2021.
SBA Loan Benefits
SBA loans are easier to qualify for and can offer smaller monthly payments with a 10-year term, compared to conventional 3- or 5-year loans. Small businesses can take advantage of these favorable loan terms to start, expand, or acquire a business, get
 working capital, or purchase needed inventory or equipment.
The two most common types of SBA loans are:
7(a) Loans
7(a) loans are the most utilized SBA general purpose loan product, featuring flexible terms that can benefit a range of business situations. With a cap at $5 million, 7(a) loans are geared toward small and medium-sized companies that need to refinance
 debt, purchase real estate or equipment, or simply expand their working capital.
CDC/504 Loans
SBA 504 loans have a narrower scope and are available only for the use of purchasing or improving land, buildings, long-term machinery or equipment. It cannot be used for refinancing or working capital. These loans are best for smaller, employee-focused
 companies undergoing rapid growth.
Let's Get Started 

Now is an excellent time to get an SBA loan. Our First Fed team of experts can help guide your application to take advantage of these program changes that expire on September 30th, 2021. Connect with us today!
Meet Our Experienced Relationship Managers
Erica Slatt
SBA Relationship Manager
King County
Construction, Mergers and Acquisitions (M&As)
[email protected]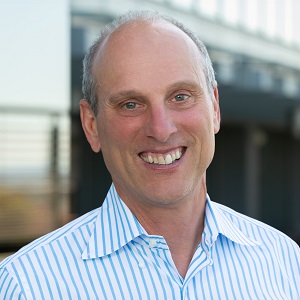 Jason Gill
Sr. Commercial Relationship Manager
President's Club
King County
Medical and Dental Loans, Building Acquisition and Renovation
[email protected]