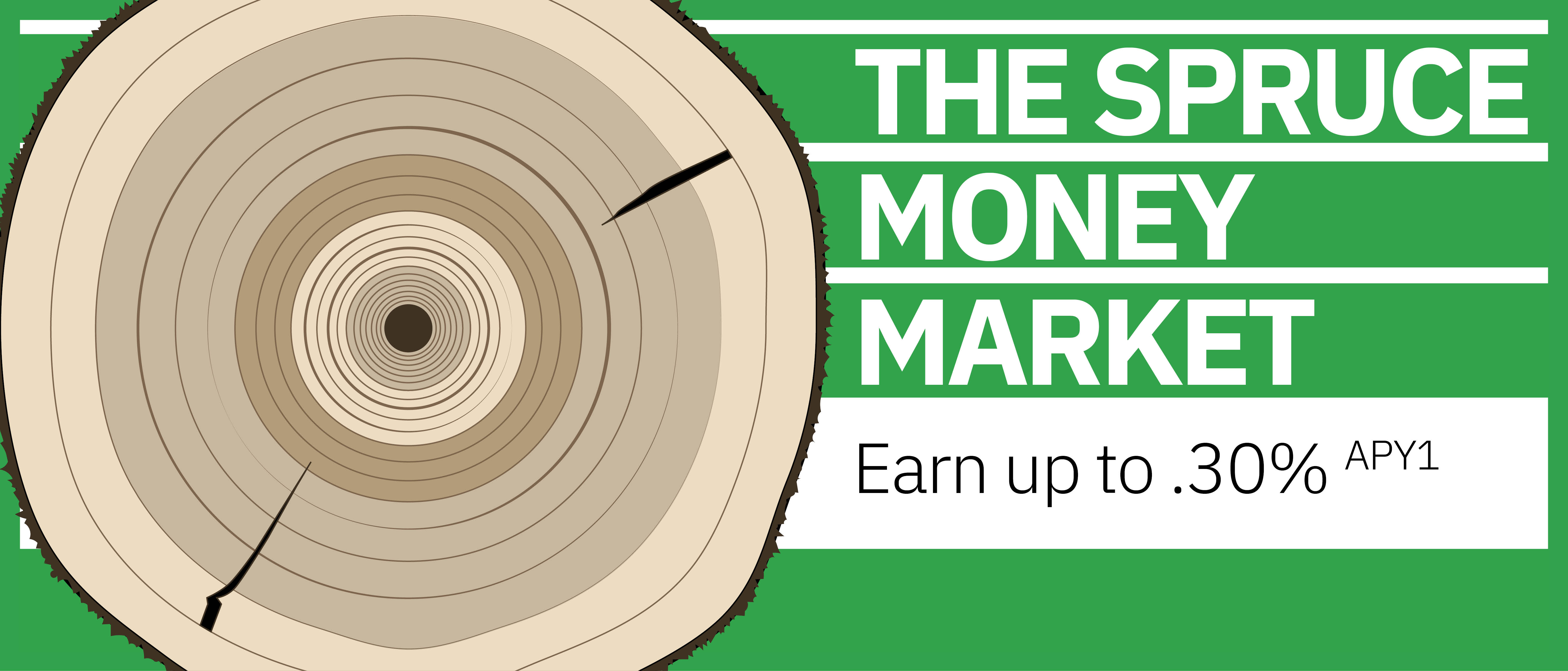 SPRUCE MONEY MARKET
The Sitka Spruce is a majestic Pacific Northwest treasure, growing up to 330 feet in its lifetime. The cool thing about the Spruce, and really, all trees, is that you can always tell how old it is, by how many bands it has in the tree's cross-section. And, interestingly, a tree never stops growing. Earn up to 0.30%APY1, and watch your savings grow with the Spruce Money Market.
Earn up to 0.30% APY1
On balances of $500,000 and over
$10,000 - $99,999,99
0.10% APY1
$100,000 - $249,999.99
0.15% APY1
$250,000 - $499,999.99
0.20% APY1
Open your account online today, or call us at 1.800.800.1577.
APY is Annual Percentage Yield. A minimum deposit of $10,000 is required to open this account. This variable interest rate account is available to all depositors for both personal and business purposes. Rates may change after account is opened at bank discretion. Accounts closed within 90 calendar days of opening will be assessed a $15.00 early closing fee.