Community Spotlight: Sail Like a Girl
Celebrating Firsts with Sail Like a Girl

The magic of sailing the Pacific Northwest is found in countless first experiences. The moment bioluminescent dolphins appear and guide your way through dark, treacherous straights. Or when the wind dies, and you find the strength to pedal your boat towards your first finish line.
Sail Like a Girl was founded to inspire women to push their limits and conquer challenges through the sport of sailing. First Fed has been excited to celebrate firsts with them since the beginning of their journey.

A Year of Firsts
Jeanne Goussev founded Sail Like a Girl to compete in the 2018 Race to Alaska. The 750-mile engineless boat race is an endurance challenge so difficult that only about 50% of entrants finish. That year would mark more than a few notable firsts for the organization.
First Boat
The first boat Goussev purchased for Sail Like a Girl was a Melges 32. It's one of the faster monohulls, even though monohull boats were not considered race competitive against multihulls like catamarans and trimarans. But with several first-time racers on the team, Goussev wanted to captain a style of boat she already knew well.
First-Time Sailors
The first Sail Like a Girl team of eight women featured a true mix of race experience, ranging from seasoned racers all the way to two crewmates who had never sailed before. Together, they spent hundreds of hours restoring and outfitting the boat to be race-ready before the team got out on the water. Their efforts included fashioning custom bicycles with propellers to the stern, so the sailboat could also be human-powered. Once the boat was seaworthy, they had just three months to sail as a team before the race. For 3 to 5 days a week, they mastered the boat while the experienced crew members taught the new sailors.
First 24 Hours at Sea
Their first time spending 24 hours on the small boat was a unique experience. Learning to sleep was challenging in the tight sleep pod located beneath several loud winches and compounded by the sound of water rushing past the hull. Not to mention, the effort to calm your adrenaline when surrounded by the intense ongoing activities of sailing.

During the race, the team of eight would have to live together for nearly a week on less than 32 feet of space. It was essential to stay positive in the face of exhaustion, while maintaining good communication and teamwork. Their survival depended on it.
First Collision
While they had meticulously prepared for as many emergencies and contingencies as possible, it was terrifying the first time their boat collided with something in the dark. The team feared the 20-foot log would not only cost them the race but might even sink their boat. They persevered through the night, freeing the boat from the debris, and picked up speed after a daylight boat check. To the team's utter surprise when they regained cell service, they still had the lead in the race.
First Orcas
The quiet nature of motorless sailing encourages nearby wildlife to feel at ease, from bald eagles diving for fish to dolphins pacing the boat. However, their most memorable connection with nature was the first time they saw a pod of orca whales just a stone's throw away from the bow. The orcas delighted the team at the halfway point, the majesty of nature inspiring them forward.
First to Finish
After a brutal final 20 hours of pedaling their boat through still waters, they crossed the finish line to become the first all-women team to win Race to Alaska. Additionally, they were the first team to win the race in a monohull boat, proving that when you challenge assumptions, the unlikely becomes possible.
Beyond Racing: Empowering Women
Goussev noted that there have been many women's teams in the Race to Alaska that have come before. One team, Sistership, provided a care package to the Sail Like a Girl team to bring with them on the race. They opened it in the strong currents of Campbell River to find goodies and notes of encouragement.
This spirit of comradery is part of the mission of Sail Like a Girl, which seeks to create easier entry points into sailing for women, as well as supporting resources for more experienced female sailors. Even today, most race starting lines have less than 10% of female skippers.
"We're working within our community to create leadership positions for women," Goussev elaborated. "We want to help facilitate the way women's sailing groups connect, learn from each other, and open up opportunities to more women."
When not racing, Sail Like a Girl participates in educational talks and conferences. Most recently they co-hosted the Salish Sea Women in Sailing Symposium, a conference for female sailors to build skills with proceeds supporting scholarships for girls in sailing. Their racing team also varies its crew members every year, embracing enthusiastic sailors of different ages and experience levels.
Partnering with First Fed
First Fed has been Sail Like a Girl's primary sponsor since their inaugural year. "We are thrilled to continue our support for Sail Like a Girl," said Derek Brown, CHRO and CMO at First Fed.
"First Fed has been such a strong partner for our team," said Goussev. "They are an amazing community bank involved with so many different local organizations. I respect them immensely for all the work they do."
"It's exciting to partner with such positive role models for women and girls," said Jennifer Bolton, Senior Director of Digital Marketing at First Fed. "Additionally, they demonstrate the power of perseverance and teamwork to overcome obstacles."
Future Firsts
The incredible interactions with PNW nature and marine life from a sailboat are part of the first experiences Goussev continues to share with new sailors. But whether you're a newbie or veteran, the real magic lies in the inspiration, teamwork, courage, and community that comes from Sailing Like a Girl.
Recently, Sail Like a Girl participated in the first WA360 engineless boat race around Puget Sound, placing 4th out of 56 race teams! Follow Team Sail Like a Girl on social media for photos and video of their racing adventures and upcoming new firsts.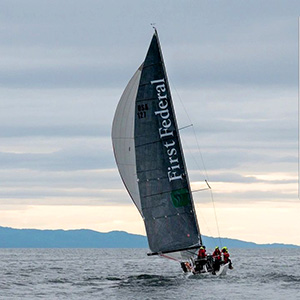 Sail Like a Girl
Port Angeles, WA
Founded in 2018
Size: 5-10 Volunteers
Outdoor Recreation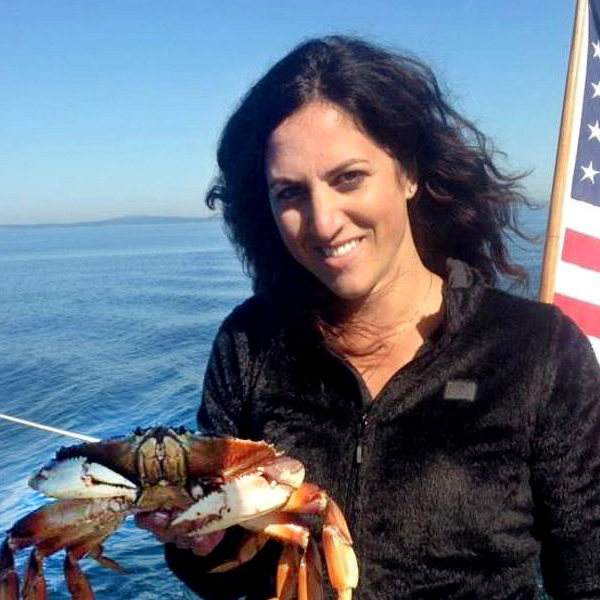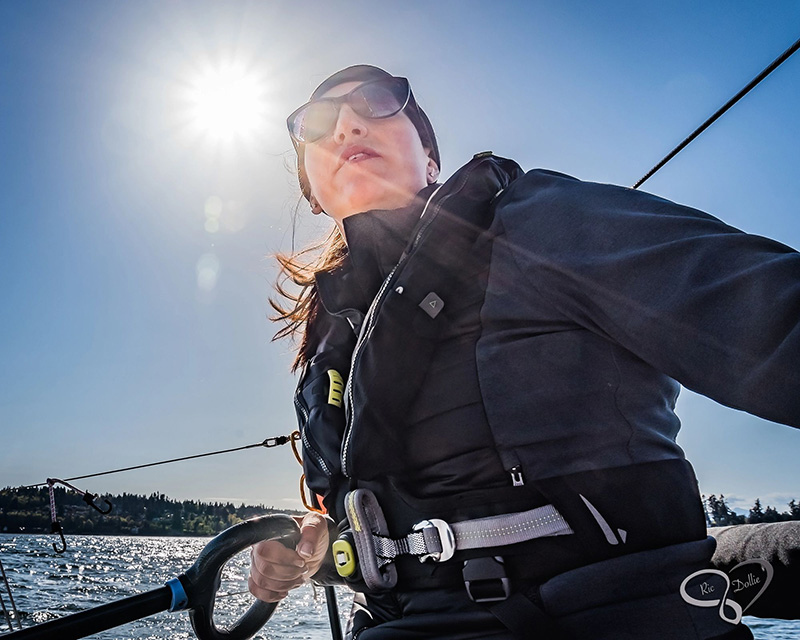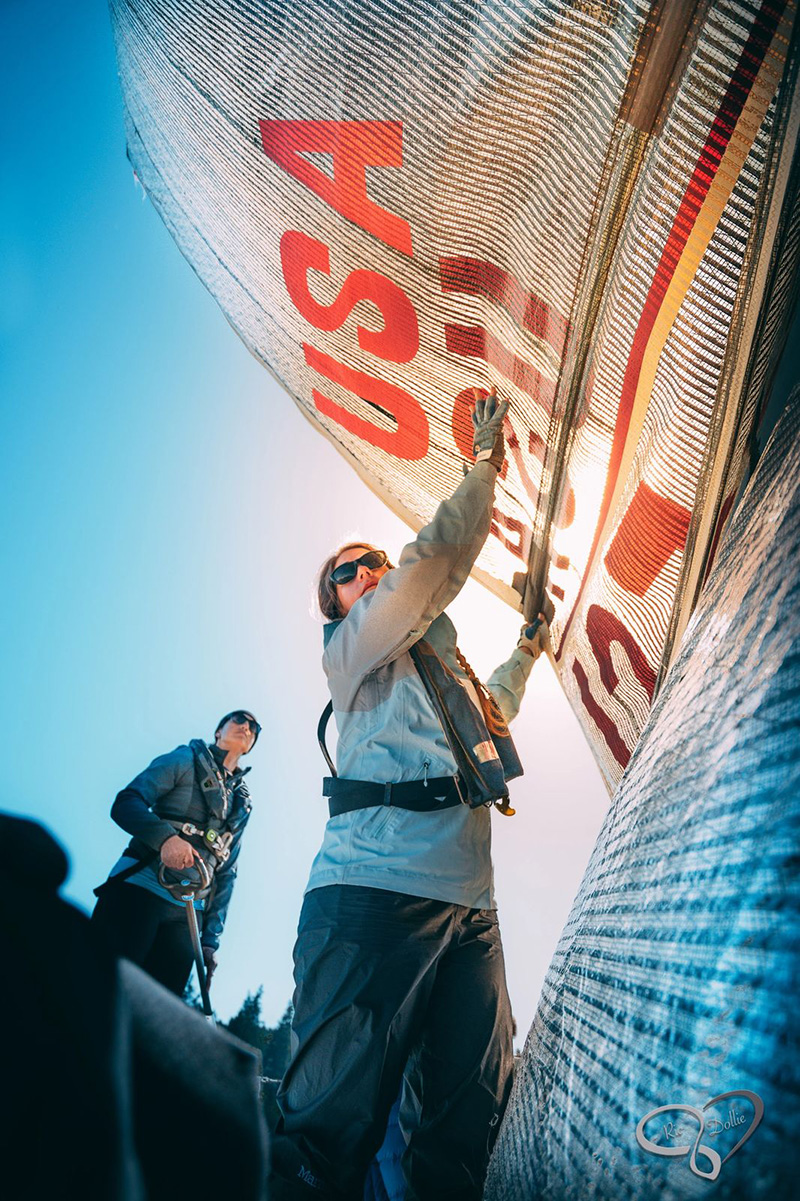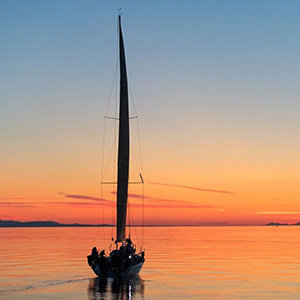 Interested in purchasing a boat? Check out current rates and apply online!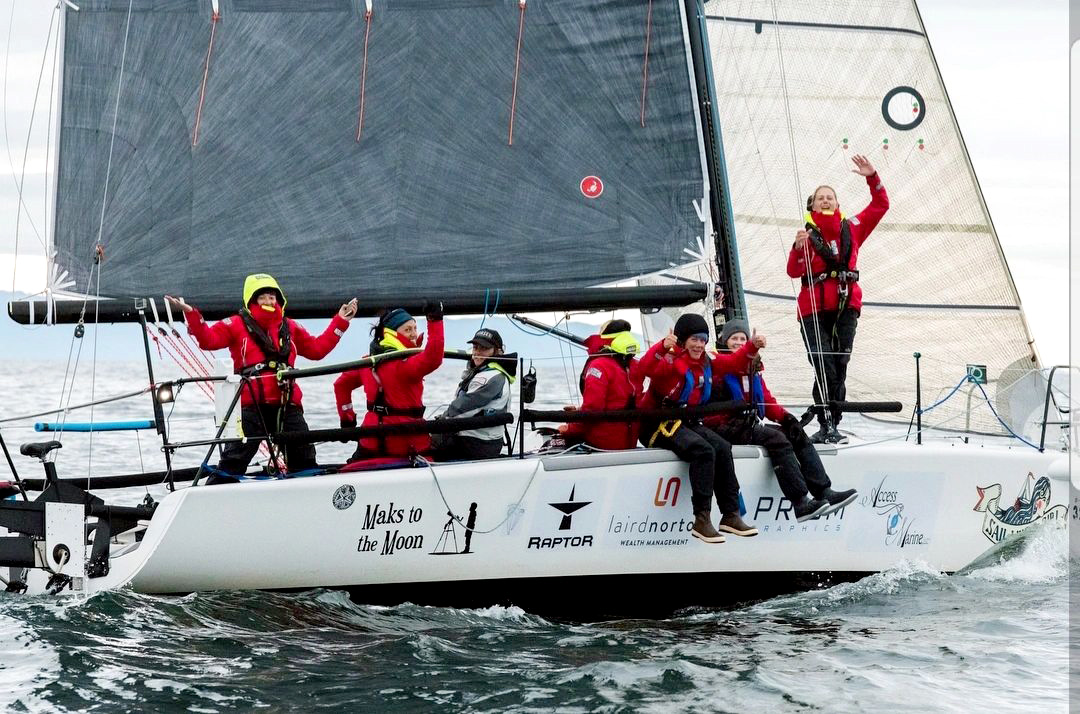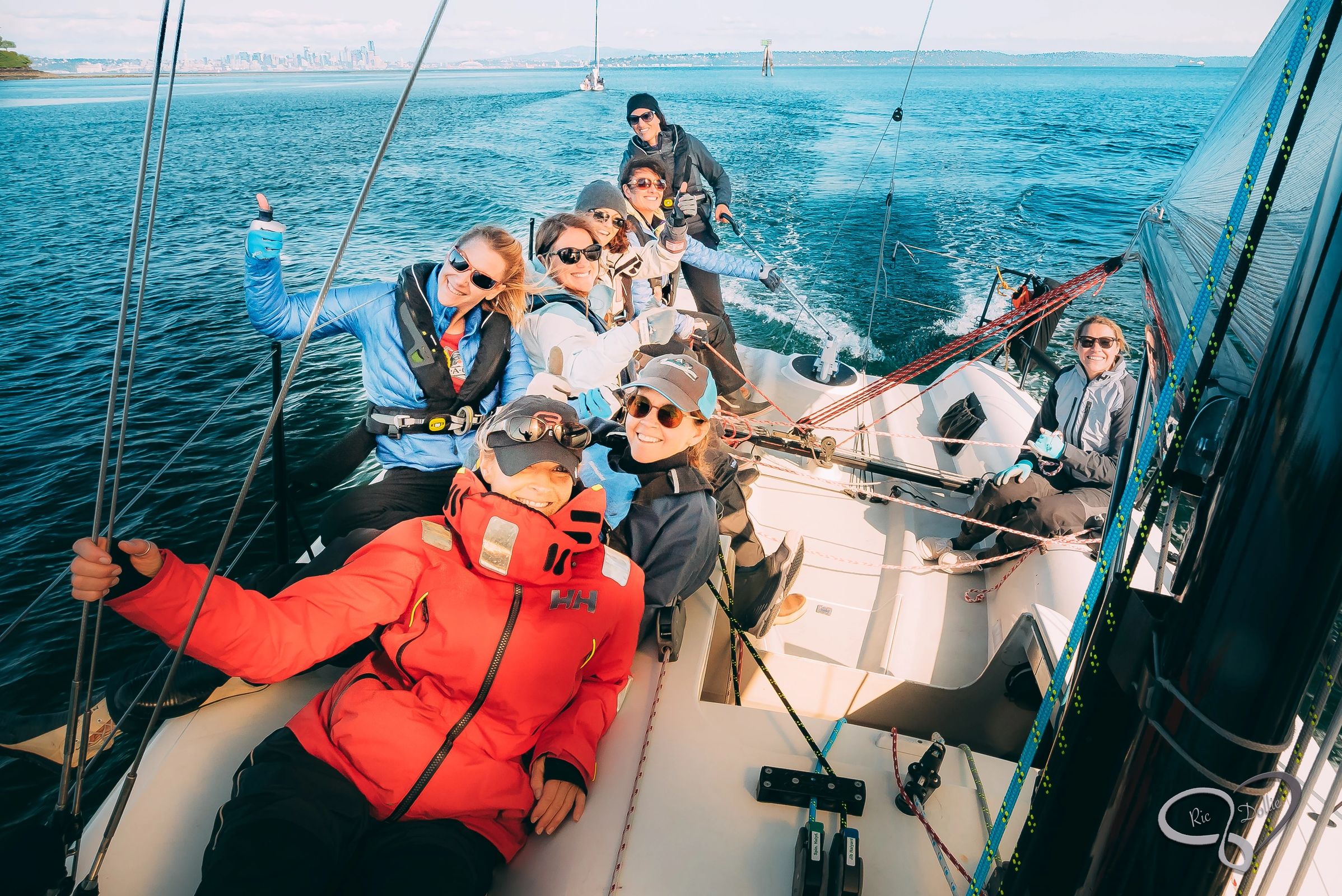 Photo Credits: Zoe Katrina Norbom, Richard Horst