First Fed Centennial Celebration

Free Event | September 3, 2023 from 11AM - 9PM | Port Angeles Waterfront at Front and Oak Streets

Join our once-in-a-lifetime celebration featuring free live music and performances on two stages. Free family activities will be hosted by local community organizations. Food and beverages will be available for purchase from local WA businesses.

Thank you to our team members, customers, partners, and community for your support over the last 100 years. You rock!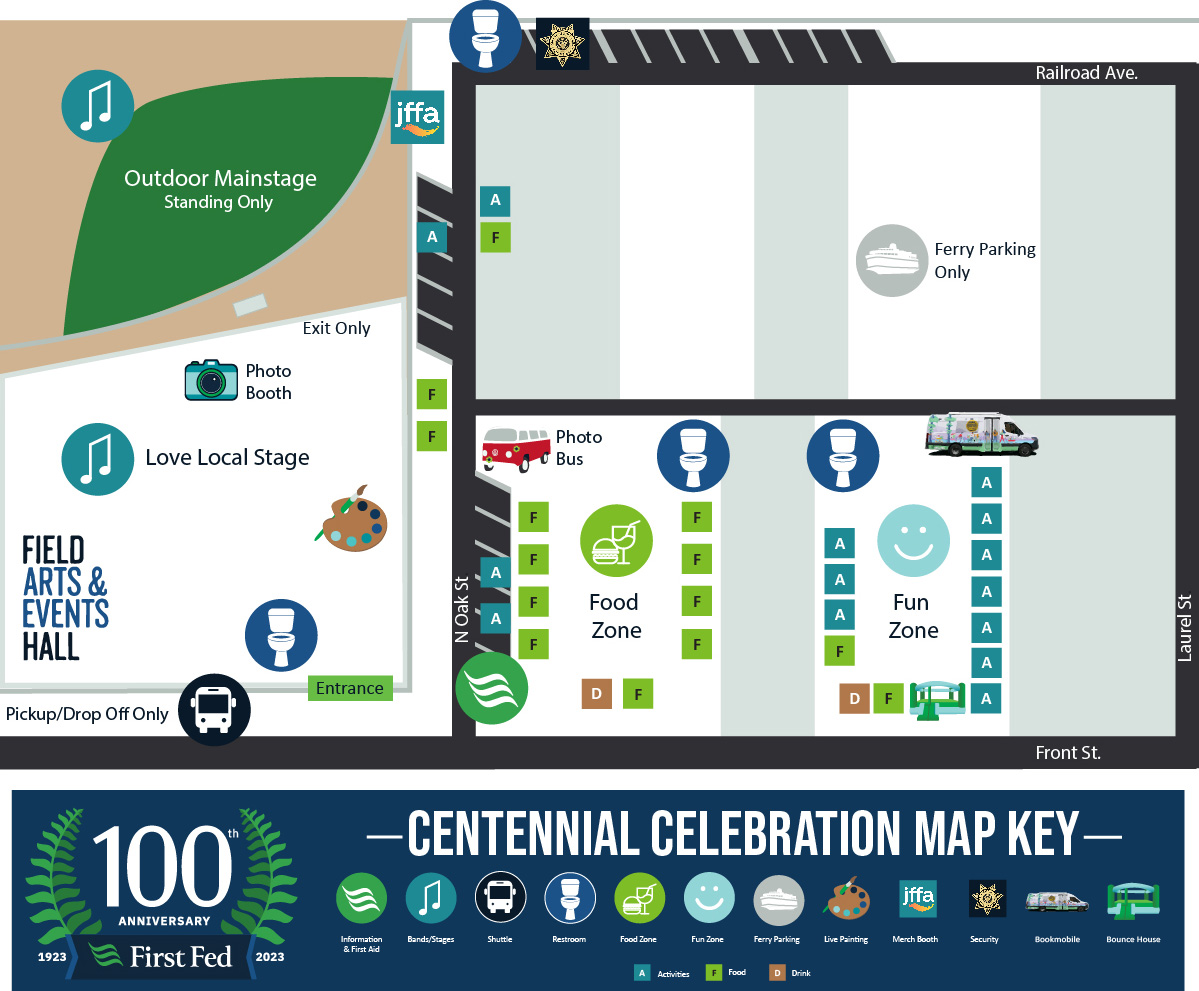 Event Schedule
First Fed Info Booth: 11am to 8pm

Prize drawing entries: 10am to 7pm
Enter for a chance to win $100 in honor of 100 years!
Free swag and smiles!



Food Zone with food for purchase: 11am - 8pm
Alcoholic beverages for 21+: 11am - 9pm

Must be consumed in the zone where purchased
Last call at 8:30pm and must be finished by 9pm
Proceeds benefit non-profit organizations



Outdoor Mainstage: 12pm - 9pm


Field Hall Stage: 12pm - 8:45pm
Lobby will open 15 minutes before and after: 11:45am - 9pm


Mainstage Livestream: 12pm - 1:30pm
Love Local Showcase: 1:30pm - 7pm
Mainstage Livestream: 7pm - 8:45pm



Fun Zone with free activities: 12:30pm - 7pm


Parking Shuttle: 10:30am - 10:30pm
Event Partners

Thank you for helping us bring this once-in-a-lifetime festival to life!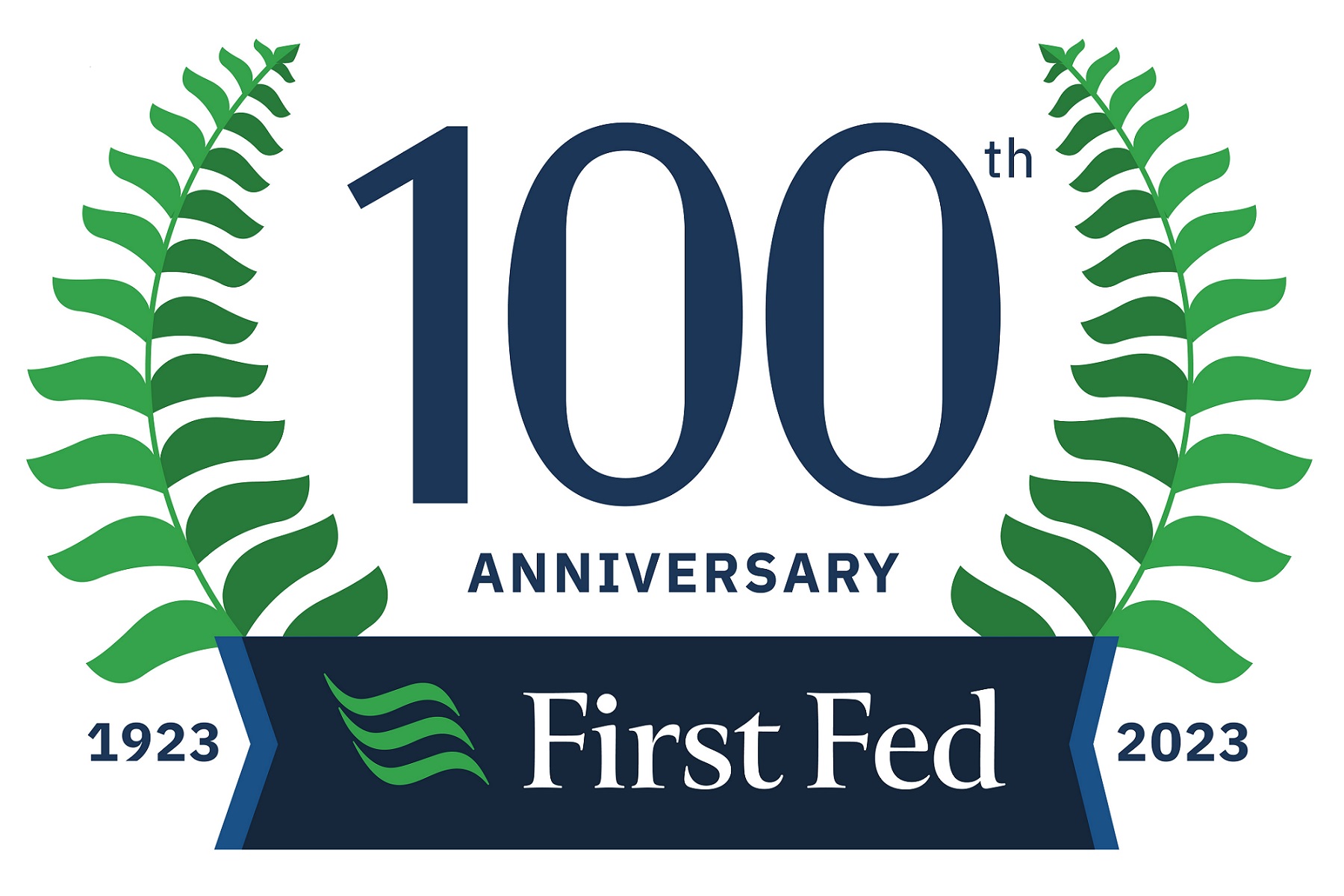 Proudly PNW for 100 years!
Abby Mae and the Homeschool Boys

Hometown: Port Angeles, Washington
Genres: Folk, bluegrass, Americana

Abby Mae and the Homeschool Boys went from packed bars and auditoriums in Port Angeles to throngs at the Northwest Folklife Festival in Seattle and Wintergrass in Bellevue. Just like the lead singer's voice, this band soared, high and fast and across the Northwest. They played their signature blend of frolicsome folk, bluegrass, traditionals and originals in parks, bars, theaters and festivals, little and large.
Learn more: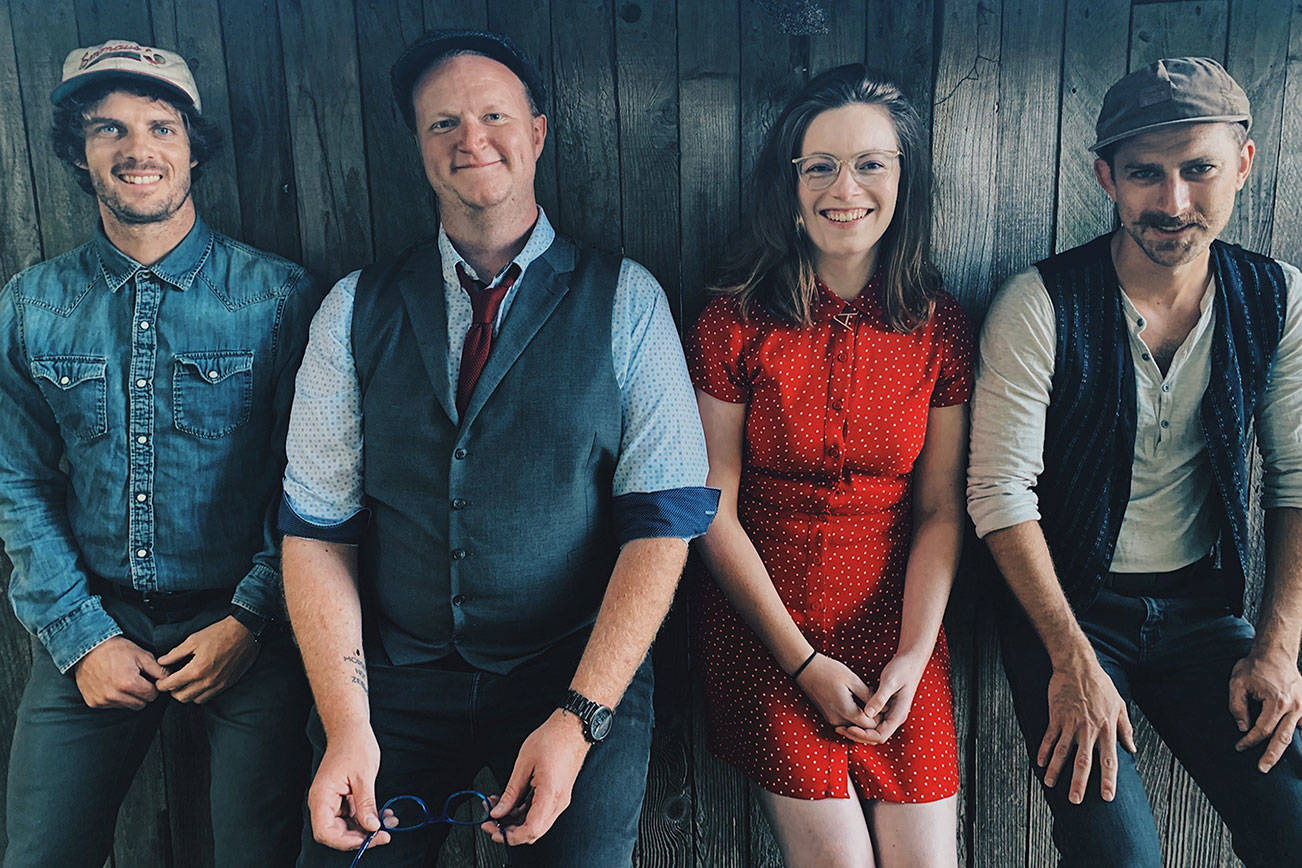 Lady A
Hometown: Seattle, Washington
Genres: Blues, R&B, soul, funk, gospel
Voted Female Blues Performer of the Year (2020, 2021) by the Washington Blues Society (WBS)
Lady A has been a Pacific NW favorite for 20+ years in the business. Nationally and internationally celebrated, Lady A has a high energy show has been compared to the likes of "Tina Turner" and "Chaka Khan" and a smile that easily draws in the audience with her sultry-husky voice and contemporary blues-funk style. Like a good pot-a-gumbo, Lady A is best served HOT!
Learn more: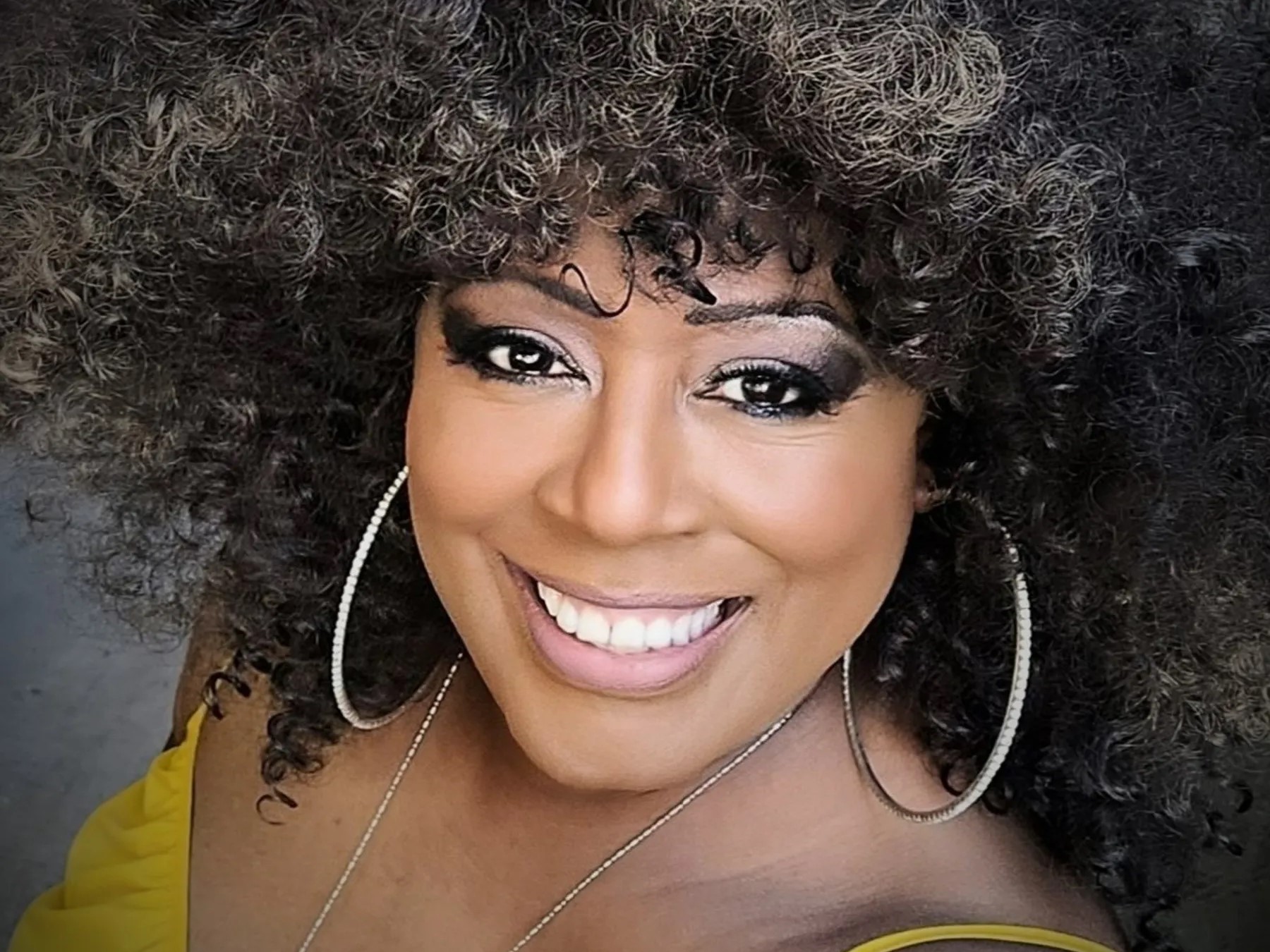 Snotty Nose Rez Kids (SNRK)
Hometown: Kitimaat Village, Haisla Nation
Genres: Hip hop, rap, trap
Warning: Explicit content, adult content
Hit: "Boujee Natives" music video has over three million views on YouTube
Yung Trybez and Young D naturally connected through their love of music, wrestling, and pop culture. Growing up on the 'Rez', close to a predominantly white town, both faced similar challenges, but ultimately found refuge in hip hop and inspiration in each other's talent. SNRK was born in 2016, forged from a life-long friendship between the two emcees using music to create, connect with their culture and language, and as an outlet to express themselves. They have won several awards such as Best Rap Hip Hop Video at the Native American Music Awards (NAMMYs) and Best Hip Hop Artist at the Western Canadian Music Awards (WCMAs). SNRK has gained notoriety for their energetic, inspiring, and thought-provoking performances.
Learn more: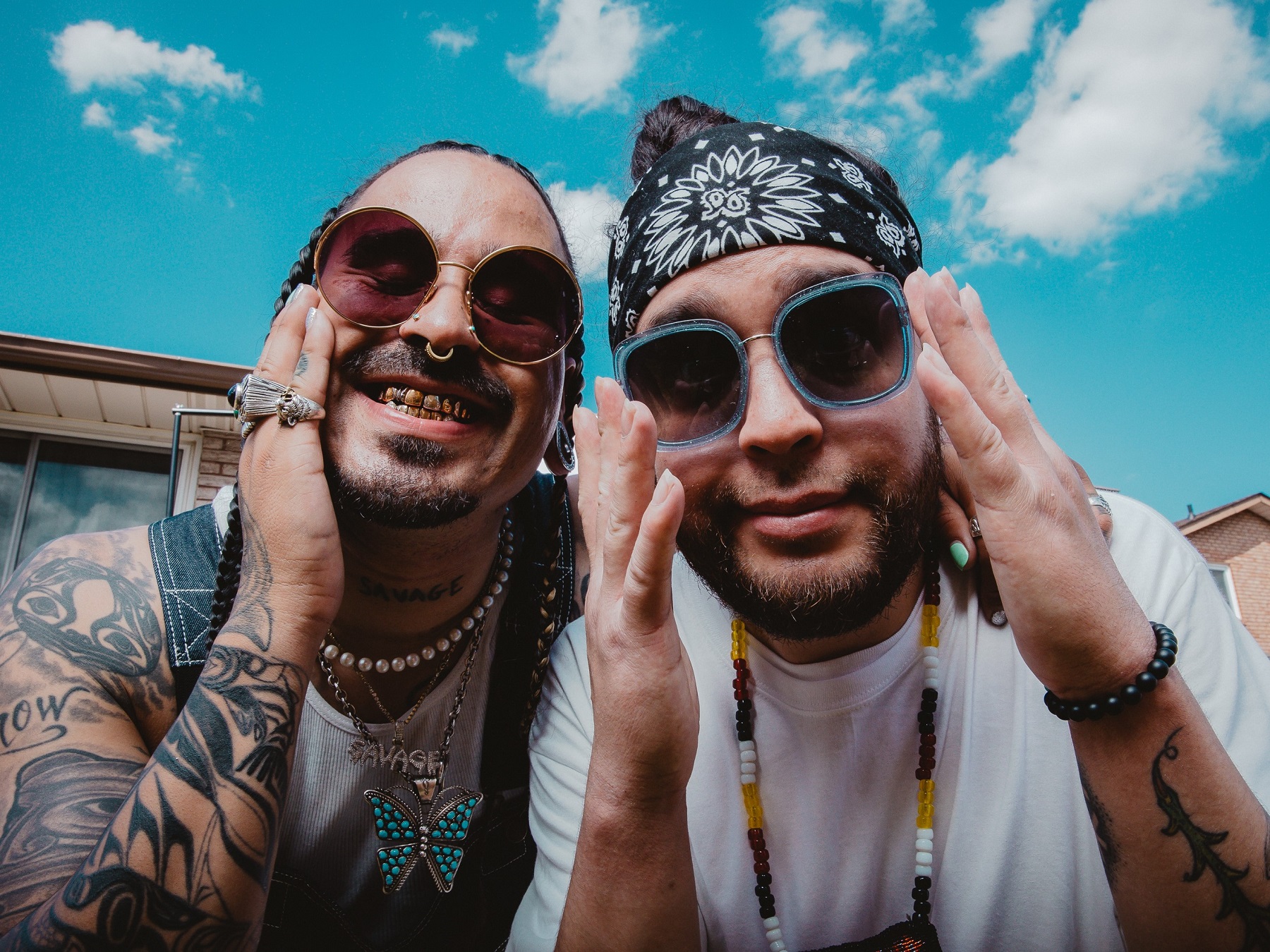 The Daddies (AKA The Cherry Poppin Daddies)

Hometown: Eugene, Oregon
Genres: Swing, ska, ska punk, rock, jazz
Hit: "Zoot Suit Riot" released under their longer band name, the Cherry Poppin' Daddies
On top of being a show band nonpareil, The Daddies have an "oh by the way" double platinum ability to pen original material that, while influenced by a history of American popular music, is wholly modern lyrically, and itself stands up as classic. The 1997 release of "Zoot Suit Riot" set the bar for the neo-swing movement of the era in terms of originality, lyrical depth, and flat out musical sales.
Learn more: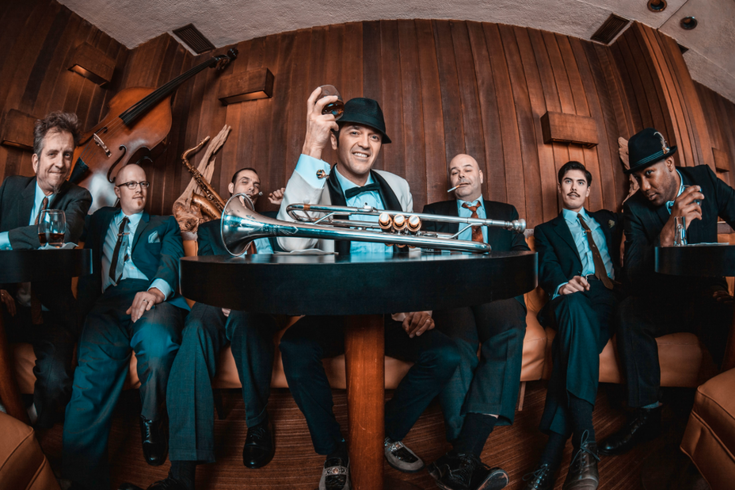 ---
Love Local Showcase

Community organizations, performing artists, and inspiring speakers.
Location: Field Arts & Events Hall, 201 Front Street, Port Angeles

---
Family Activities

Free activities hosted by non-profits. Thank you to these community organizations and their volunteers!
Time: 12:30pm to 7pm

Available for purchase from food trucks and other local vendors.
Time: 11am to 8pm
---
Alcoholic Beverages
Alcoholic beverages will require an valid ID (21+).
Last call at 8:30pm and must be finished by 9pm.
Alcohol can be enjoyed in the Field Hall, the Food Zone, and Fun Zone.
Alcohol must be purchased and consumed in the same zone. No outside alcohol, please.

All proceeds will go to benefit the non-profits hosting the liquor licenses — Olympic Medical Center Foundation, Hurricane Ridge Winter Sports Education Foundation, and Field Arts & Events Hall

---
Good to Know
No fireworks. Due to the burn ban, the fireworks show was cancelled. Please support the burn ban to keep our community safe.
No smoking or vaping within 25 feet of an activity, per city policy.
No pets. Please keep your furry friends at home.

No lawn chairs. Seating will be available in Field Hall.
---
Event Amenities
Free Parking + Shuttle: See parking map below. Shuttle will run continuously from 10:30am to 10:30pm.
Water Stations: Stay refreshed and hydrated with the multiple water stations conveniently located throughout the event space. Remember to bring your reusable water bottles!
Toilets: Porta-potties and handwashing stations will be located throughout the event space. ADA-accessible restrooms are available inside Field Hall.
Security: We have partnered with a trusted local company to provide security and crowd control services, for the safety of our guests.
---
Parking Shuttle Map

On September 3, the parking shuttle will run continuously from 10:30am to 10:30pm. Loop will take 15-20 minutes depending on traffic.
The last shuttle will leave at 10:30pm from in front of Field Hall (201 W Front).

Proudly PNW for 100 years!