Letter from CEO on Text Fraud
Dear First Fed customers:
You may be aware that First Fed and several of its customers were targets of a recent fraud scam involving text messages sent to individuals connected to the Olympic Peninsula. Although we continue to investigate this scam, it appears criminals obtained a substantial number of regional cell phone numbers and sent out a variety of texts made to look like they were from First Fed. The texts indicated something was wrong with the recipient's account and that they should click the link in the text to resolve the issue.
If the text recipient was a First Fed customer who clicked on the link in the text, they were taken to a fake webpage where they were prompted to input account login information. If a customer provided the information, the criminals then initiated money transfers from their account(s).
First Fed takes the protection of customer accounts, funds, and information very seriously and has implemented state-of-the-art controls to keep our customers safe. The list of phone numbers used by the criminals in this scam did not come from First Fed. The text messages were sent to both First Fed customers and non-customers. Because many people on the Olympic Peninsula bank with First Fed, several of those who received the texts were First Fed customers. However, many others who were not First Fed customers also received the texts.
To protect against similar fraud scams in the future, we need your help. First Fed does not send text messages to our customers with links in them. If you receive a text purporting to be from First Fed that includes a link, do not click on the link. Also, please never provide your online banking login and password information to anyone. First Fed will never ask for that information. In addition, never provide secure, one-time codes to anyone over the phone or online. Only enter these codes directly into First Fed's secure website or mobile app when prompted by a text message from First Fed.
If you are a First Fed customer who has clicked on a suspicious text message, please report it by calling 800-800-1577 or visiting Contact Us to send us an email or live chat message. If you have already called or emailed about the recent fraud scam, please be patient with us as we have received a substantial number of similar calls and emails. We will respond as soon as we can.
First Fed is proud to serve this community, as it has since 1923. Together, we can protect your financial information and hard-earned money. Thank you for your partnership as we work to stop these criminals and thank you for being a customer at First Fed.
Matt Deines
President/CEO
Examples of fraudulent texts: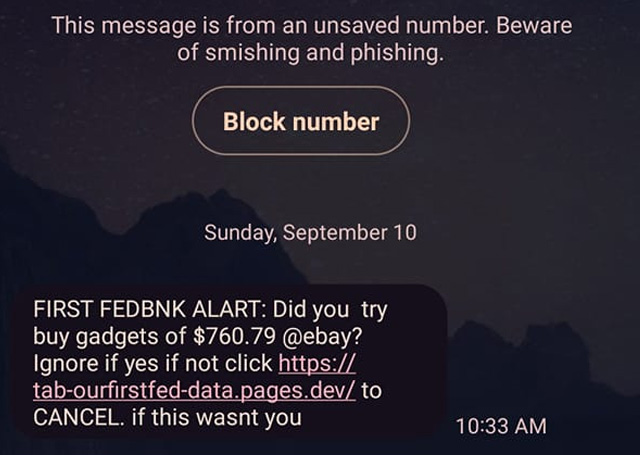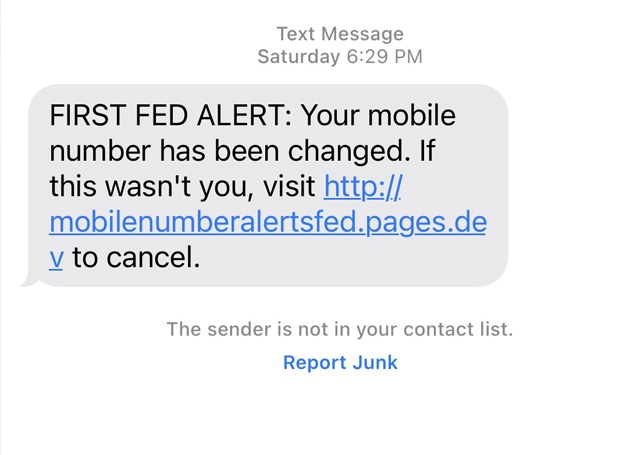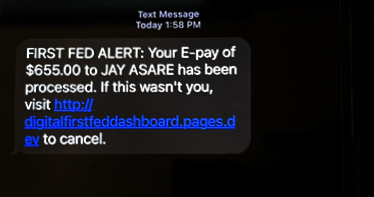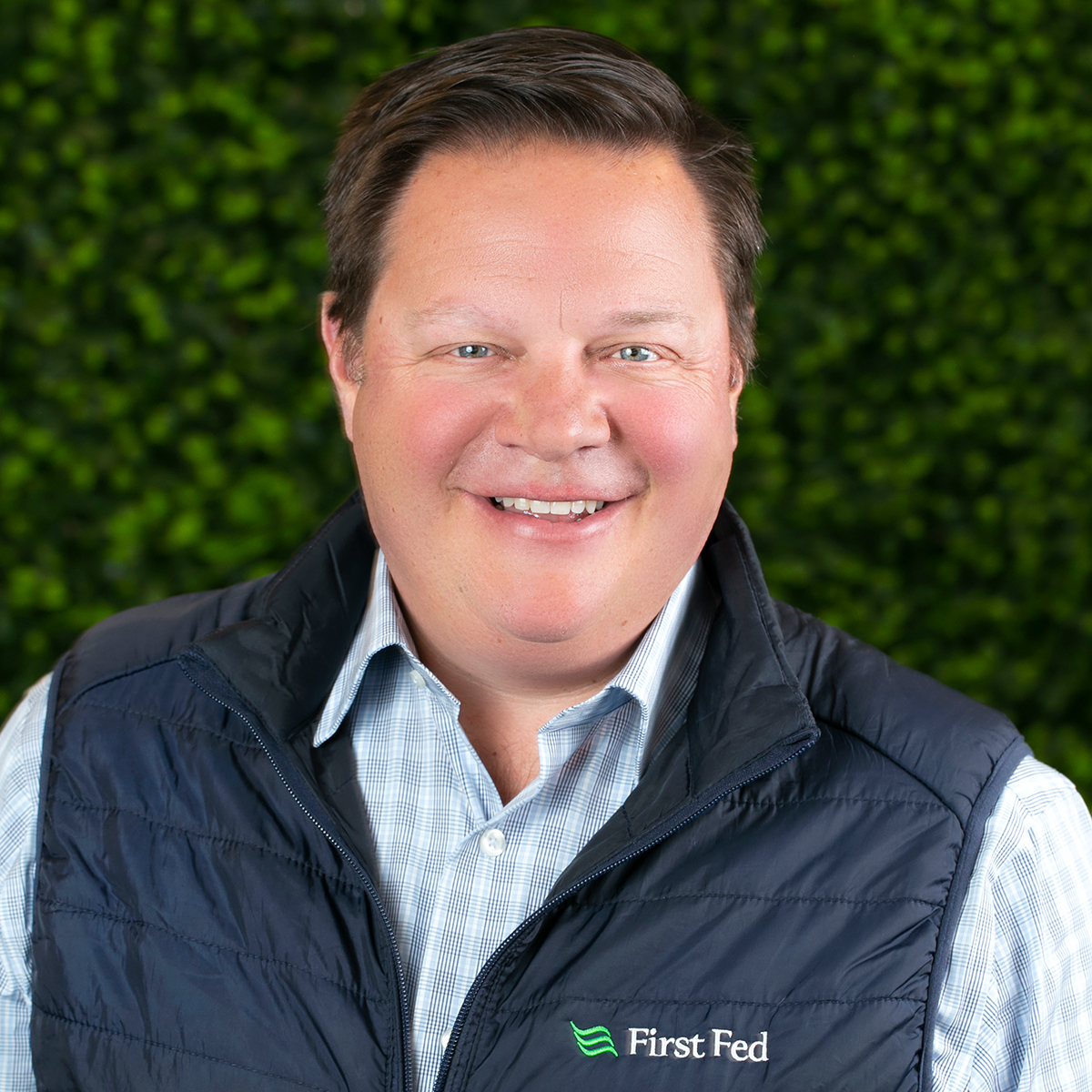 Matt Deines
President and CEO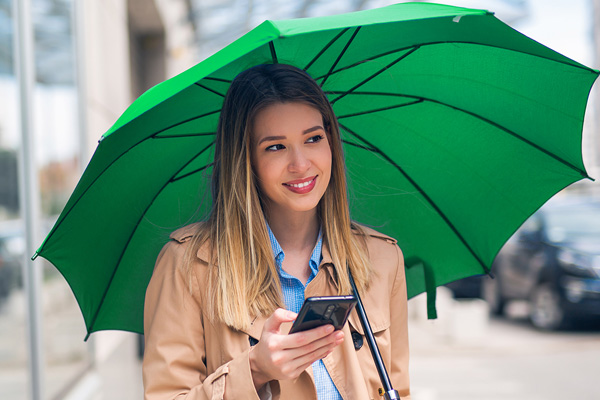 Rest assured that your funds are safe and secure with our community bank.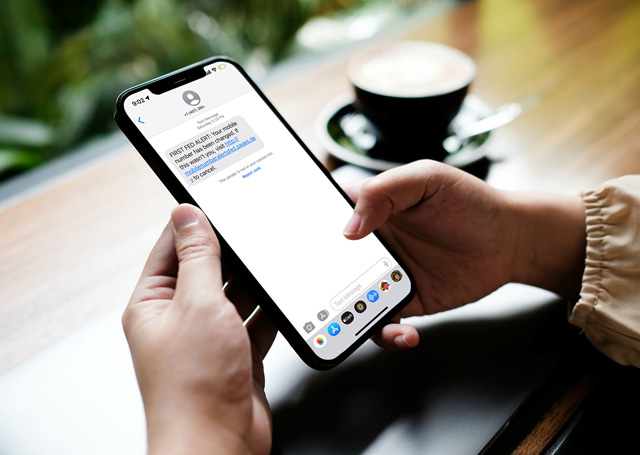 Learn how to identify and protect yourself against "social engineering" scams like fraudulent text messages and phone calls.