Community Spotlight: Kiwanis Club of Port Angeles
Going Nuts for Local Causes
One of the oldest service organizations in the region, the Kiwanis Club of Port Angeles celebrated their 100th anniversary last year. Kiwanis is a global organization with the motto "serving the children of the world." While their network is international, each club has deep local roots, believing the way to improve the world starts with one child and one community at a time.
Community Values
The Kiwanis Club of Port Angeles organization is comprised completely of volunteers, from the officers and directors to the club members who all give their time to support local community efforts.
Kiwanis and First Fed have often worked side by side supporting local initiatives like the Dream Playground and the new Port Angeles Pump Track. First Fed team members are avid volunteers, and several have joined the local Kiwanis club, including most recently, our Community Engagement Manager Jen Swanson.
"We're excited to have Jen on board," said Mark Hannah, a director at the Kiwanis Club of Port Angeles. "Jen has been an amazing positive force in our local community."
"It's so important to give back to our communities," added Swanson. "I feel fortunate to be a part of organizations like First Fed and Kiwanis that have a positive impact on our hometowns."
The local Kiwanis club also trusts their accounts to First Fed. "We've banked with First Fed for over 40 years," said Hannah. "We like banking with a local business that shares our values and gives back to the community."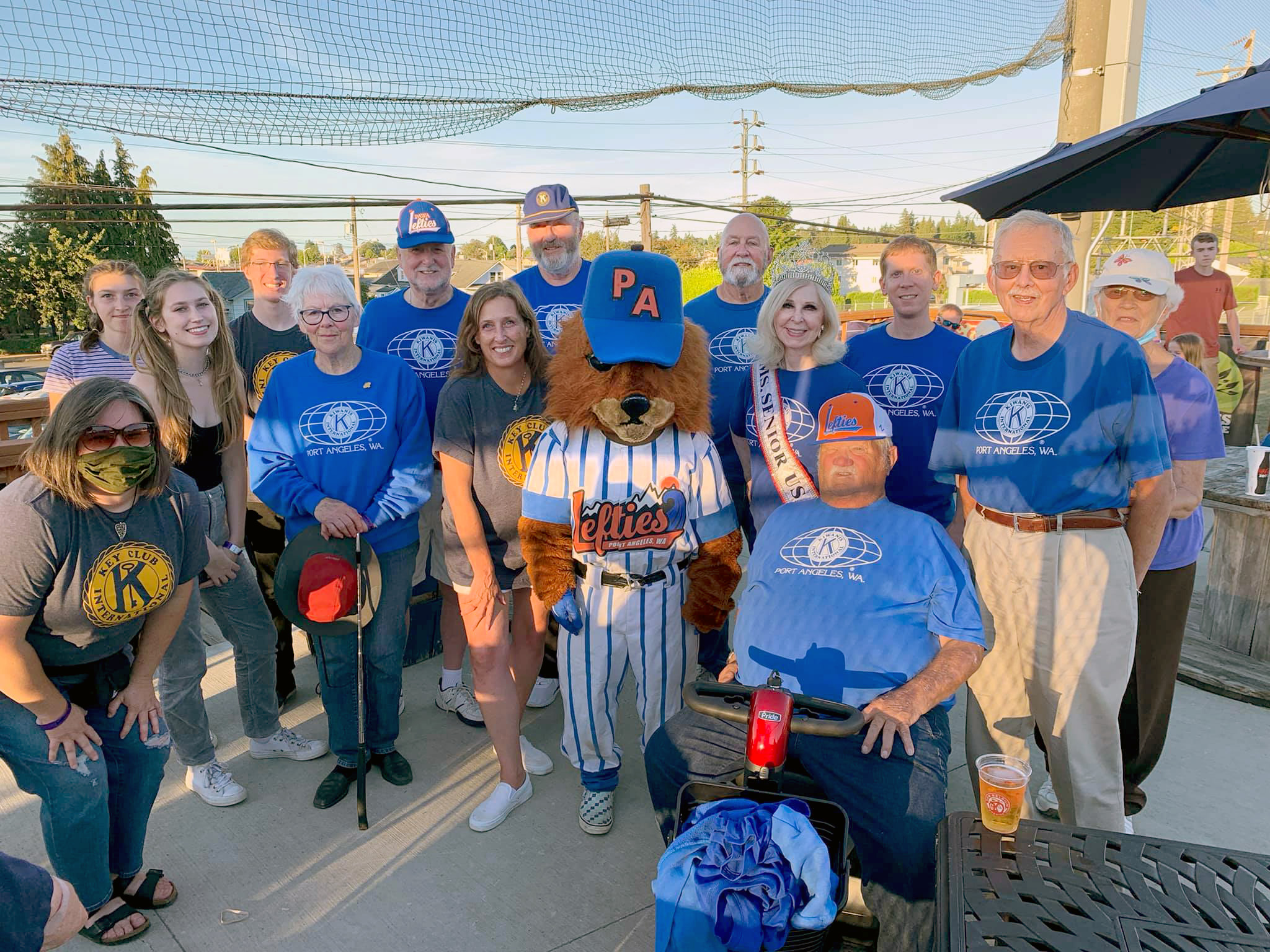 Kiwanis Club of Port Angeles volunteers pose with the Lefties mascot.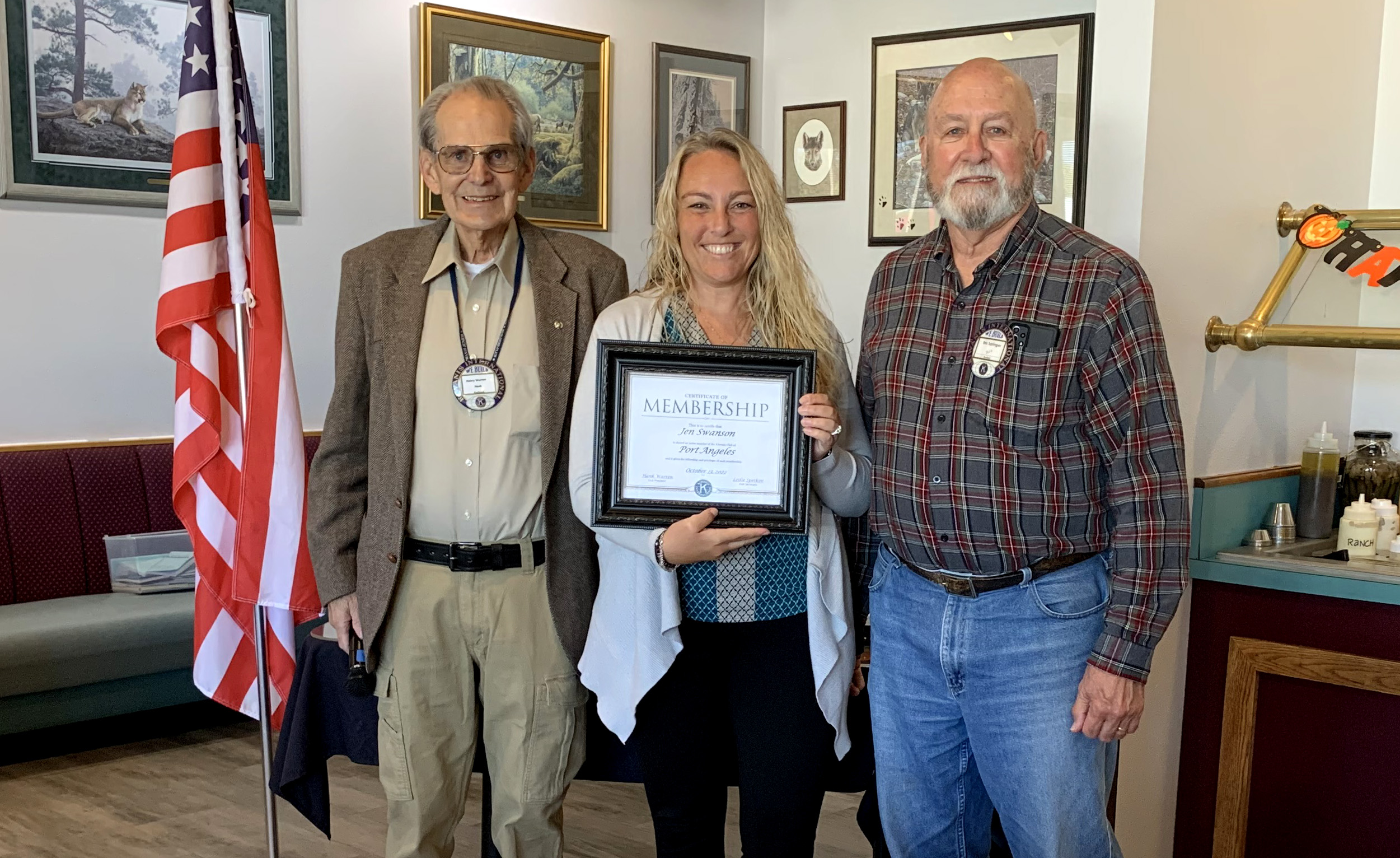 Jen Swanson's recent induction into the Kiwanis Club of Port Angeles.
A big part of what club members volunteer for is fundraising. Through fundraising, the local Kiwanis club supports local non-profits like the Boys and Girls Club, First Step, Salvation Army, and Key Club. They also participate in events to gather school supplies for kids, help young families, and provide meals to the community.
There is a good chance you might see Kiwanis members around town and at local fairs, car shows, and other community events selling ice cream, firewood, or nuts. Proceeds are then donated to support local children and community projects.
During the holiday season Kiwanis volunteers sell gourmet nuts outside local stores like Swains. First Fed also has a tradition of purchasing the nuts for our holiday gifts.
"We're so appreciative of First Fed supporting our nut sales," said Hannah. "Every sale makes a difference and helps us give back to our community."
If you are interested in purchasing these delicious nuts this year, you can contact the club directly by visiting their contact page here.

Get Involved
The Kiwanis Club of Port Angeles is always eager for new members who are interested in giving back to the community. There is no time requirement, so members can volunteer for events and fundraisers as much as they are able.
"It's a service club at its heart," noted Hannah. "If you're interested in helping kids in the community, we would love to have you join our organization."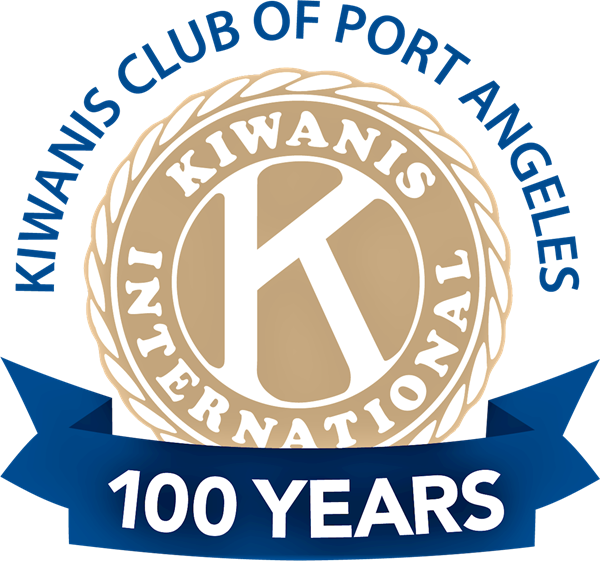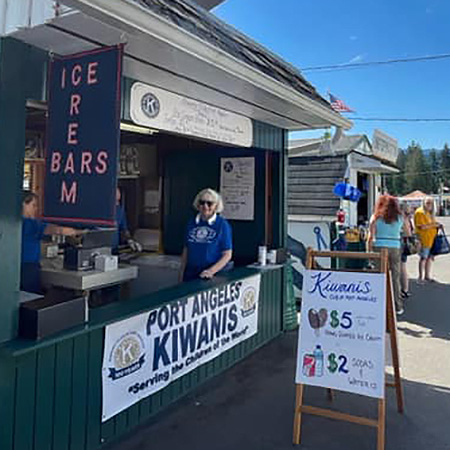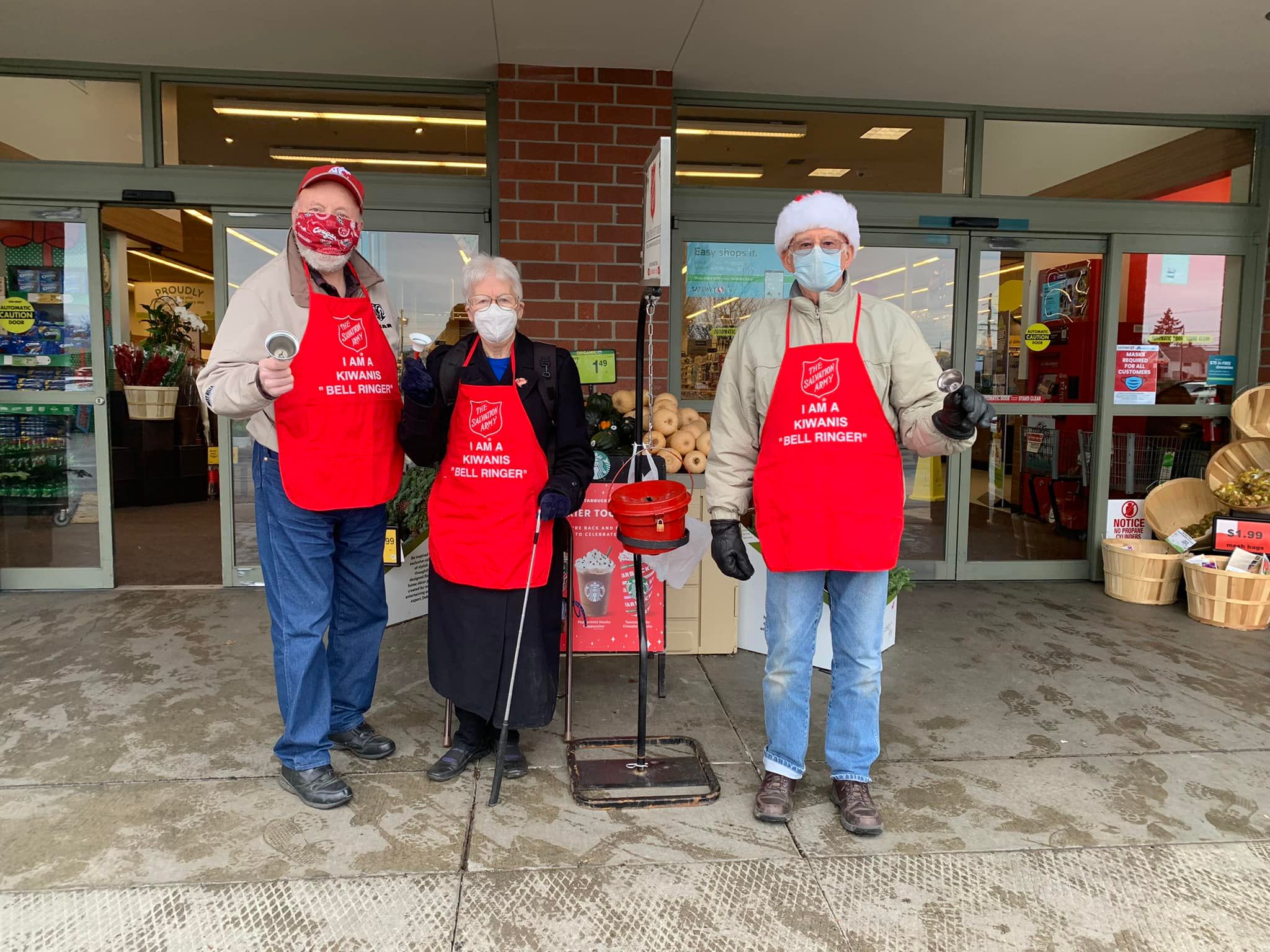 Kiwanis Club of Port Angeles members volunteer for the Salvation Army.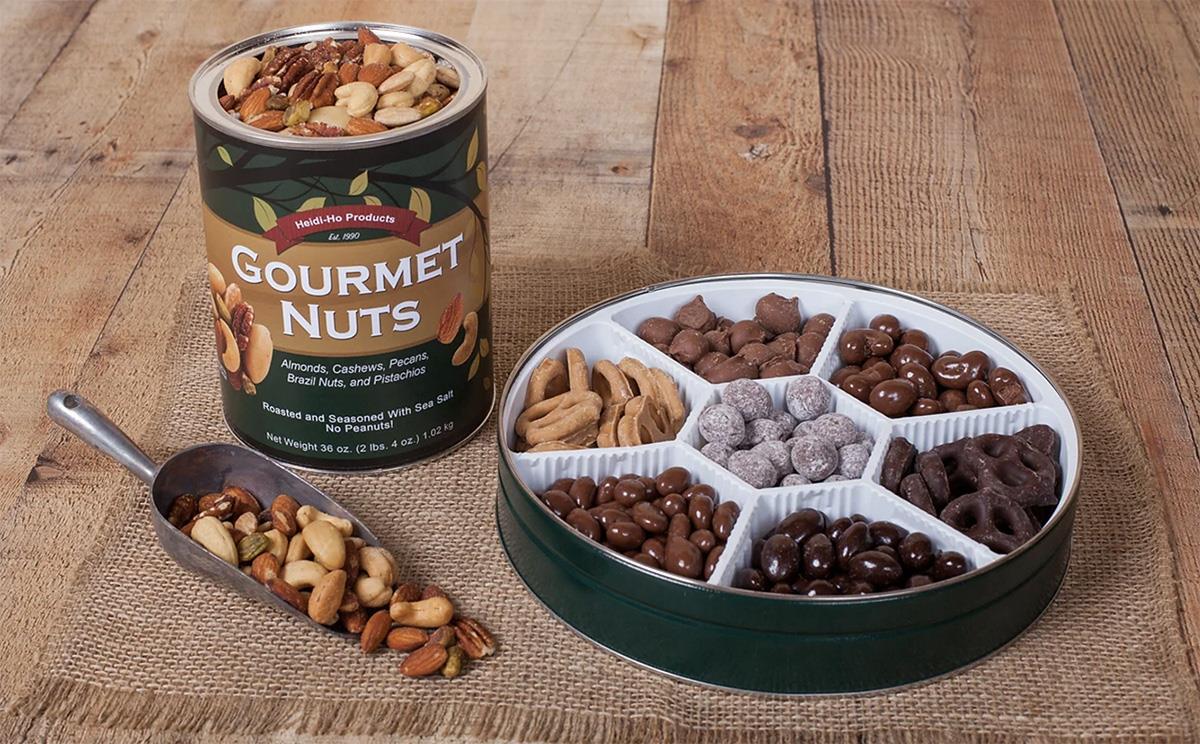 Kiwanis members fundraise by selling gourmet nuts during the holidays.