Business Spotlight: Habitat for Humanity of Clallam County
Building Community through Affordable Housing
Building affordable housing from the ground up is at the heart of Habitat for Humanity's mission. Their vision is a world where everybody has a decent place to live. As they build towards this goal, they bring communities together, providing comradery and hope along with new housing.
Local Impact
Since Habitat for Humanity of Clallam County formed in 1991, they have built 35 homes in Forks, Sequim and Port Angeles. Currently they have two houses under construction where the future residents are working together, along with volunteers, to help build both properties.

One of the requirements to receiving housing through Habitat for Humanity is for the recipients to contribute "sweat equity." In other words, they must actively participate in the building of the new house. This direct involvement encourages future residents to experience a stronger connection to their properties and helps build a community in the neighborhood long before the houses are ready to occupy.

Beyond Houses

There are many ways to get involved or volunteer that don't require swinging a hammer. Habitat Clallam also runs a donation center and used goods store in Port Angeles and a boutique in Sequim that features upcycled vintage furniture and household items. The store locations are run by both Habitat staff and volunteers.

"I love collaboration between non-profits," said Colleen Robinson, CEO of Habitat for Humanity of Clallam County. "We support and partner with other organizations, like AmeriCorps and the Boys & Girls Clubs, and they support us as well. It's very gratifying."

Programs like service years with Habitat through AmeriCorp provide experience and skills that help participants shape their career paths. Seeing the positive takeaways Habitat volunteers experience, Robinson saw an opportunity to create a new workforce training program.

The Habitat Clallam team developed classes that would incorporate both volunteering and career training. Students who enroll in their Residential Construction Workforce Building Class learn valuable skills and get hands-on training in construction on actual building sites.
Partnering with First Fed

Habitat Clallam has used First Fed for business banking since their beginning.

"First Fed has been a wonderful partner for us both in banking and as a sponsor," noted Robinson. "Their employees do an incredible amount of volunteer work in the community as well."

First Fed team members have enjoyed volunteering their time to work with Habitat projects.

"It is incredibly rewarding working with our local Habitat for Humanity," said Jody Copeland, First Fed District Branch Manager. "Our team loves to support the goal of providing affordable housing to more people."
Building Futures

One of the biggest challenges facing Habitat Clallam is keeping the homes affordable enough for the program, recently exacerbated by supply chain interruption from COVID. Donations and volunteer support are more crucial than ever to continue their efforts in the Pacific Northwest.

But Robinson has seen the strength of the local community and has faith they will find the support to be able to continue with their core mission: building homes, building lives.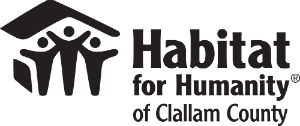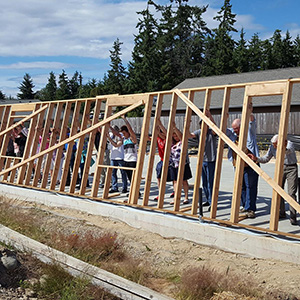 Clallam County, WA
Founded in 1991
Employees: 14
Non-profit, affordable housing ownership
HabitatClallam.com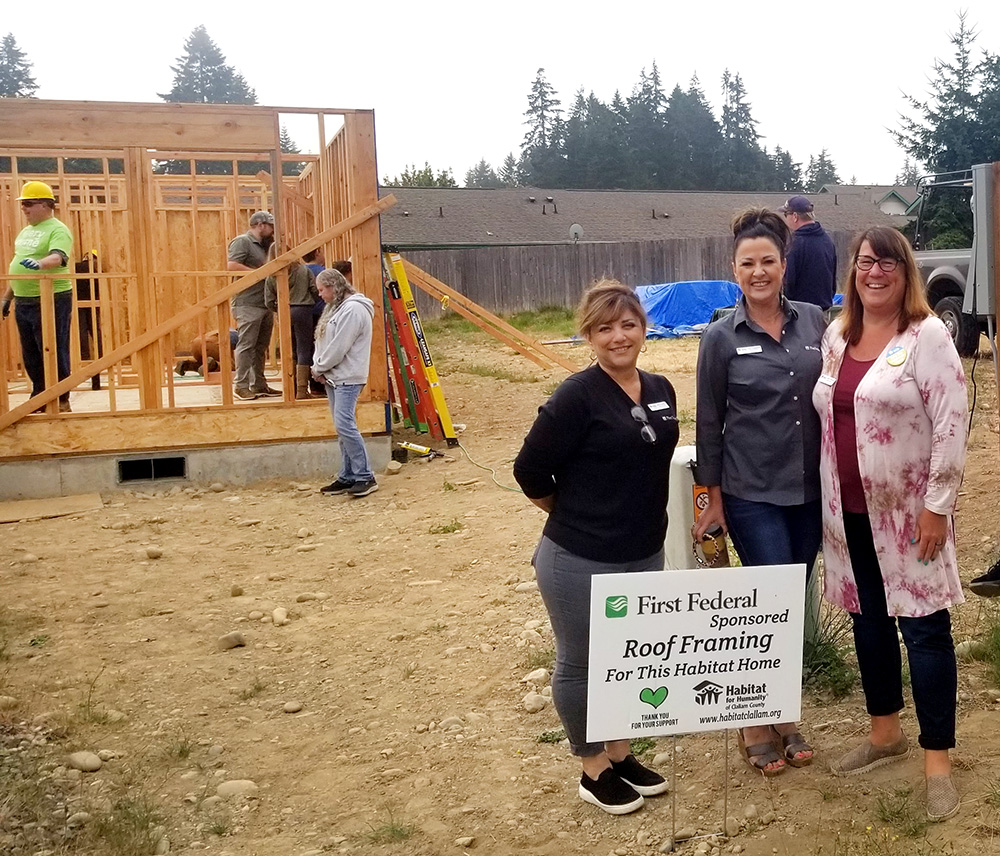 Colleen Robinson (right) with First Fed volunteers.