Business Spotlight: Fairhaven Coffee
New Fairhaven Coffee Shop Celebrates Local
A new flavor of coffee shop has popped up in Fairhaven Station, enticing commuters and locals alike. Although the owner of the newly opened Fairhaven Coffee is new to the Bellingham area, his celebration of the local community is evident from the local wares proudly offered in the shop.
"I would say 90% of the goods we have in here were made within 10 miles of the coffee shop, including the coffee, the tea, the shirts, and the puzzles," said Jude Machin, owner of Fairhaven Coffee. "Even our coffee roasters are right in the Bellingham area."
The puzzles and other games are offered in the shop with travelling families in mind. Both Amtrak and Greyhound buses stop at Fairhaven Station, letting commuters off from Seattle and Vancouver, B.C. for a short break.
"We'll be slammed for 20 minutes three times a day, but our team is ready for that quick turnaround," Machin assured. "We also love that so many locals stop by as they walk to Marine Park. It really feels like a community here."
Machin and his wife Amber met while attending college in Texas, where they stayed for nearly 20 years. "We were both looking for a change," recalled Machin. "I missed the mountains, and my wife missed the ocean. The Pacific Northwest offered both and we loved Bellingham."
The Machins were committed to the area even before the idea of the coffee shop came to mind. "My wife is a pediatrician and got a job offer here in Bellingham after her residency," Machin added. "When I came here for some guided mountain bike trips, I fell in love with Galbraith and the area. The trails are amazing, the city is amazing, the food is amazing."
In 2019 they bought a condo in Fairhaven and began working with an interior designer who would change the course of their lives in their new hometown. She owned a coffee shop down the road and was looking to sell.
"One day I said to my wife, 'We should just buy that coffee shop and run it,'" Machin recalled. "I've always been a coffee person—but more than just enjoying coffee, I also understand the science of it and different methods of making coffee. And so we bought it!"
To prepare for their new venture, the Machins attended barista training school and the national Coffee Fest conference, before renovating the shop with a fresh look that would soon become Fairhaven Coffee.
As they put roots down in the area, locals started reaching out to them. "We realized that Fairhaven is an amazing microcosm of the Bellingham community. People and businesses help each other," said Machin. "First Fed heard about our plans with Fairhaven Coffee when we opened our business account with them. They invited us to do a pop-up station at their Fairhaven branch location even before we had opened the coffee shop officially. It was apparent how supportive First Fed is to local businesses."
It was that strong sense of community that inspired Machin to offer all locally sourced products in his shop. "Even other coffee shops have been helpful. There's not really a sense of competition here. They are happy to share who they use to get a machine fixed and other helpful tips," explained Machin.
You can explore some of Fairhaven Coffee's local products on their website
fairhaven.coffee
, or by visiting them in Fairhaven Station. Furry friends are welcome too!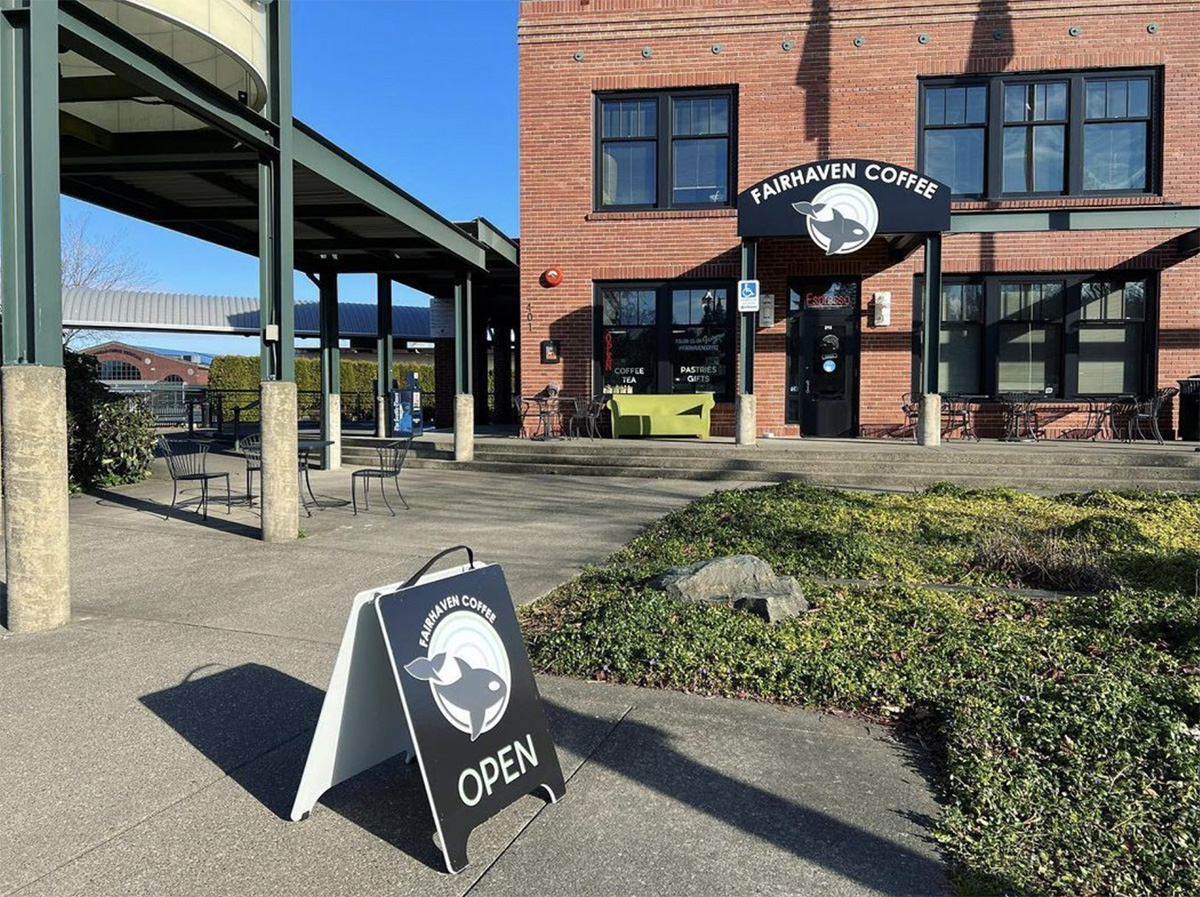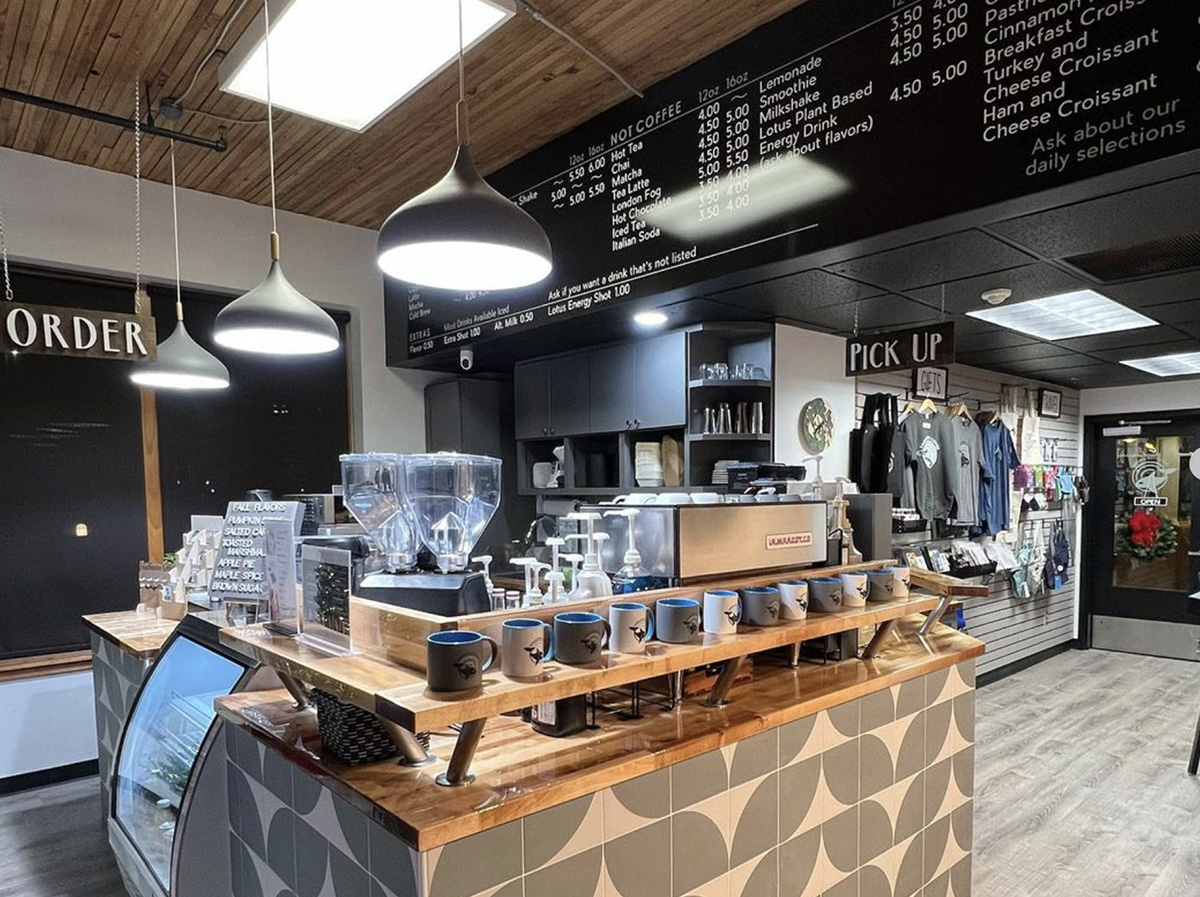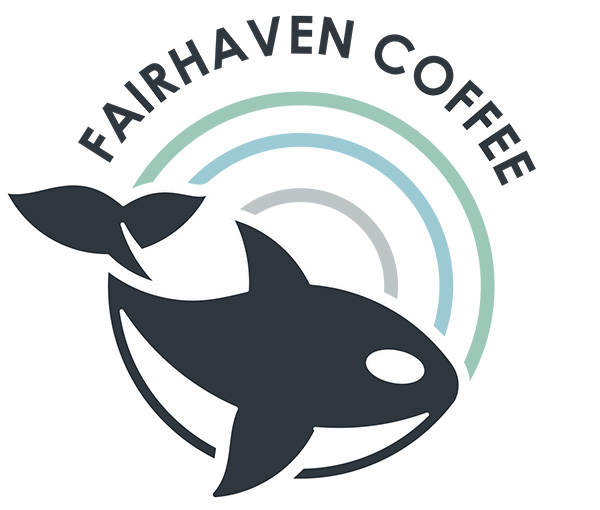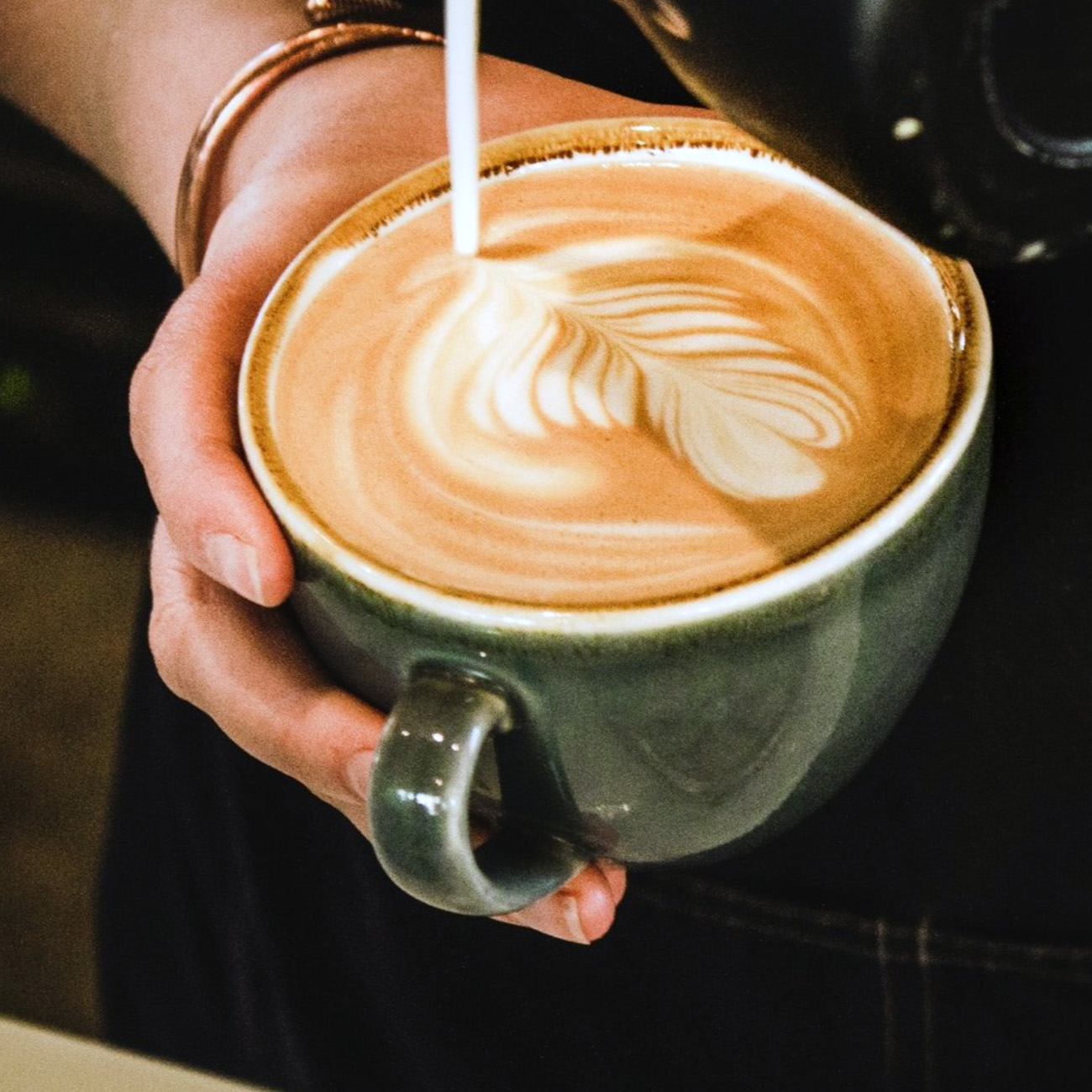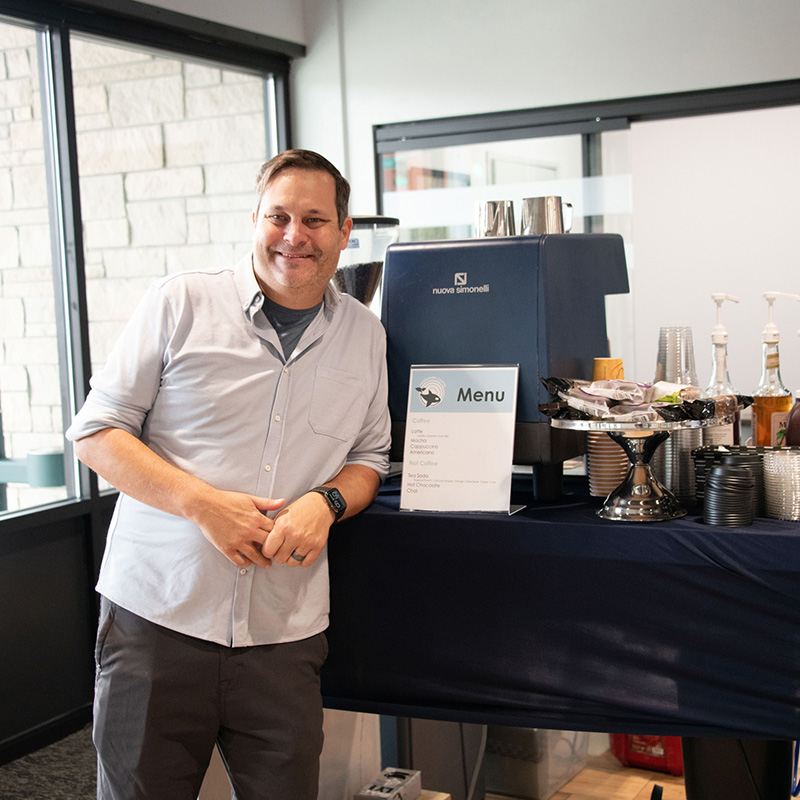 Fairhaven Coffee owner Jude Machin delighted First Fed customers with a pop-up coffee shop at the new Fairhaven Branch location.