Community Spotlight: Port Angeles Food Bank
Nurturing Community with Port Angeles Food Bank
A meal can be easy to take for granted. But in Clallam County, over 10,700 residents are food insecure, including one in four children. That data was from a Feeding America 2019 study and the need is even greater today. Food insecurity is defined as the lack of consistent access to enough food for every person in a household.
The Port Angeles Food Bank aims to address this need through their vision of cultivating a hunger-free community through service, education, and partnerships. Not only do they serve Port Angeles, but they package and distribute food to other food banks across the peninsula.
Community Impact
The Port Angeles Food Bank had 47,000 individual visits in 2020, during which they served 200,000 meals each month via their drive through. They also support over 80 deliveries every week with the help of Doordash.
The Market is the most frequented service offered by the PA Food Bank. Set up much like a small grocery store, visitors can shop for the items they need and use their membership card to check out. Assumed qualification means less barriers to those needing food and supplies. They also have a pager system set up, so shoppers don't have to stand in line waiting for entry. This creates a more relaxed atmosphere where people can socialize, have coffee, and chat with other members of the community while they wait for their turn to shop.
In the past year, 57% of Port Angeles households came to get food from the Food Bank grocery market. Their impact doesn't stop there. Truckloads of donated food and supplies are delivered each week for them to sort through and redistribute. They distribute the food to numerous other food banks on the peninsula, including Sequim, Forks, New Hope, Salvation Army, tribal food banks, and more.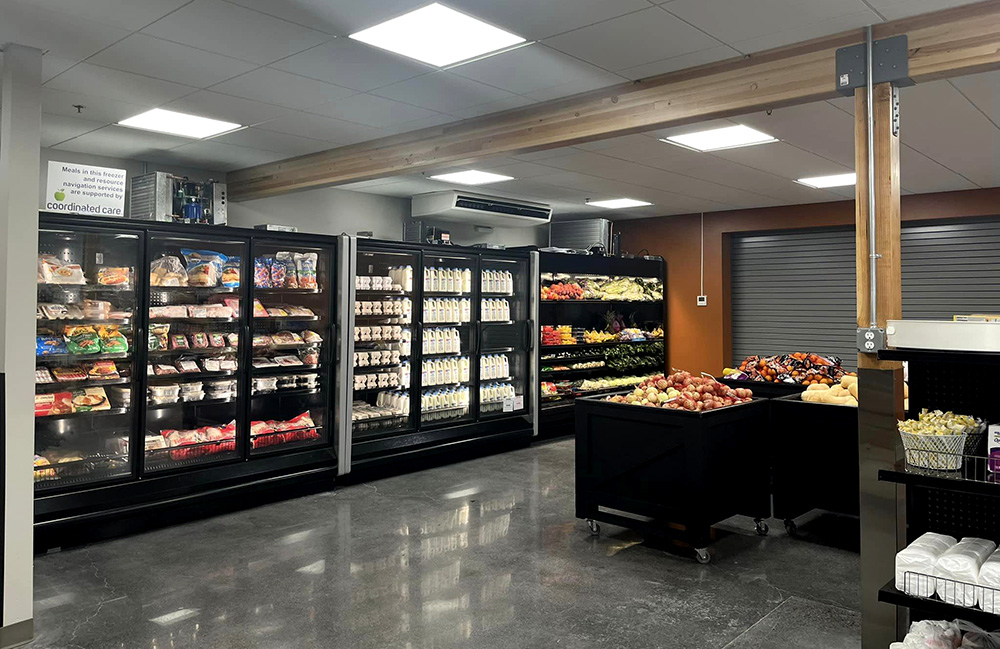 The Market at the Port Angeles Food Bank.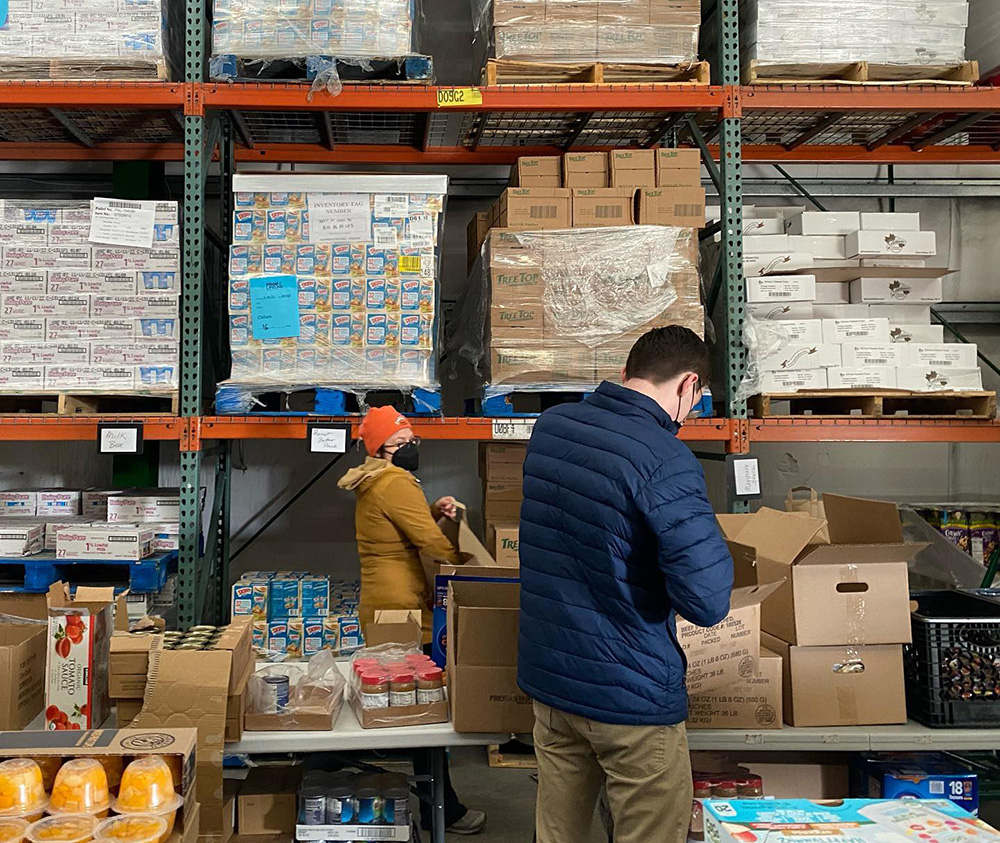 Volunteers sort and organize food and supplies.
Partnering Locally
The Port Angeles Food Bank has the distinction of being built and supported almost completely by the local community since its inception in 1975. The first federal government grant they received was in 2019. Community volunteers keep the organization running, supporting a small paid staff who organize and manage the complex logistics.
For the last 41 years, they have relied on an annual Food-a-Thon fundraiser promoted through a local radio station. With the loss of that partnership in 2022, they were left with a $40,000 funding gap to fill by the end of the year.
For Giving Tuesday, First Fed stepped up to offer a direct match for donations made in branches up to $10,000 total. Branch team members were happy to offer their support and let people know their donations would be doubled. The team was impressed by the incredible generosity of their customers.
"The support from First Fed has been incredible," said Emily Dexter, Executive Director of the Port Angeles Food Bank. "In addition to encouraging donations, they are matching them, which is a huge gesture that we really appreciate."
The First Fed Foundation has contributed $60,000 in grants to help fund the renovation of the Food Bank's "forever home," which will feed more than 5,000 people monthly. The facilities include The Market, community meeting rooms, and food distribution center. However, donations are still needed to help finish their commercial kitchen, which will serve prepared meals and lessen food waste.
"The Port Angeles Food Bank has a major impact on the lives of everyone they serve," added Matt Deines, CEO of First Fed. "First Fed is happy to support the PA Food Bank's mission of nourishing our community. We encourage everyone to give where they can – every dollar counts."
Join the Cause
Volunteers sort, stack, package, and serve over 100,000 lbs of food each month. The Port Angeles Food Bank appreciates the support of its many volunteers. If you would like to support the food bank, visit their
website
to learn more about their mission, projects, and current volunteer opportunities.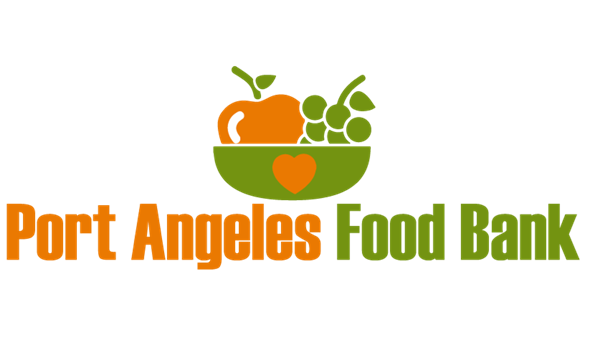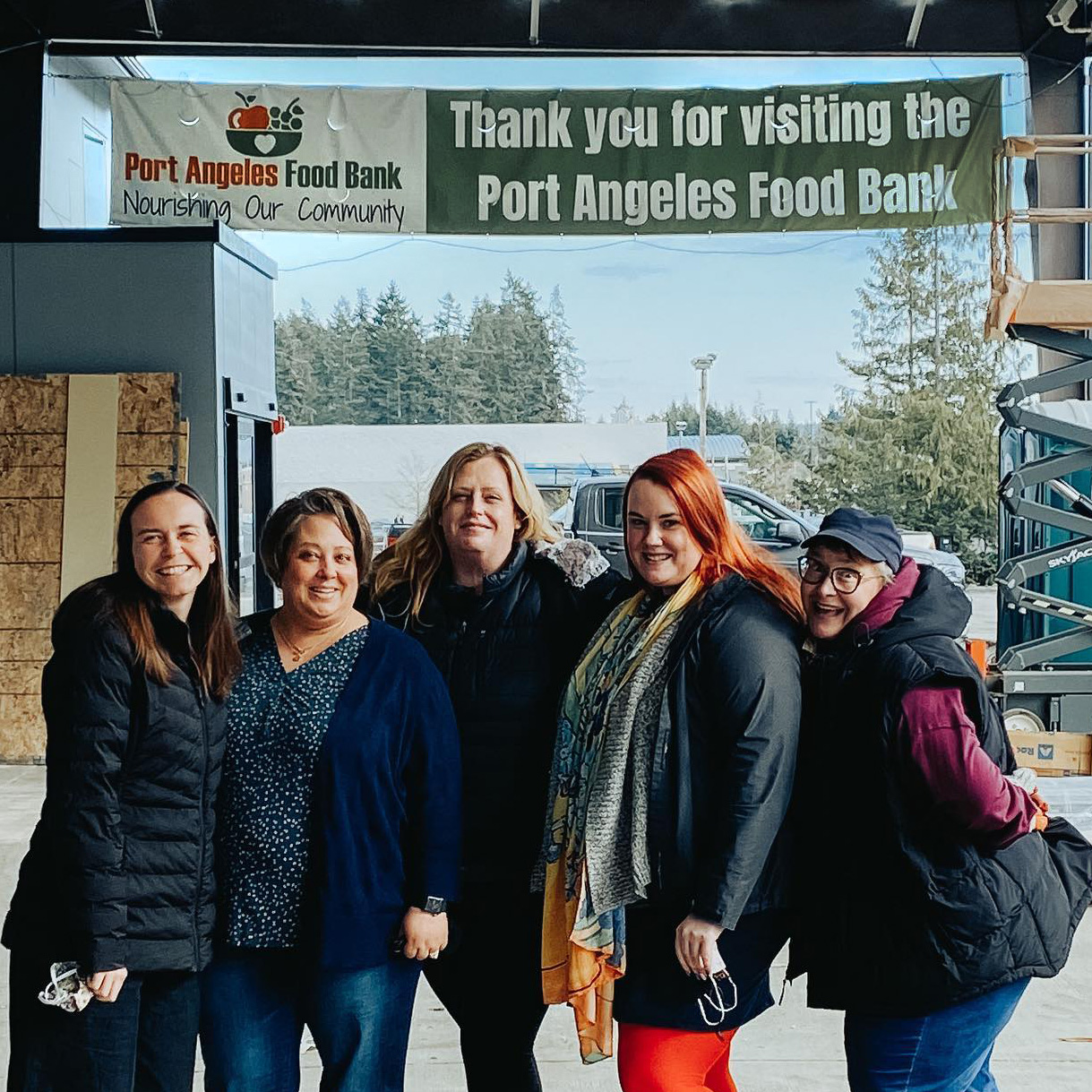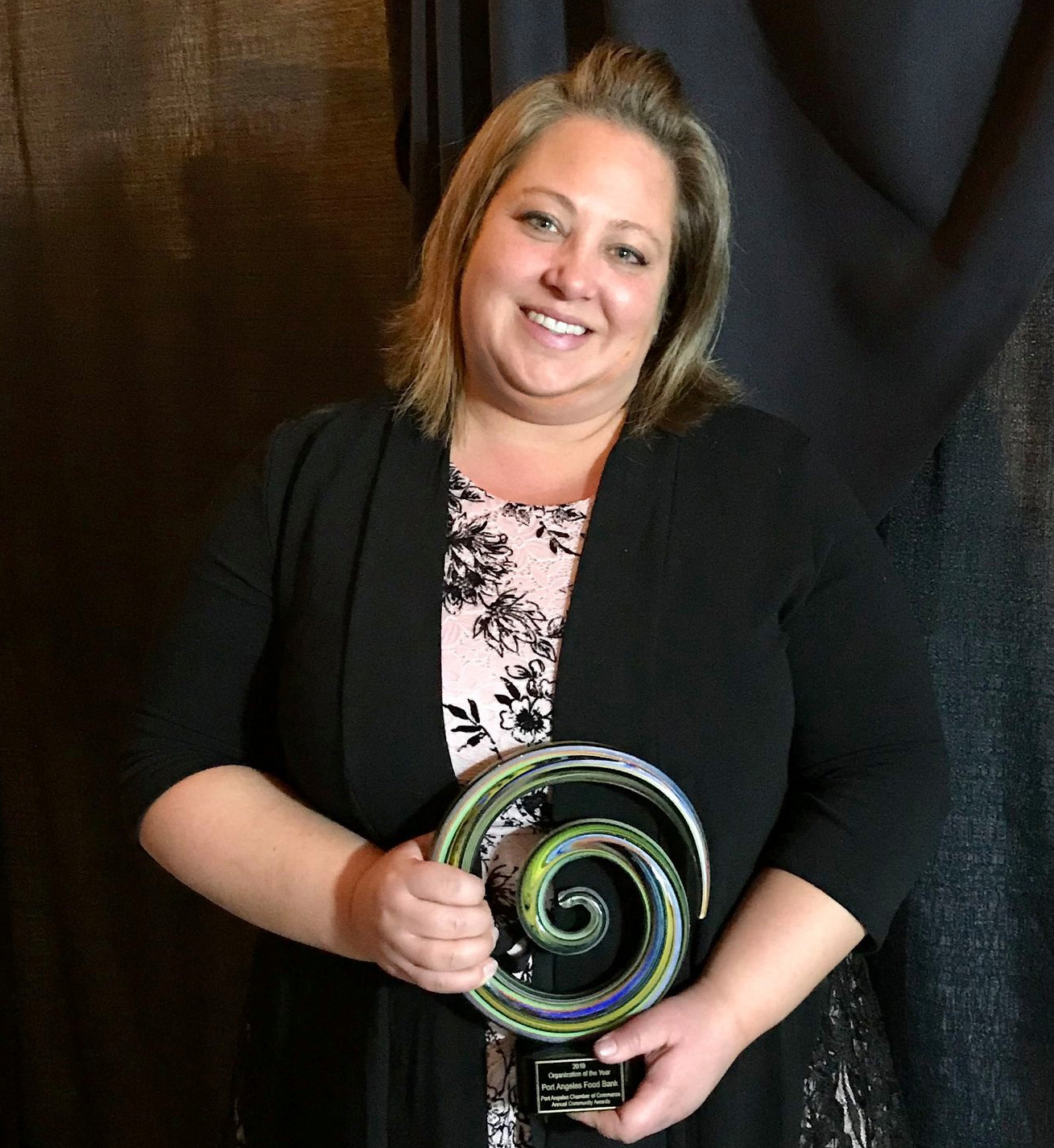 Emily Dexter
Executive Director at the Port Angeles Food Bank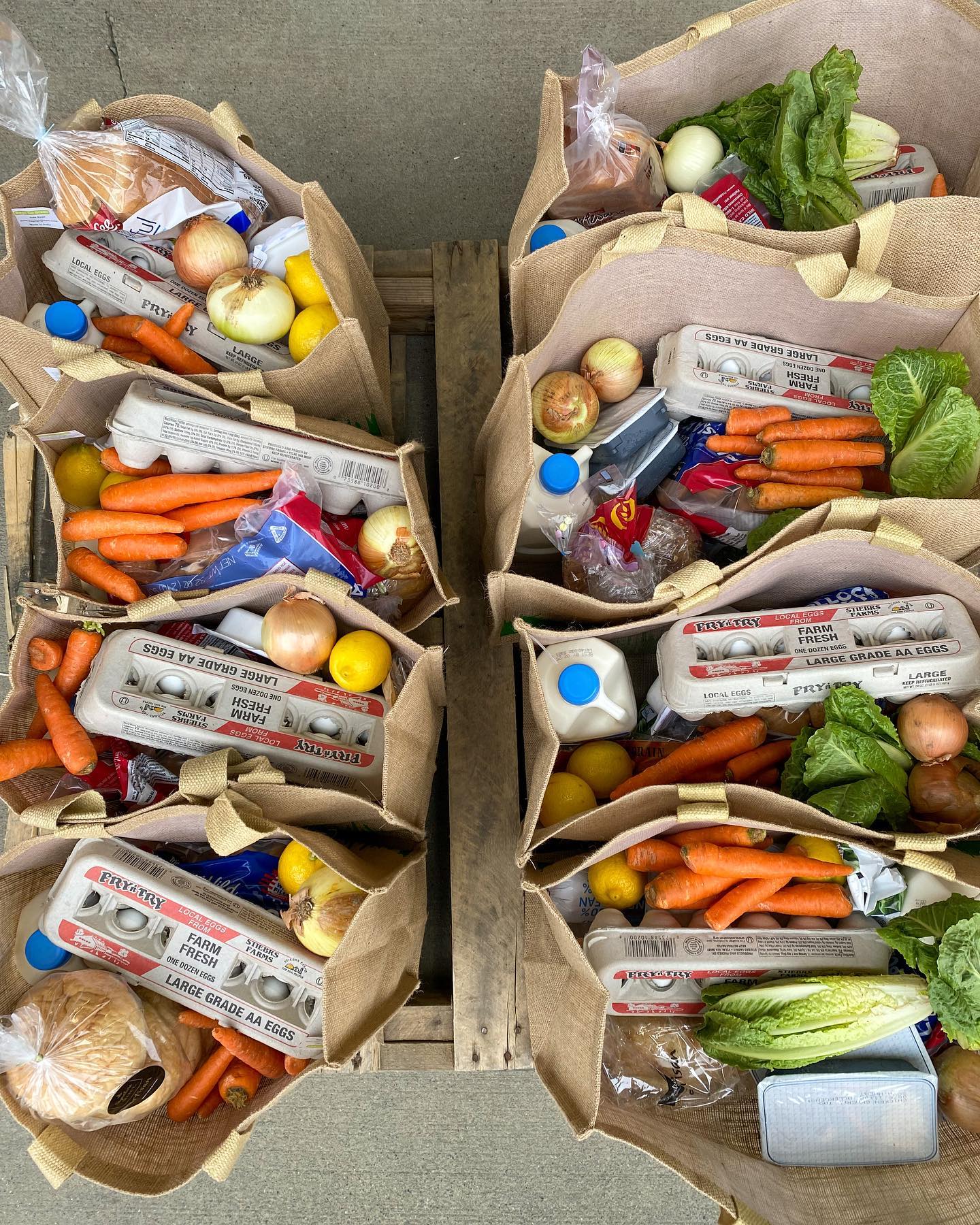 Food bags ready to go out for delivery.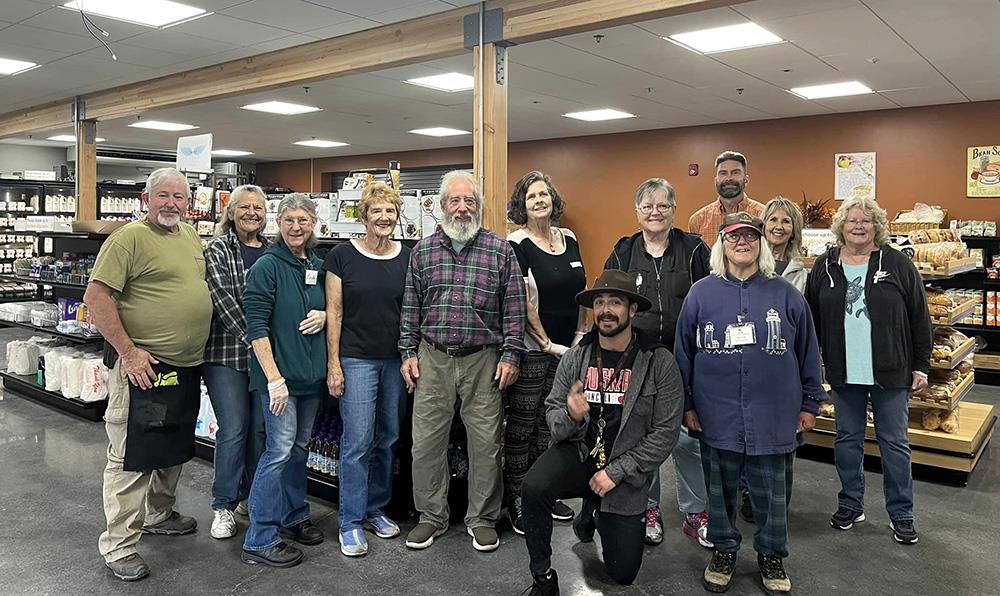 Volunteers at the PA Food Bank Market.