Community Spotlight: North Olympic Library System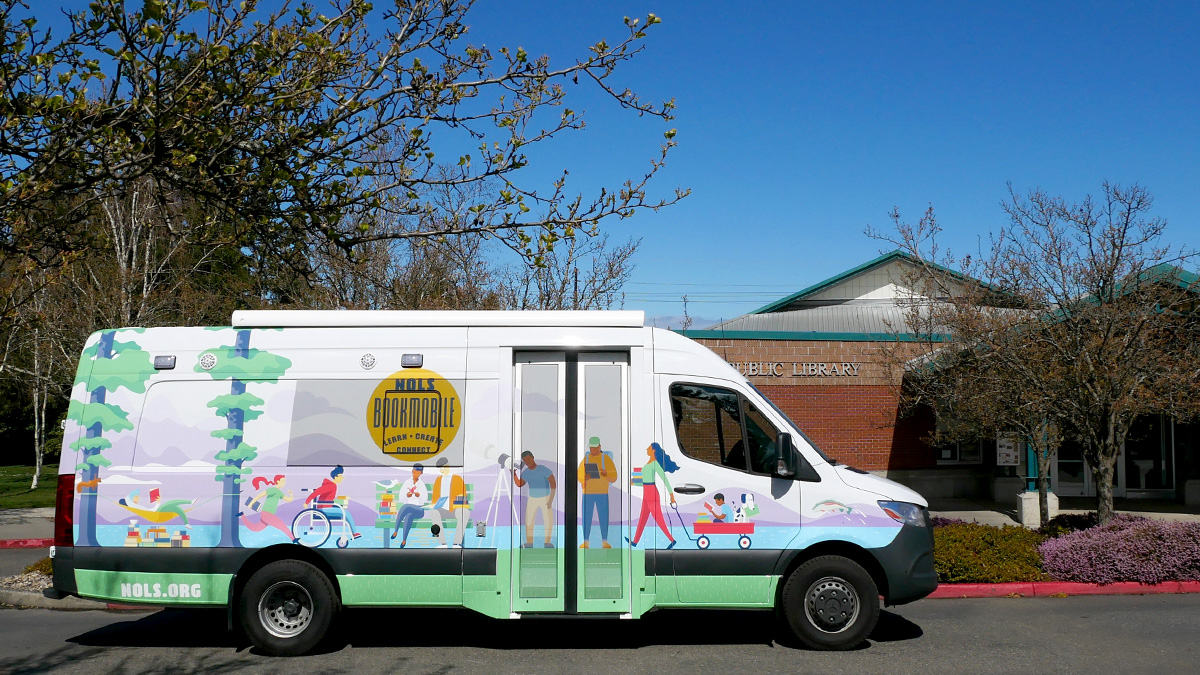 Empowering Communities with Books and Programs
With four branches across Clallam County, the North Olympic Library System (NOLS) plays a vital role in promoting literacy, fostering education, and providing community spaces for people of all ages and backgrounds. In 2022, NOLS branches were visited over 250,000 times and nearly 1 million items were checked out. Like many libraries, NOLS has expanded their role beyond book-lending to offer innovative programs that empower, educate, and bring people together.

Beyond Books
Books are still the heart of every library, and digital services provide even greater access to them. Through the online library portal, you can see what books, DVDs, or CDs are available, reserve them at your local branch, or join a waiting list. You can also check out eBooks for direct delivery to your mobile device or e-reader. Registering for a library card online gives you immediate access to digital content including movies, music, and audiobooks.
In addition to books and media, NOLS provides reference services, public computers, access to Wi-Fi, printing, community meeting rooms, delivery services, accessibility features, tax information, and more.
"Whether you need to apply for a job, check your email, attend a class, or borrow a movie, there is something for everyone," noted Glaude. "The library is truly designed for people from all walks of life."
For those who can't make it into a branch, NOLS has an Outreach Delivery Service designed for Clallam County residents with significant barriers to using a library location due to age, disability, injury, or illness. The Library will deliver requested books and other library materials once a month and pick up any materials to be returned at the same time.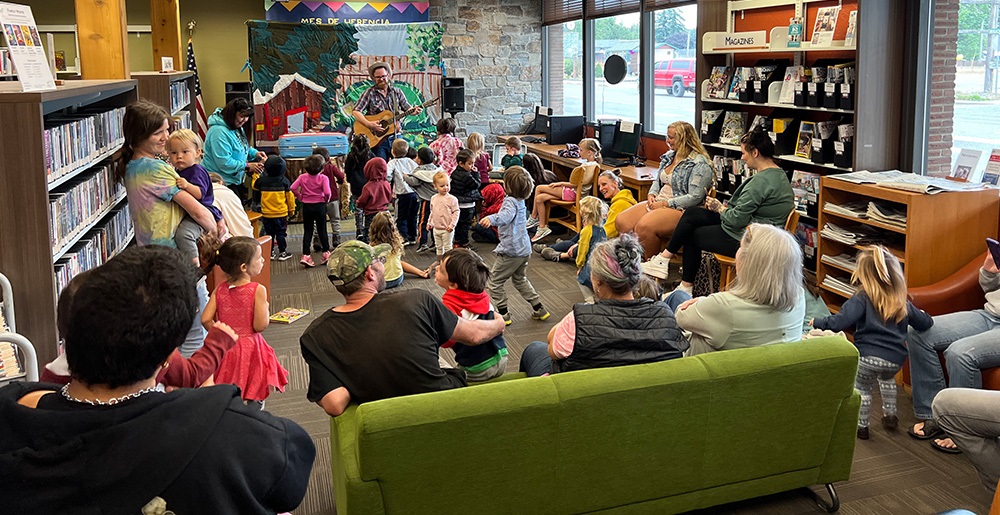 Red Yarn preforms in Summer Program at NOLS Forks Library.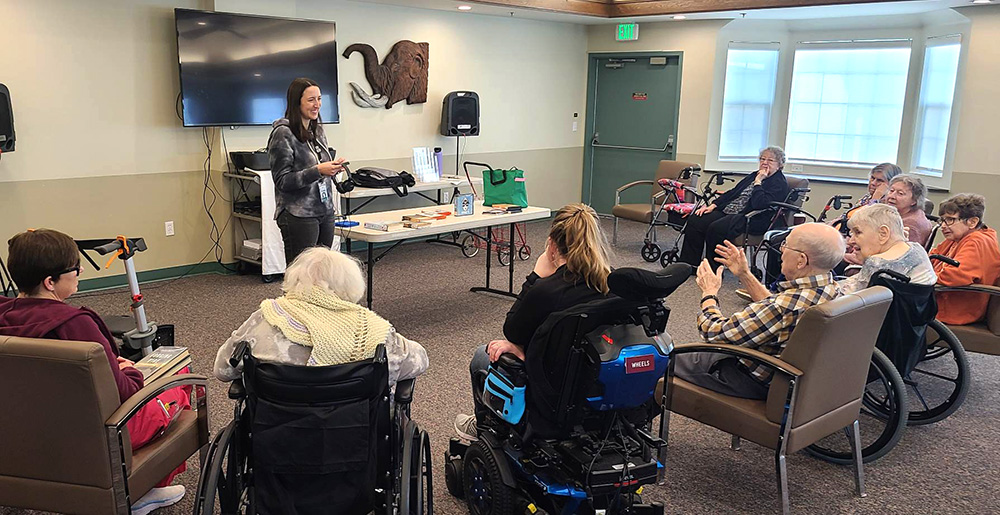 Library Outreach Day at Sherwood Assisted Living.
Summer Programs
NOLS hosts events and participates in community festivals and gatherings, with over 400 programs offered in 2022. Throughout the summer, The Library offers both early literacy and lifelong learning opportunities. Kid-focused initiatives, such as story times, interactive workshops, and parent-child activities, engage children from an early age and instill a love for reading. For adults, NOLS offers computer literacy programs, creative seminars, and free educational resources to acquire new skills and explore their interests.
Some of the library's programs this summer include:
Return of the Bookmobile
After an absence of four decades, NOLS is bringing back the beloved Bookmobile. The original library bookmobile service in Clallam County began in 1949. The service helps increase library awareness and reach a larger audience by visiting more remote areas and establishing community partnerships.
Along with newly scheduled routes this fall, the Bookmobile will be joining the First Fed Centennial Celebration on September 3 at Field Arts & Events Hall. Attendees will be able to sign up for library cards, check out materials, learn more about library services, and participate in activities at the event.
"We're excited to feature our new Bookmobile at First Fed's 100th anniversary celebration," said Noah Glaude, executive director of NOLS. "We have had a great experience banking with First Fed over the years because of their personal service and ease to work with."
Expanding in Sequim
NOLS is currently working to expand and renovate the Sequim Branch Library. At nearly 10,000 square feet when complete, the remodled building will include ADA-accessible bathrooms, a fire-sprinkler system, increased space for collections, new study and conference rooms, and more room for educational, cultural, and civic events.
In addition to critical infrastructure upgrades, the Sequim Library renovations will significantly improve sustainability. NOLS is currently asking for community support to help complete the Sequim expansion project.
Community Centric
The North Olympic Library System serves as a community anchor, providing gathering places for individuals and families across Clallam County. Their collaborative spirit is evident through their many partnerships with local schools, organizations, and businesses. NOLS stands as a shining example of a community-driven institution dedicated to empowering individuals and encouraging a love for learning. Connect with NOLS at their locations in Port Angeles, Clallam Bay, Sequim, or Forks, or the bookmobile van.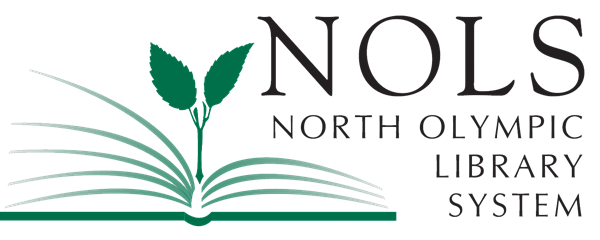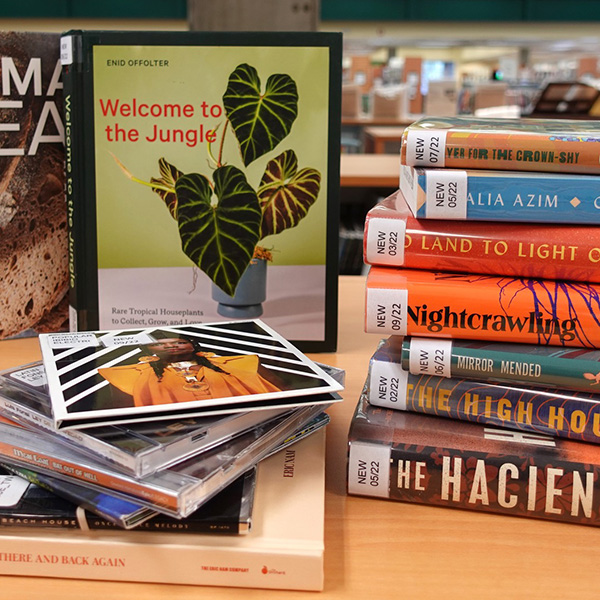 Clallam County, WA
Founded in 1973
Government, Non-Profit
NOLS.org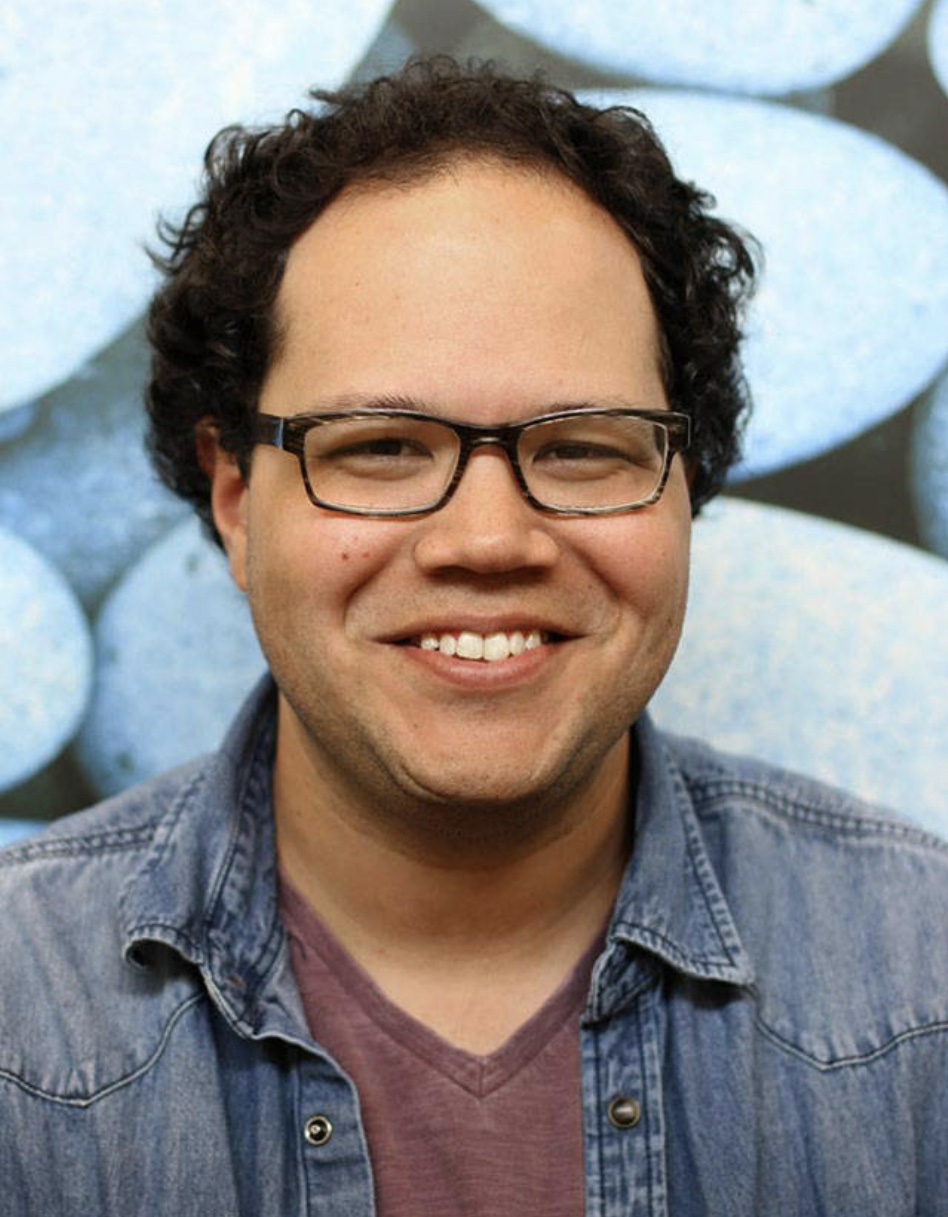 Noah Glaude
Executive Director at the North Olympic Library System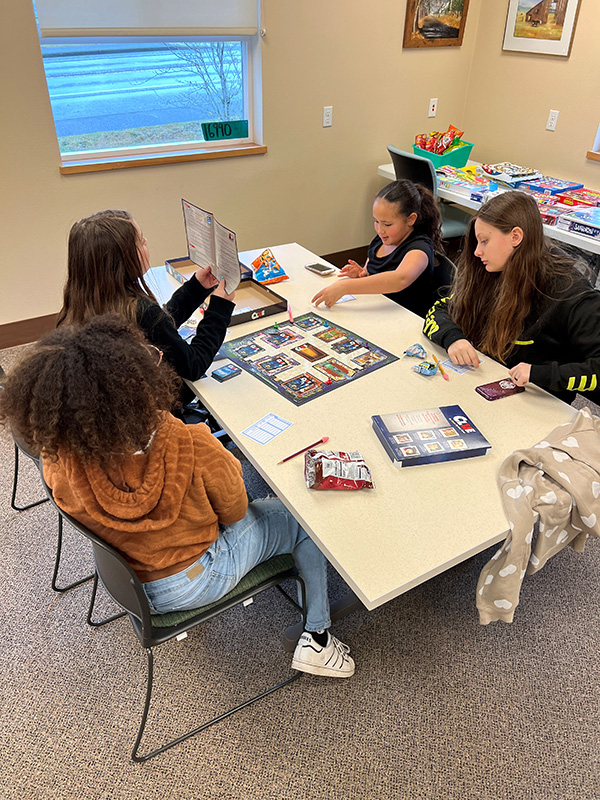 Teen game lounge at NOLS Clallam Bay branch.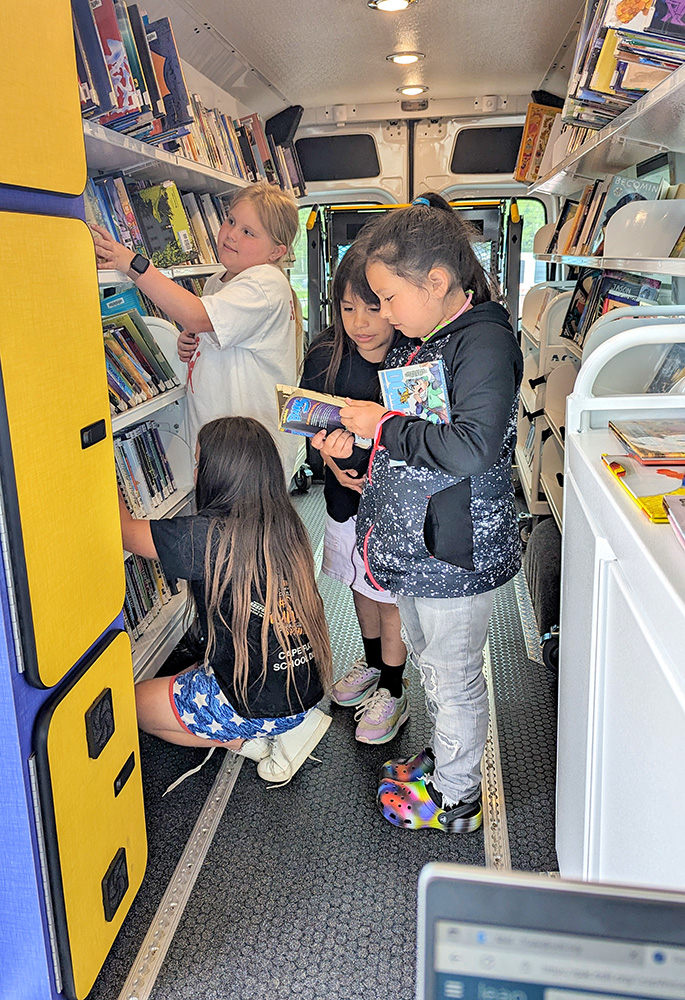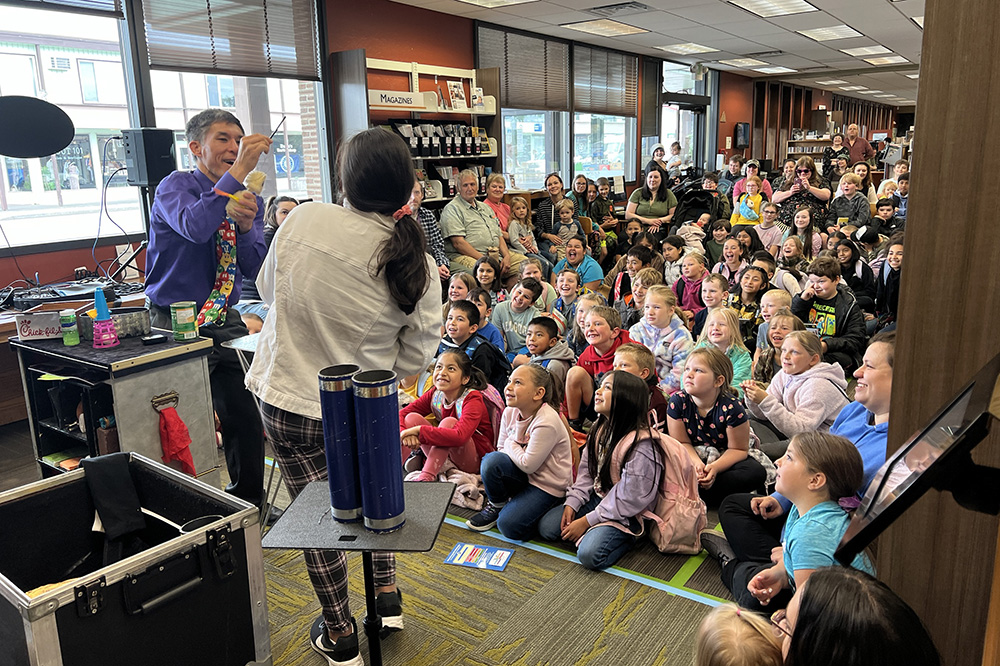 Jeff Evans preforms at NOLS Forks branch.