Community Spotlight: Bellingham Food Bank
Bellingham Food Bank Serves Community
A warm meal is a basic need that not everyone can take for granted. In Whatcom County over 28,000 people are food insecure, including nearly 1 in every 5 children. Food insecurity is defined as the lack of consistent access to enough food for every person in a household.
Bellingham Food Bank, located on Ellis Street, has 50 years of experience combating hunger in the Bellingham area by serving quality foods, effectively networking, and standing up against racism. To help address local food insecurity, the Bellingham Food Bank serves up to 5,000 households a week though their free grocery program, drive through, and home delivery service. Last year they provided over 89,000 household visits and distributed over 117,000 food boxes. Their mission is to address not just the immediate needs of hunger in the community, but also the root causes of it.
Community-Driven
The Bellingham Food Bank relies on support from their donors, volunteers, and partners to sustain their programs and outreach. In 2022, they received over 20,500 volunteer hours and 80% of their funding from community members. This support has helped them grow substantially over the last few years, with their numbers more than doubling in 2022 and growing an additional 30% in 2023.
"With demand continuing to rise, we've doubled our hours of operation to create greater access," said Stephanie Sission, Communications & Outreach Coordinator for the Bellingham Food Bank. "We are grateful for the support that allows us to offer healthier and more culturally relevant food and have enough staff to maintain a trusted and safe environment for anyone who uses our services."
For those who use the drive through or home delivery service rather than visiting the market, the food bank offers a choice of specialized food boxes, including Latin American, gluten-free, and vegan.
Much of the fresh produce the food bank offers is purchased from small Whatcom farms, which helps create stability and support for local farmers. Volunteers also glean, or pick, surplus produce from farms and gardens in the region, resulting in over 82,000 pounds of produce for the food bank last year.
In addition to their core services, the Bellingham Food Bank serves as a distribution center that collects and sends several million pounds of food every year to additional food banks in Whatcom County.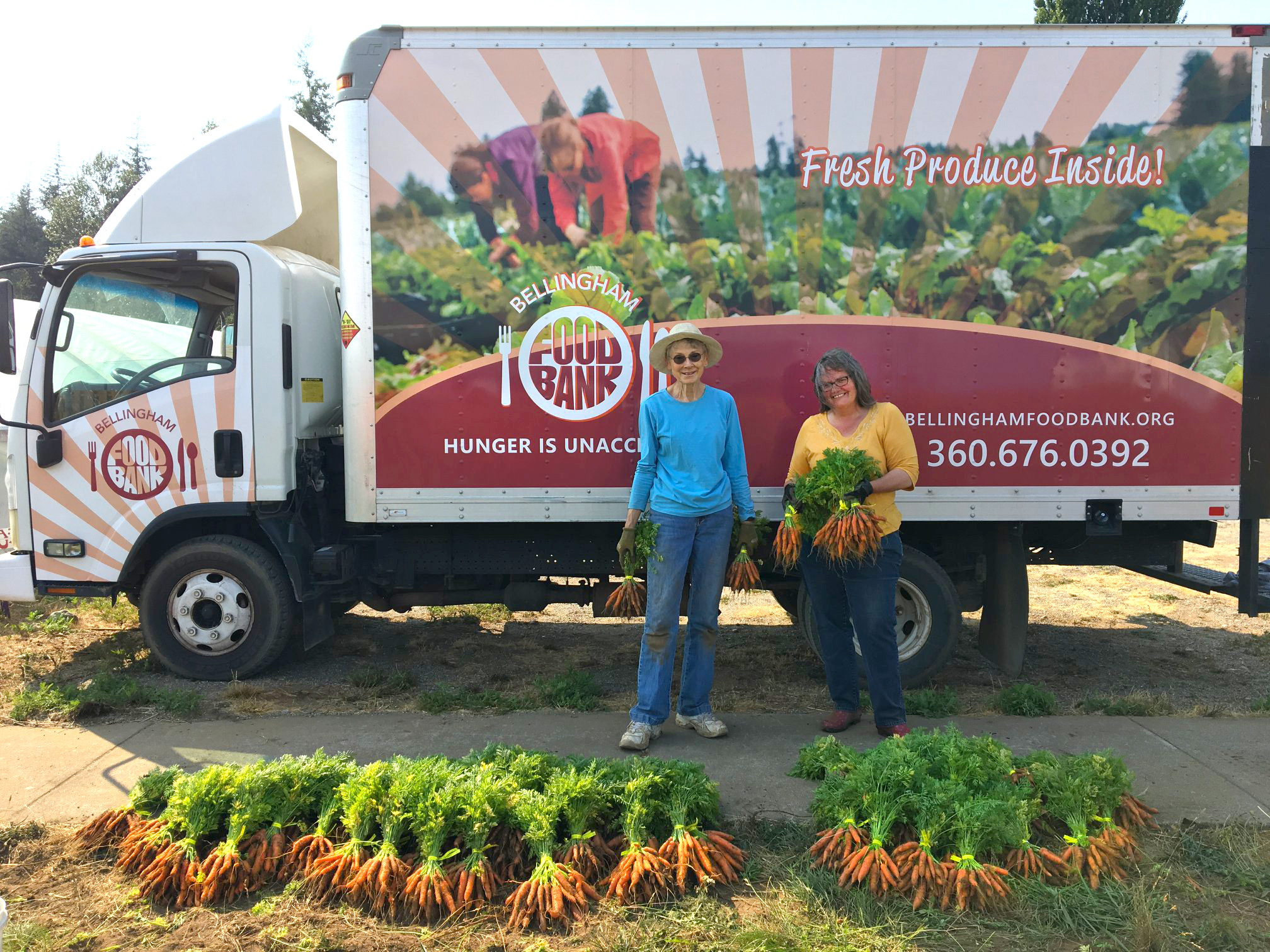 Fresh carrots picked up for the Bellingham Food Bank.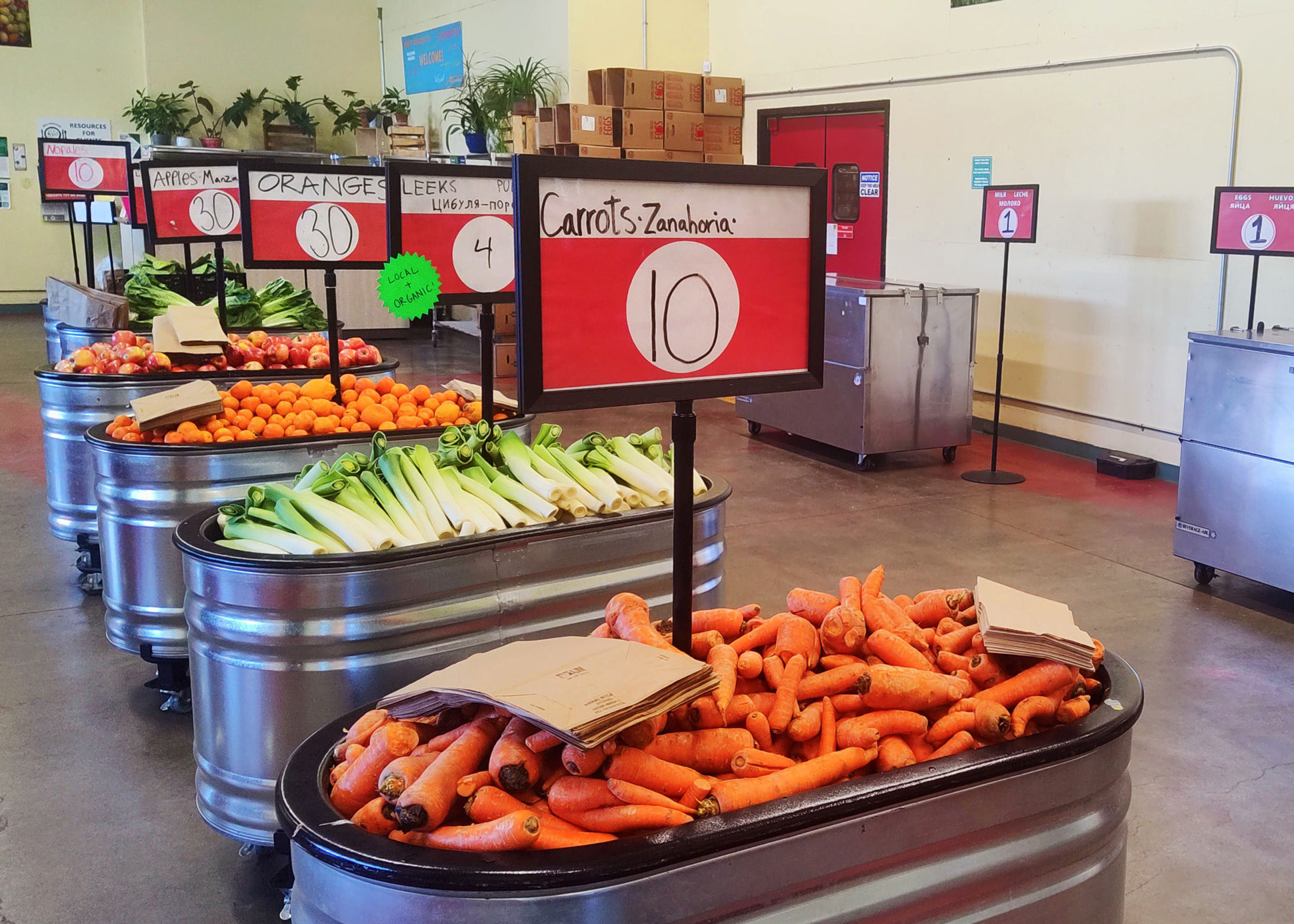 Fresh Produce at the Bellingham Food Bank market.
Partnering with First Fed
It was a natural collaboration for Bellingham Food Bank to partner with First Fed, a trusted community bank with 100 years in the PNW. First Fed has a long history of outreach and support for local organizations, including the holiday match campaign for donations to the Bellingham Food Bank.
"We couldn't do what we do without community-based funding," said Sisson. "The donation match from First Fed is one of the most effective and efficient ways to help our community in need. We really appreciate their support."
"Our Chief Banking Officer Chris Neros is a longtime supporter of the Bellingham Food Bank," said Ranson. "It was his idea to set up a donation match in Whatcom. We are excited to support their mission."
First Fed is matching donations made to the Bellingham Food Bank up to a combined total of $5,000. Donations must be made at one of our Bellingham branches by the end of the year so that they can be tracked for the match.
"This holiday season, you can double your donation to the Bellingham Food Bank in our First Fed Barkley or Fairhaven branches," said Ranson. "We are accepting cash or check donations payable to the Bellingham Food Bank and whatever is deposited in the food bank's account through December 30 will be matched up to $5000."
Anyone interested can drop by the branches to make a direct deposit to the food bank's account. "We encourage everyone to give what they can," added Ranson.
Donations to the Bellingham Food Bank can be made by cash, check, or account transfer in one of our Bellingham branches by close of business on December 30, 2023. Or if you have a First Fed account you can donate by calling Customer Service at 800-800-1577.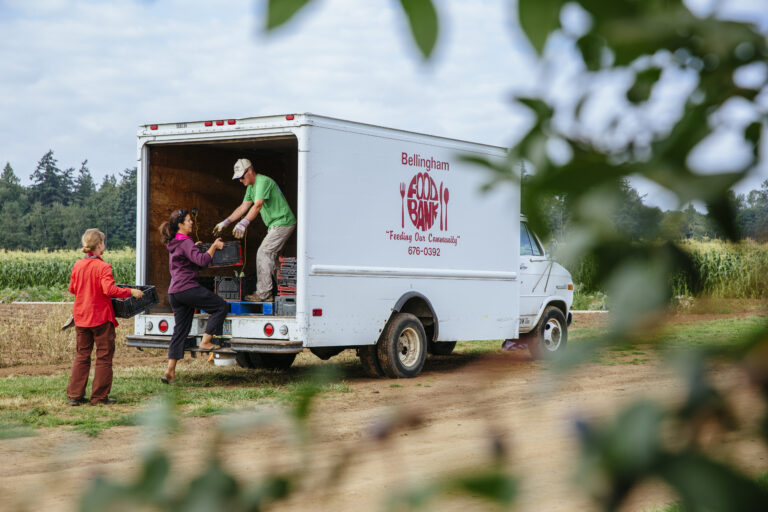 Produce from local farms for the Bellingham Food Bank.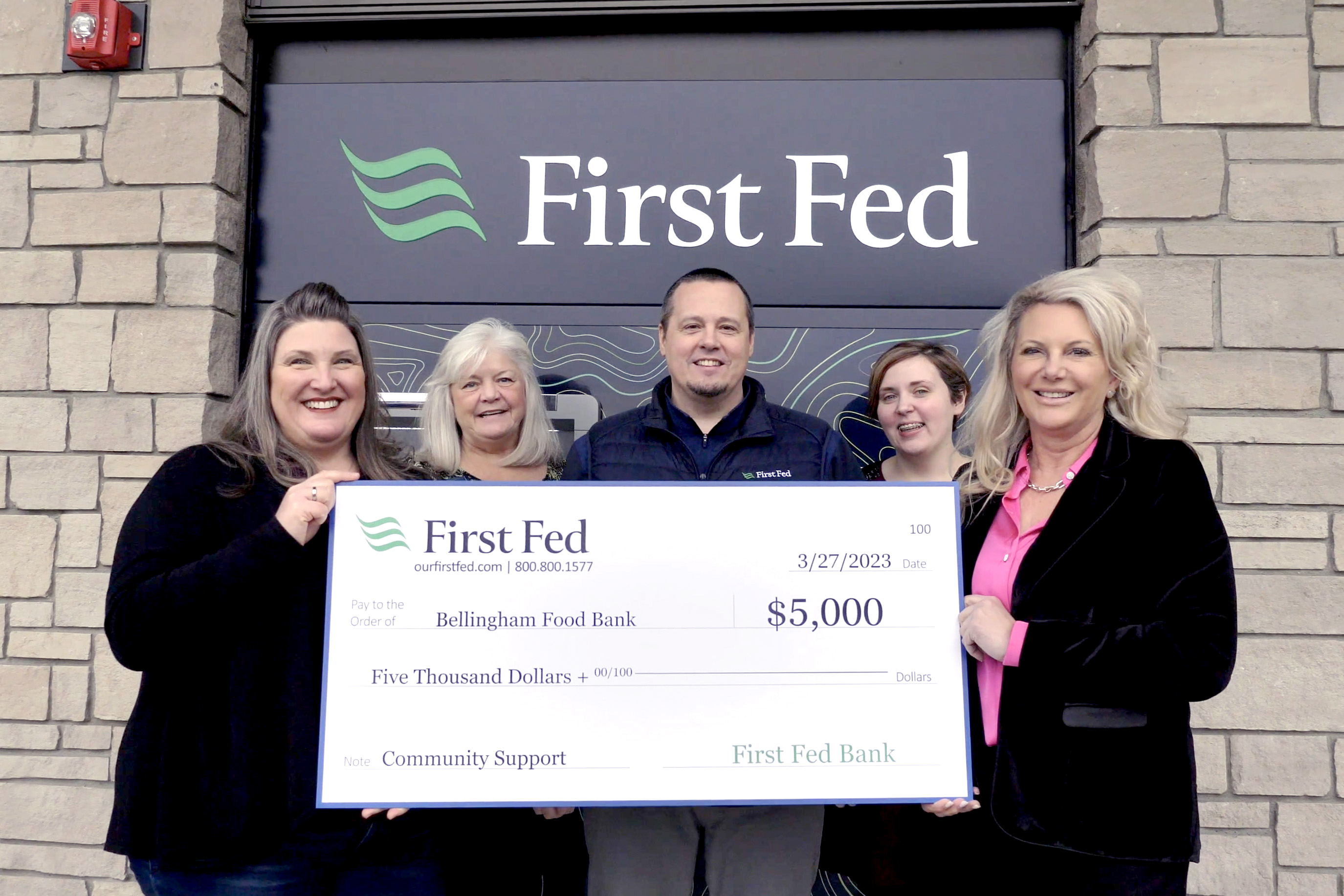 Crystal Marvin, Jennifer Barnhart, Chris Neros, Jessica Haugen, and Julie Ranson of First Fed.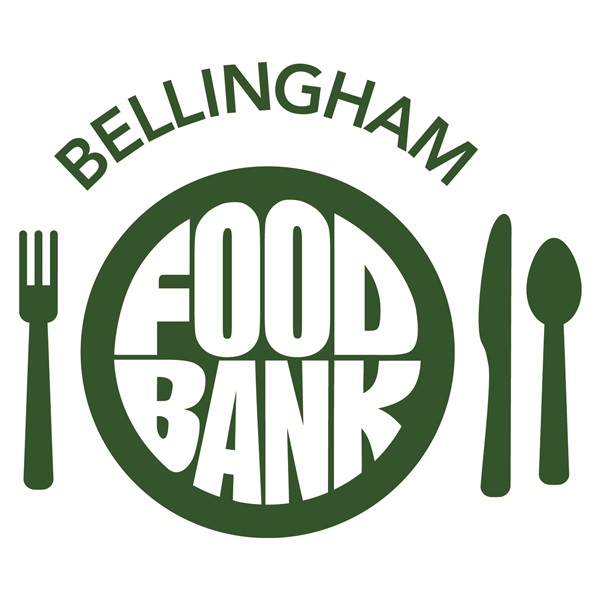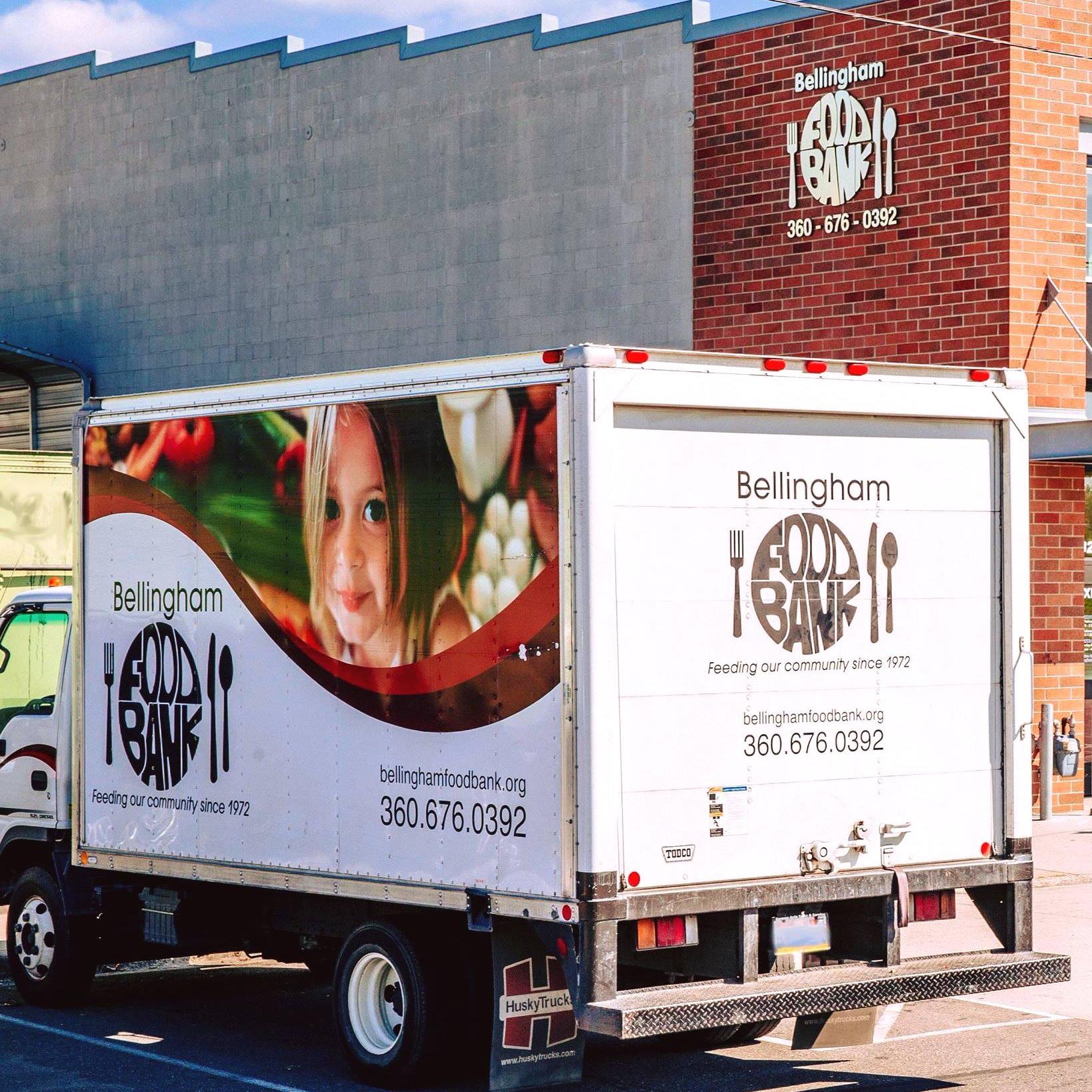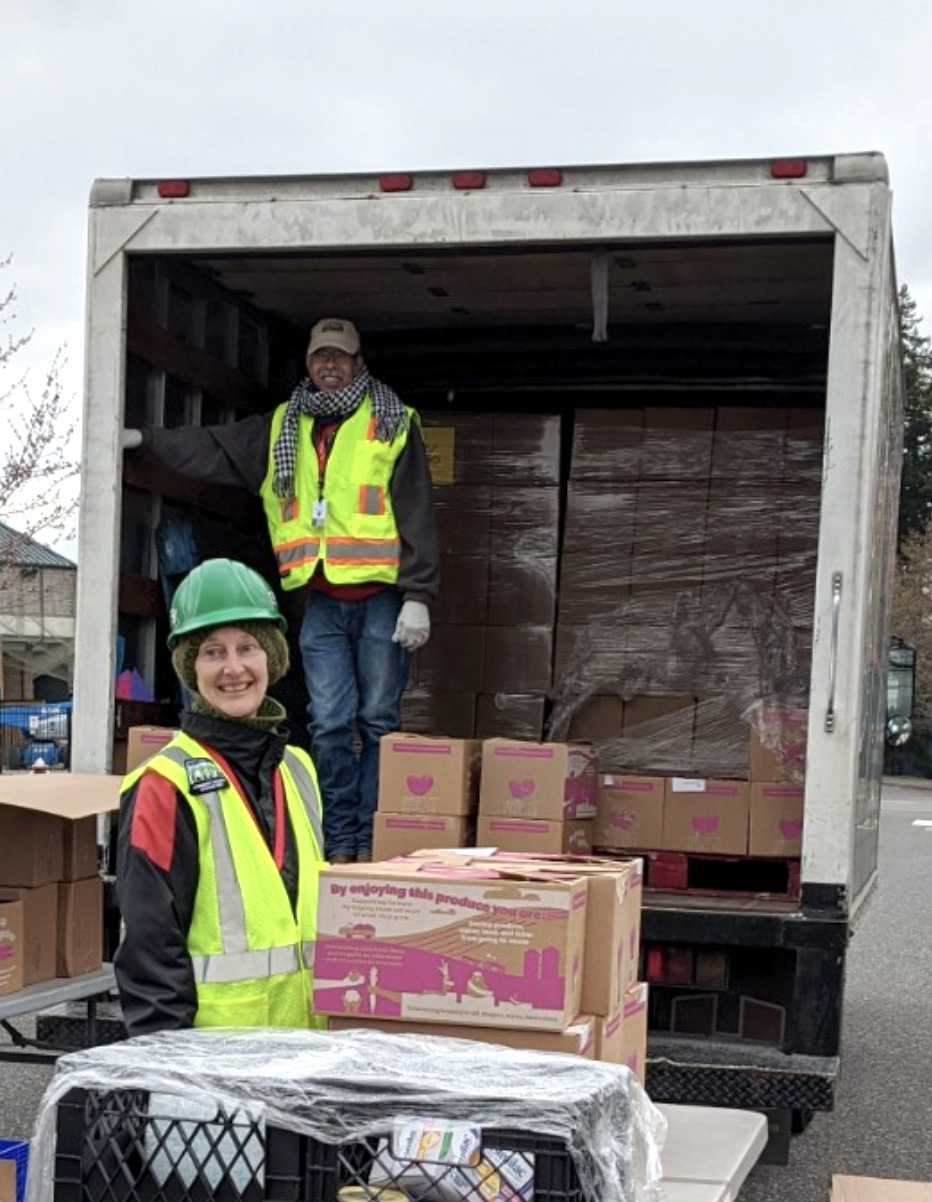 Bellingham Food Bank Volunteers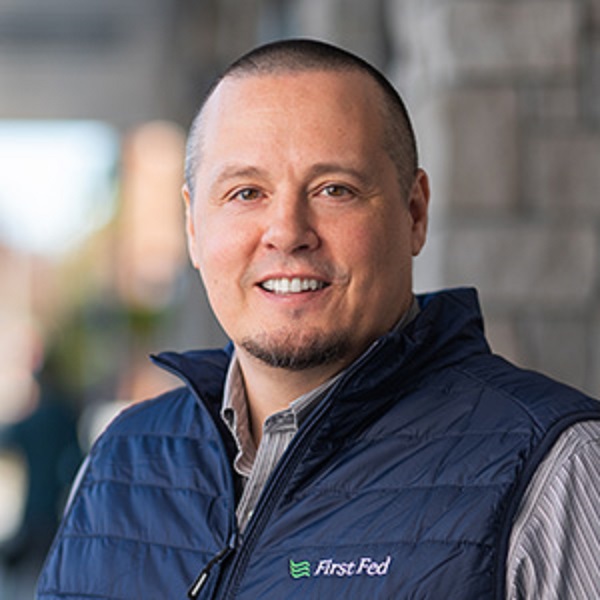 Christopher Neros
Chief Banking Officer