Community Spotlight: Kurt Grinnell Aquaculture Scholarship Foundation
Supporting the Kurt Grinnell Aquaculture Scholarship Foundation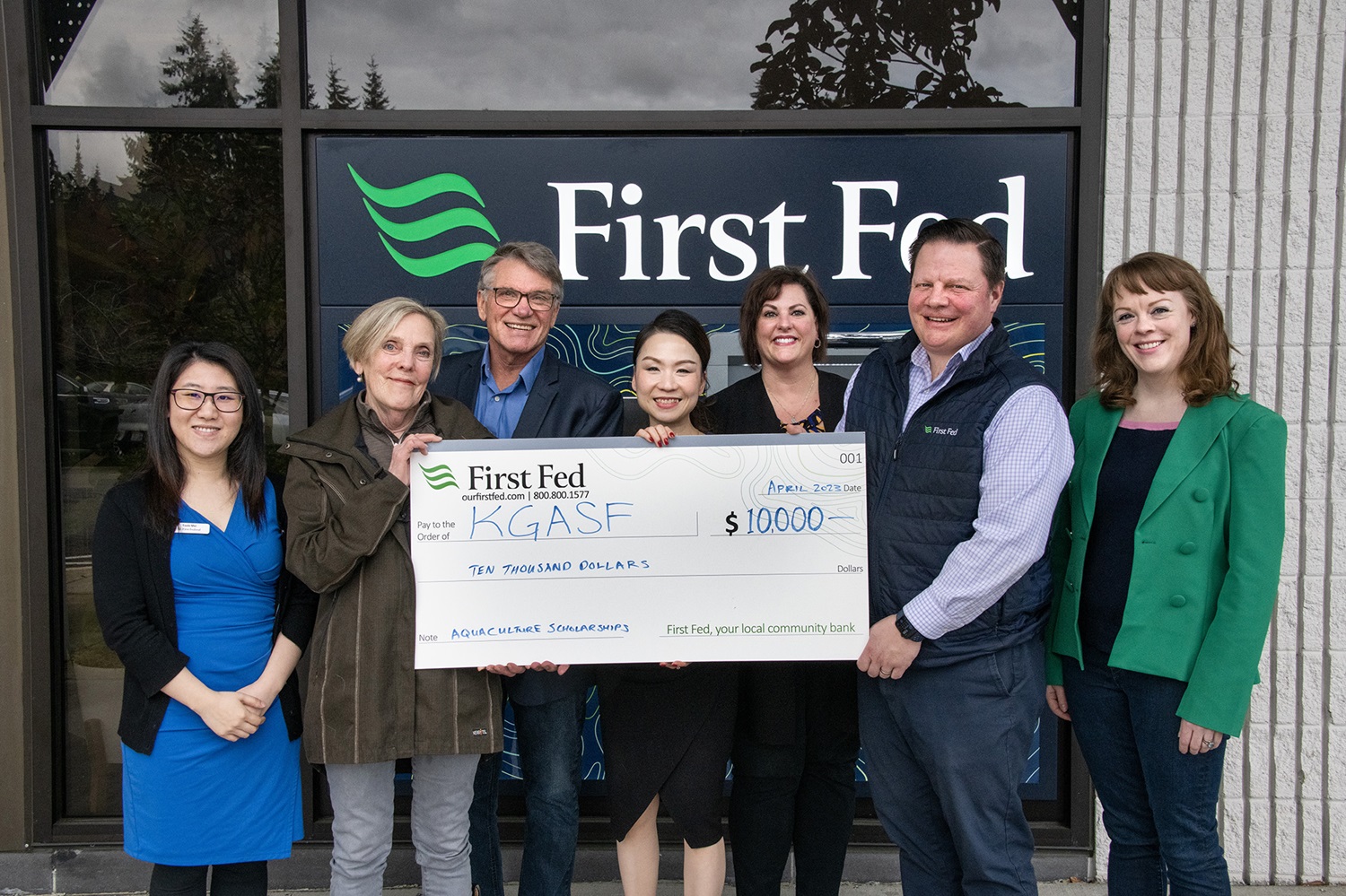 The Kurt Grinnell Aquaculture Scholarship Foundation (KGASF) provides scholarships to Indigenous students pursuing degrees in aquaculture and related fields. It was formed to honor and continue the legacy of the late Kurt Grinnell, a beloved member of the Jamestown S'Klallam Tribe and driving force for local aquaculture industry.
"We wanted to do something positive with our grief to honor Kurt," explained KGASF Board Member John Dentler. Dentler was a long-time friend and business partner of Grinnell, as well as a fellow board member of the Northwest Aquaculture Alliance. "Kurt recognized that sustainable aquaculture represented the best way his Tribe could make good on federal treaty rights and promote tribal self-governance. The Foundation creates opportunities for future generations to continue and build upon his work.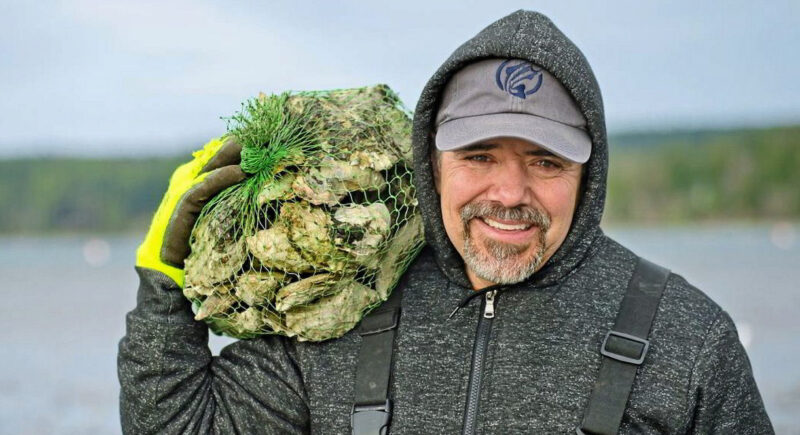 Kurt Grinnell, whose legacy was the inspiration behind KGASF.
Aquaculture is the farming of fish, shellfish, and other aquatic animals and plants, to help produce more seafood in a sustainable way. Not only does the aquaculture industry create jobs and generate revenue, but it also helps address food security issues.
Because aquaculture is rooted in the cultural traditions of many local Native American communities, it's important to support young tribal members interested in the field. The Foundation focuses on Native American, Alaska Native, and Canadian First Nations students who want to continue Grinnell's legacy through careers in aquaculture, and other closely related fields such as fisheries and marine science.
In support of this mission, First Fed has donated $10,000 to KGASF in 2023. In addition to this year's gift, First Fed has pledged $25,000 over the next five years in even amounts.
"We were really impressed by the responsiveness and commitment from the team at First Fed," said Jeanne McKnight, board member of KGASF and Executive Director of the Northwest Aquaculture Alliance, where Kurt Grinnell served as Vice President of the board of directors. "First Fed is KGASF's bank because their generosity funding local organizations and non-profits makes a huge impact."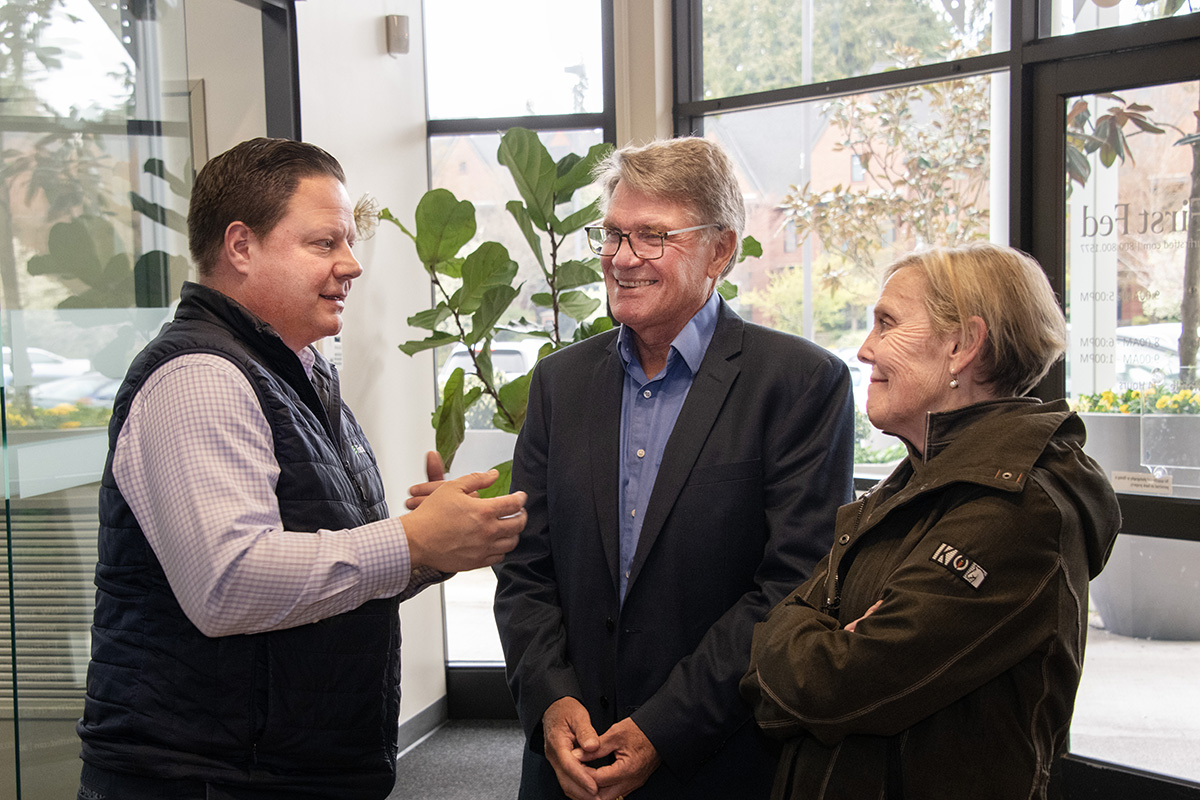 Matt Deines, John Dentler, and Jeanne McKnight discuss plans for KGASF at a local First Fed branch.
First Fed CEO Matt Deines hopes the donation will convey to the Grinnell family the depth of respect the community still has for Kurt Grinnell and his vision. Deines also recently announced that he is joining the board of KGASF.
"I was inspired by Kurt Grinnell's legacy and the KGASF mission to empower Indigenous communities by building knowledge and skills," said Deines. "It is an honor to be part of this effort to bring sustainable aquaculture production to the Olympic Peninsula."
"Kurt touched so many lives through his focus on our local community, and we're happy to be working with a bank that shares those values," added Dentler. "We are also thrilled to welcome Matt to the KGASF Board. His experience and passion will be invaluable to our mission."
KGASF plans to continue growing their endowment to support more aquaculture students in need of scholarships. All donor funds go toward student support, not salaries or overhead. To learn more about the foundation visit their website at:
kurtgrinnellscholarship.org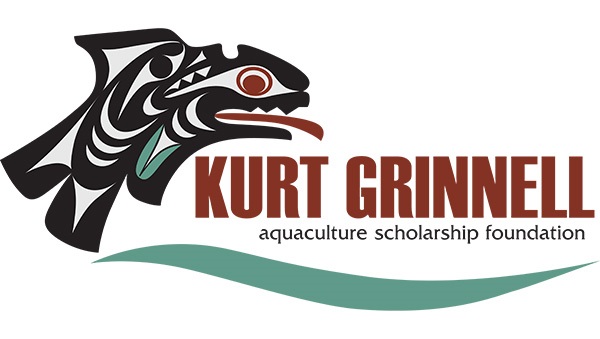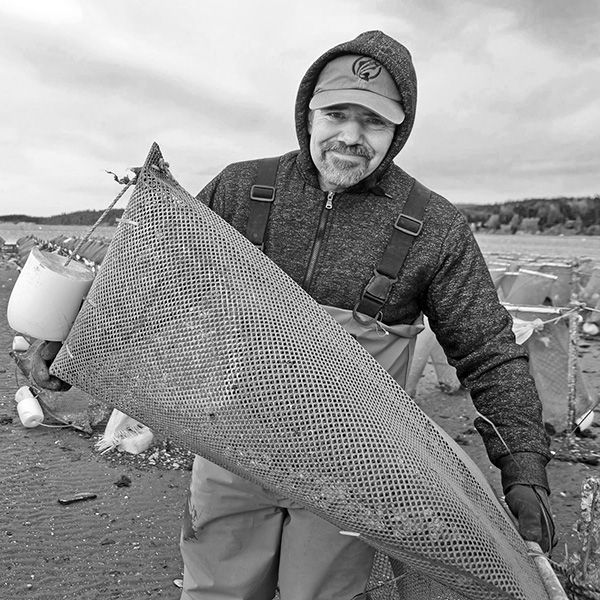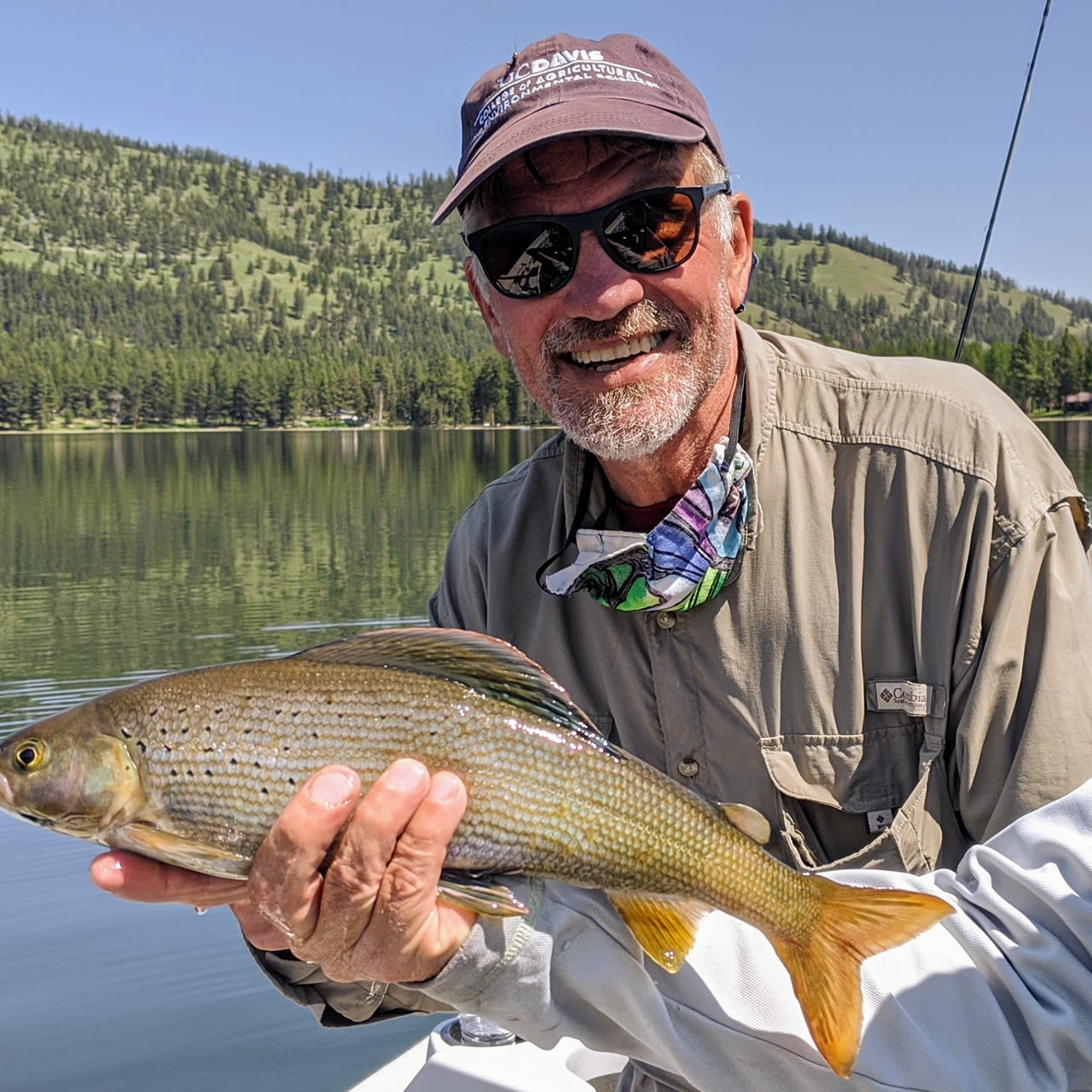 John Dentler
Board Member of KGASF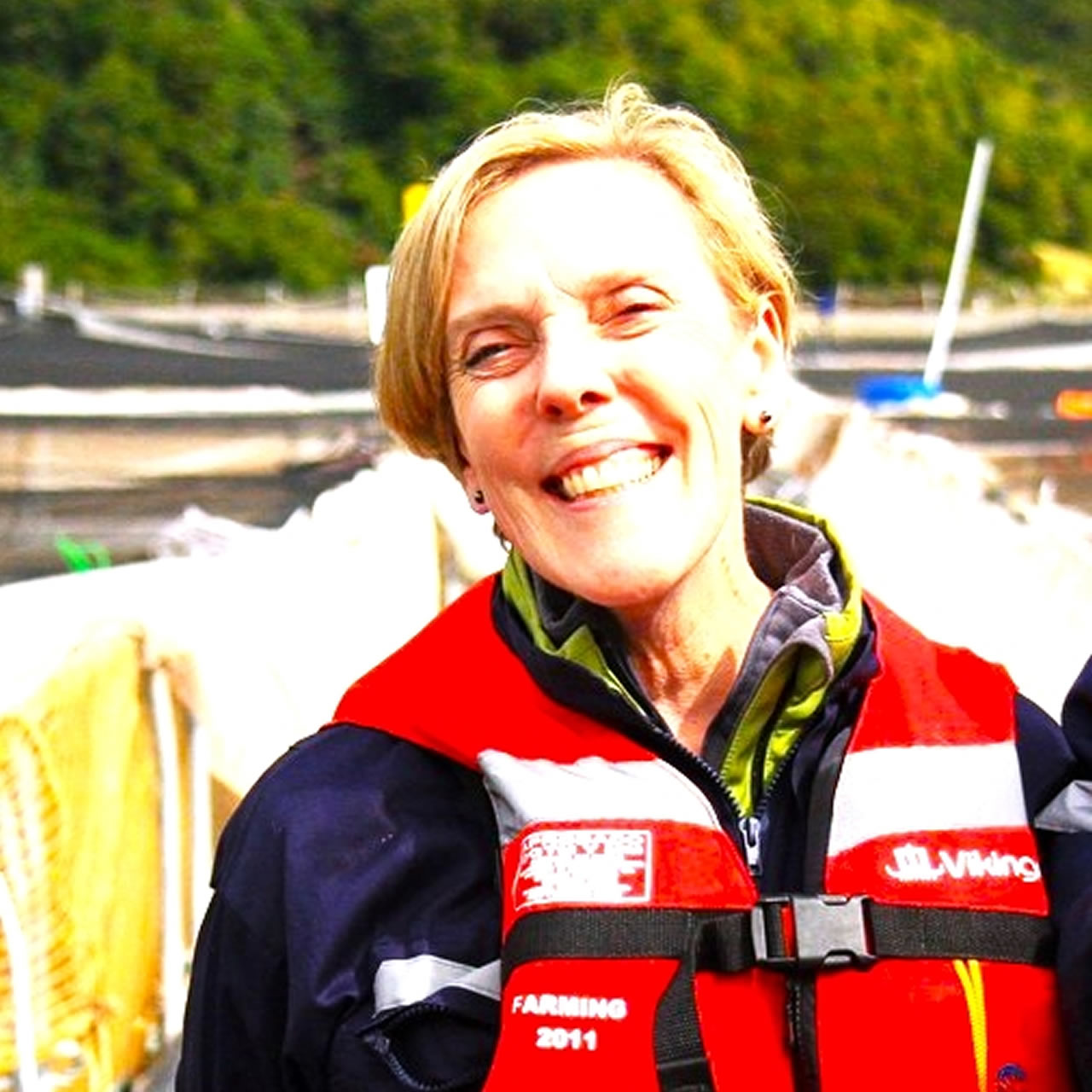 Jeanne McKnight, Ph.D.
Board Member of KGASF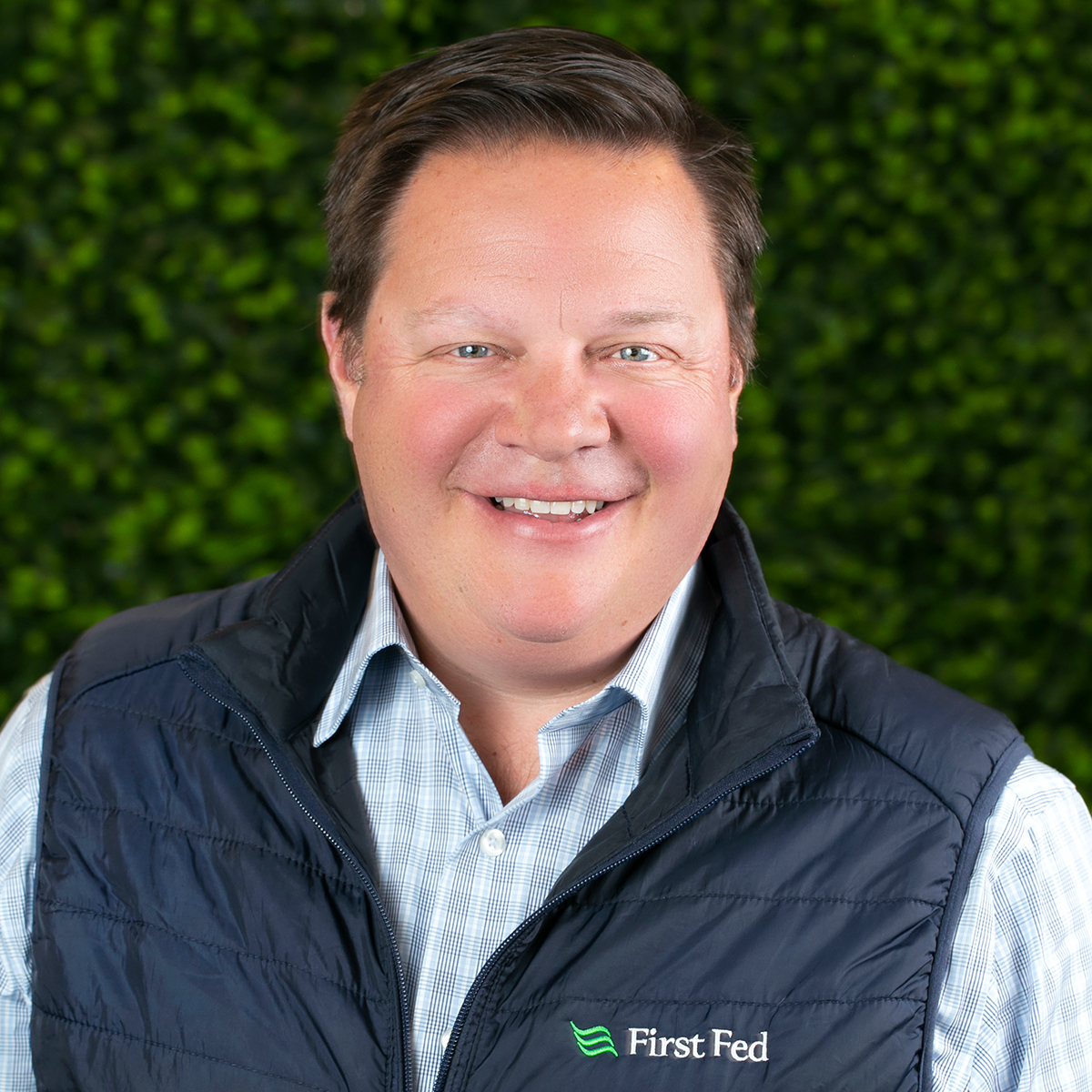 Matt Deines
President and CEO