Business Spotlight: Landon Fisheries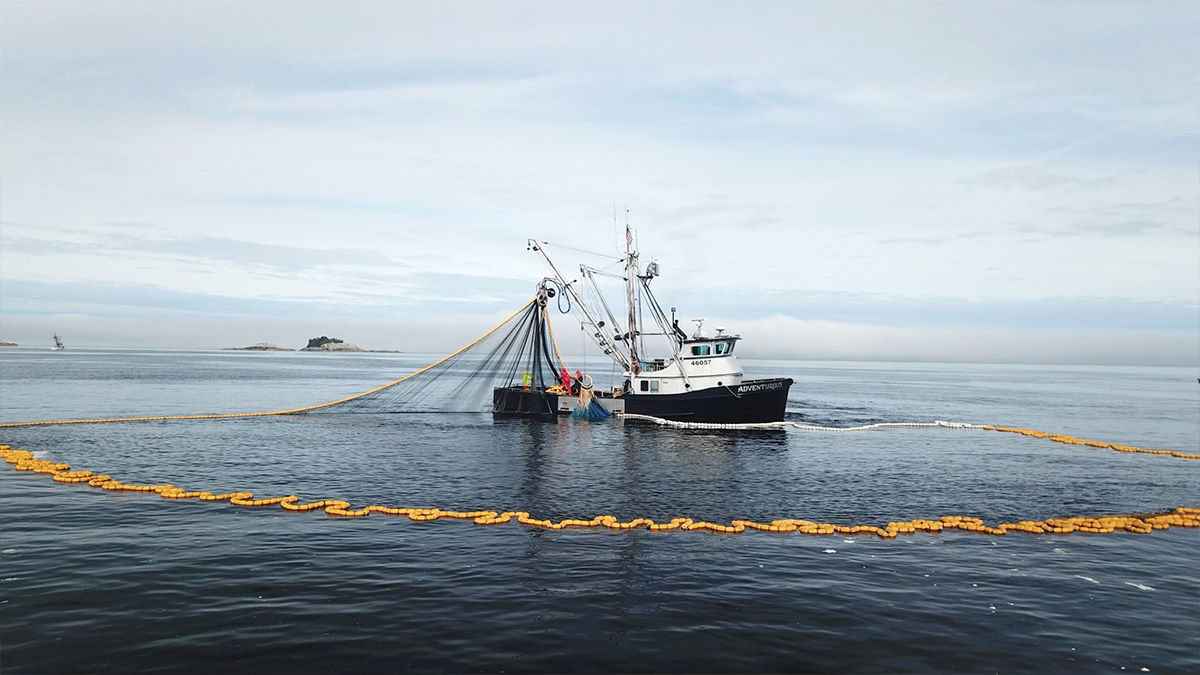 The Adventurous Life of a Fisherman
With crabbing season just around the corner, the five-person crew of the fishing vessel Adventurous is about to embark. Led by owner and captain Shon Landon, they face brutally long days prepping and converting the ship from its role as a salmon seiner for the summer season to an efficient crabber for the winter. There is both anticipation and excitement at the start of a new season; a successful haul involves planning, reviewing data, strategic decision-making, skilled teamwork, and a splash of luck. In a word, it is truly adventurous.
While Landon does not hail from generations of fishermen, he still came into the industry at a young age, taking on his first job on a troller at just 12 years old. His family had moved up to Alaska after his father took a job in the logging industry. When Landon later got a job seine fishing on another vessel, he knew he had found his true passion.
Purse seine fishing is a method that drops a long wall of netting in a large circle around a concentrated area of fish, then "purses" or cinches the bottom of the net closed so the fish can't escape. Then the fishing vessel can lift the net out of the water and bring in their captured fish. Trollers, on the other hand, drag fishing lines with multiple hooks behind them across the ocean floor.
"I love the fast-paced nature of seining," said Landon. "With seine fishing you catch more product, and weather conditions can be more intense. It's an exciting and demanding job, but also offers the incredible beauty of being out on the water in the Pacific Northwest."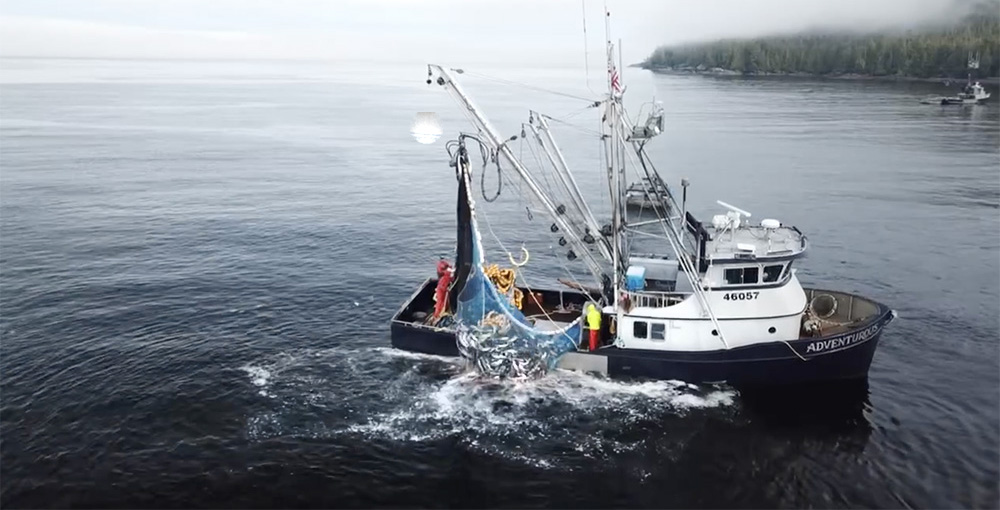 Seine fishing for Salmon with the crew of the Adventurous.
Over the years Landon worked on seiners along the west coast from Alaska all the way down to the Mexican border, with different catch including salmon, squid, herring, and anchovies. After working 25 years in the industry, Landon was ready to captain his own fishing vessel. He leased a ship for two years, before purchasing the 58-foot Adventurous in 2016.

"Finding the right vessel is difficult, and you often have to move quickly," said Landon. "That's why it's so important to have a strong relationship with your banker. Scott at First Fed has been an incredible partner to discuss business solutions with as the fish markets rapidly evolve."
"It's a pleasure partnering with Shon Landon and his fishing business," said Scott Montgomery, Maritime Manager for Commercial Banking at First Fed. "Shon and his crew are top performers in the Pacific Northwest. We look forward to supporting his business and future growth initiatives."
Landon's first focus with his new boat was seining for salmon along southeast Alaska, an enterprise that sends the crew out on the water from June through September as they follow the areas open for fishing on any given day.
"Conservation of our fishing areas is really important," noted Landon. "Everywhere our ship goes and everything we catch is recorded. This data helps protect fishing grounds and so the fish keep coming back."
In addition to the ship's data, when the fish reach the processing plants, they are measured and examined so government Fish and Wildlife departments can use the data to regulate fishing areas. Rivers are also monitored by planes and boats to check that there are healthy amounts of fish making it upstream as well as for environmental conditions like oxygen levels in the water.
"I've seen a lot of indications of a healthier ocean recently," said Landon. "Warm water currents, jellyfish returning, and a banner year for fish off of Alaska have all been very encouraging."
Faced with the off-season from seining, Landon converted the Adventurous to function as a crabber, so he could fish for crabs off the coasts of Washington and Oregon. Compared to seining, crabbing is a short season that requires more strategy and quick adaptation based on conditions.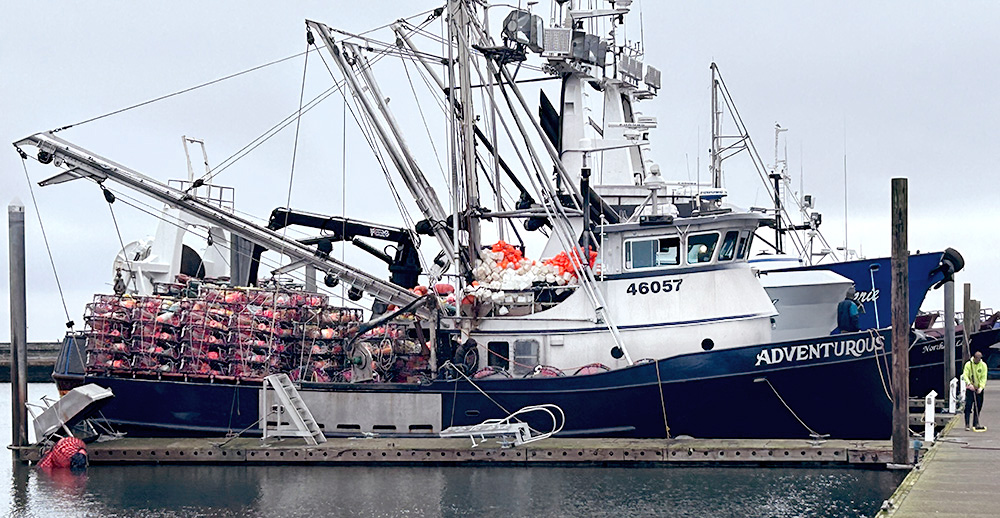 The Adventurous with crab pots, getting ready for crabbing season.

"Crabbing is like playing chess, you need to make the right moves at the right time," explained Landon. "You keep track of the ocean floor, the weather, and other vessels to find patterns so you can get to the right spot. But you also may need to adjust quickly, so where and when you change positions is very strategic."
As with seining, Landon records the number of pots, or traps, he lays in any area when crab fishing, so the data helps protect the area and conserve future fishing grounds. Soon, fishing boats will have a tracking system so there will be better real-time data during fishing seasons.
Because the length of fishing boats is restricted if you are fishing in certain areas, a wider vessel can be beneficial, especially to increase the amount of crab pots the ship can carry. In addition to the expense of purchasing a ship, fisherman also have to consider the cost of fishing permits, which can also run several hundred thousand dollars. Most fisherman will require financing as they start or grow their business.
"I transferred my business accounts to First Fed because of their team," added Landon. "Everyone has been so responsive and knowledgeable, which is a refreshing change. It's a real benefit to pick up the phone and be able to talk to Scott about business ideas and opportunities."
Landon may consider upgrading to a wider ship in the future, but this season the Adventurous is still his trusty companion. As they sail out from the Seattle port to start their next fishing season, Landon will be contributing to one of the economic cornerstones of Washington state, its bustling maritime industry.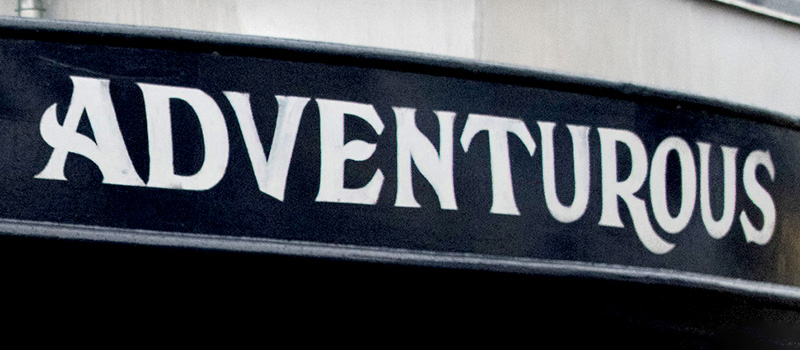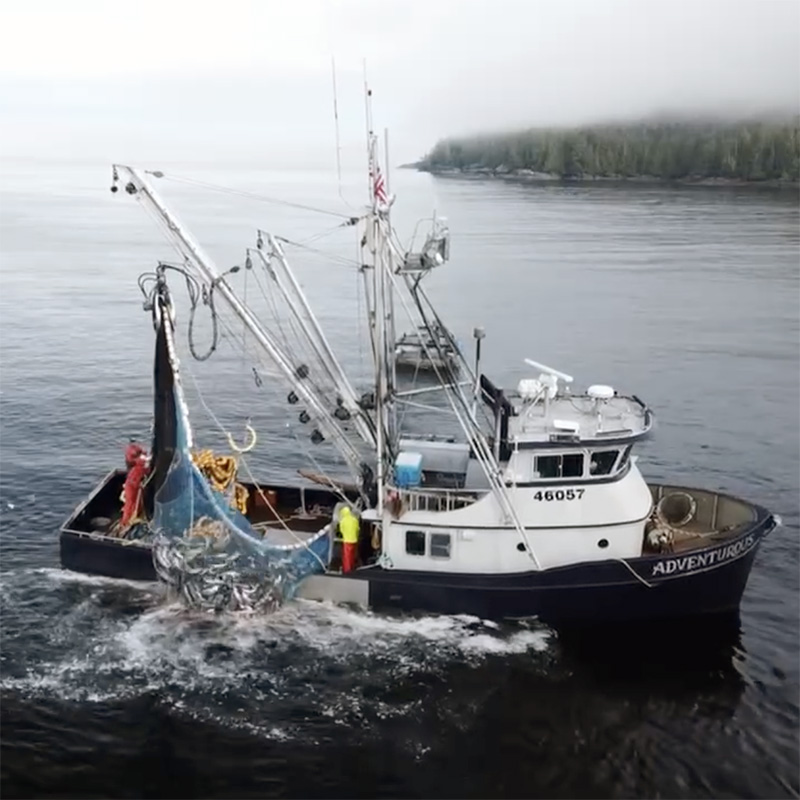 Landon Fisheries
Pacific Northwest
Founded in 2014
Employees: 4
Commercial Fishing

Shon Landon
Captain and Owner
Landon Fisheries, LLC
Scott Montgomery with the Adventurous at port in Seattle, WA.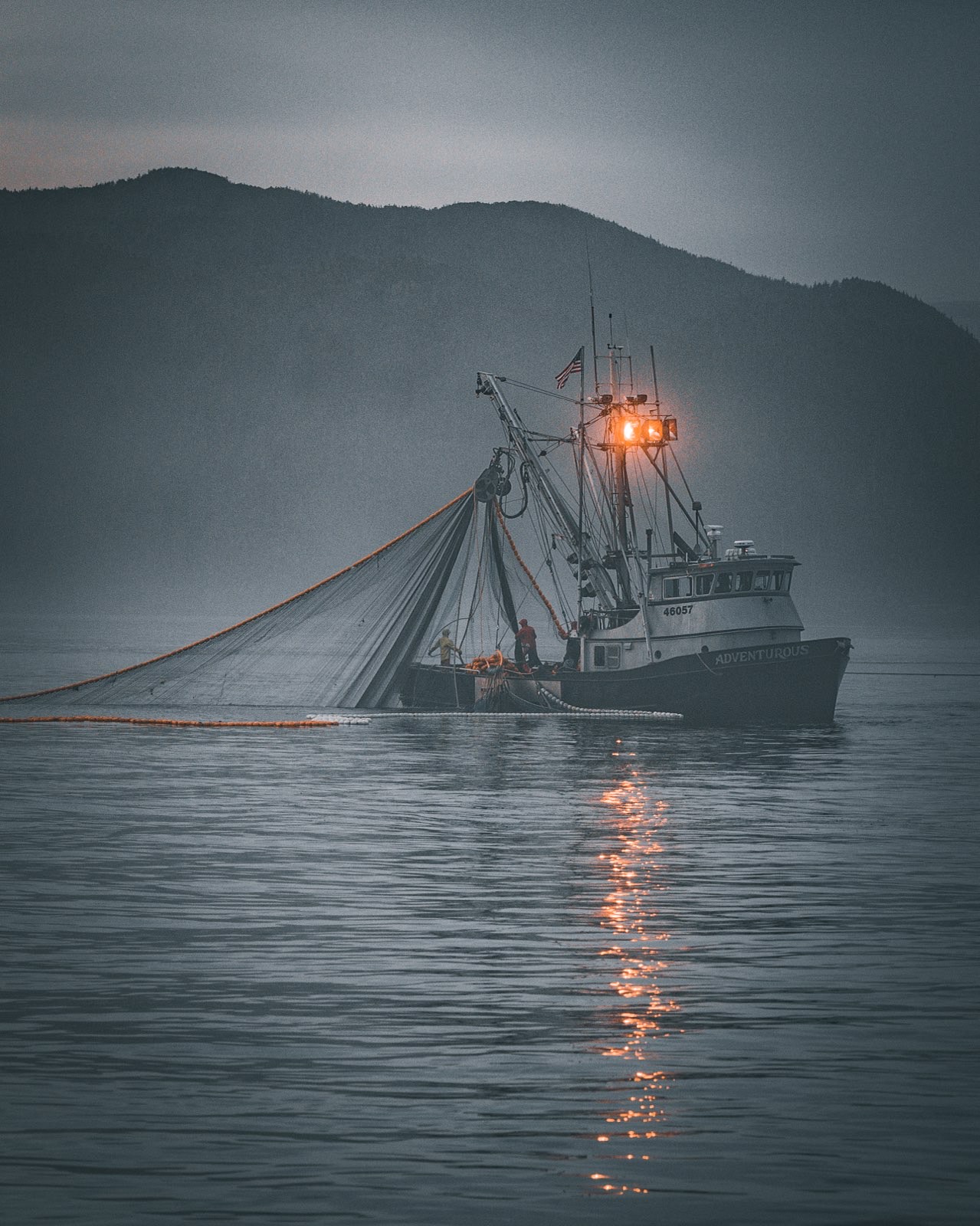 The Adventurous crew seine fishing for salmon in the early hours.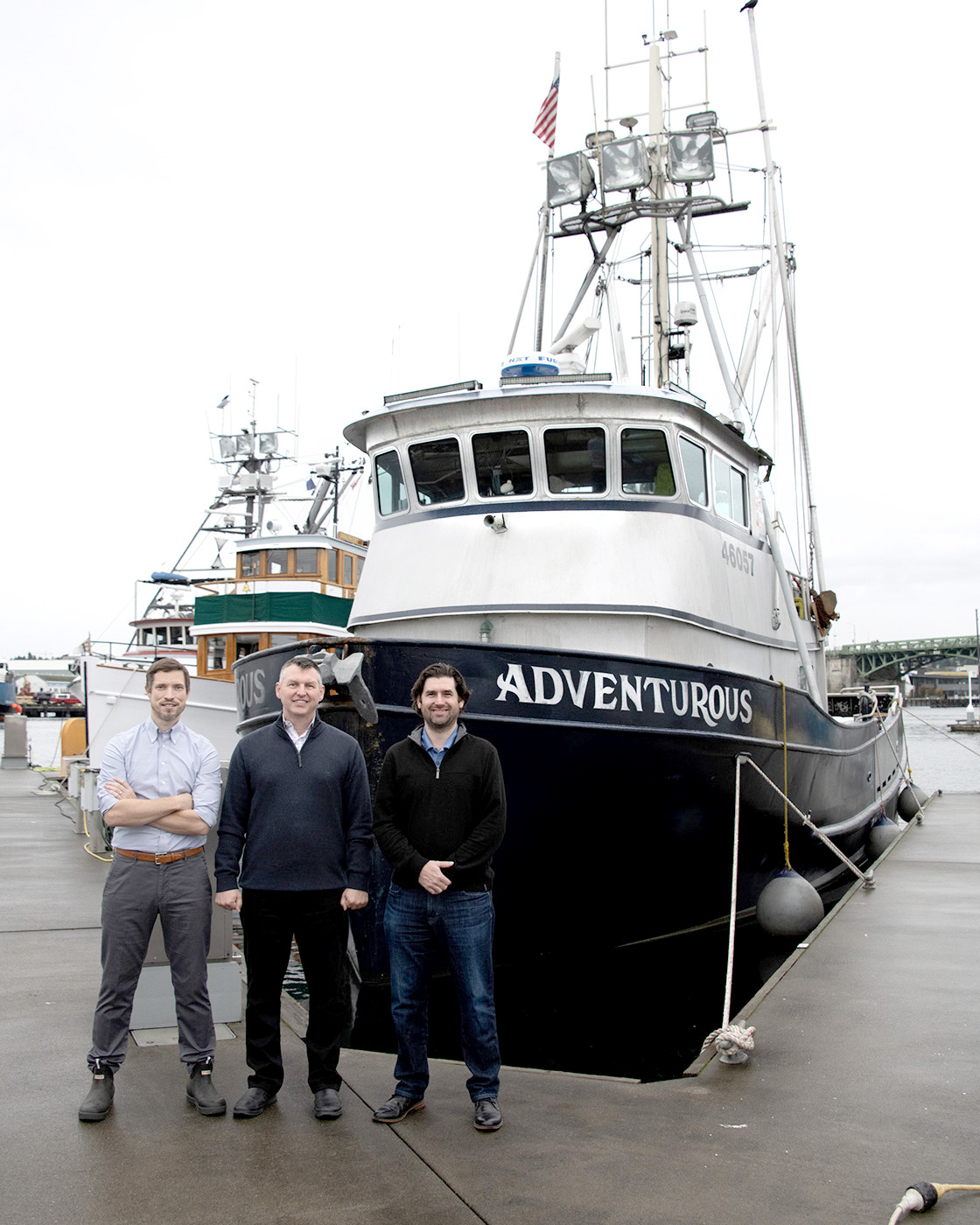 The First Fed Maritime Team with the Adventurous in Seattle, WA.
Our team is local and has a deep understanding of solutions that benefit maritime businesses.