Business Spotlight: Frederickson Electric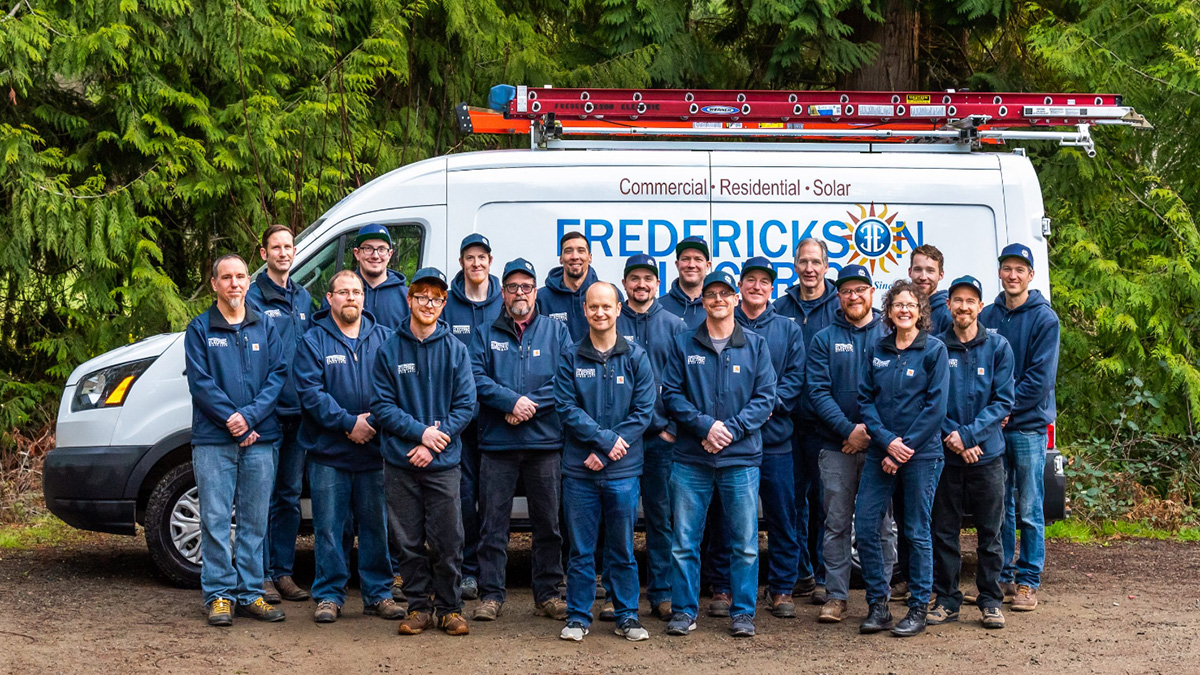 What Erik Frederickson started as a one-man operation has become one of the largest electrical services providers on the peninsula. The idea for an electrical services company sparked in 1974, and Frederickson Electric was born.
Powering Local Growth
The business started as a family operation in Port Townsend, run by Erik and his wife Marnie. Continuing in that tradition, Hans Frederickson and his wife Mia purchased the business from his parents in 2012. Since then, the business has grown in size to 27 employees working throughout the peninsula. And they are still growing!
For most of Frederickson's history, they have focused on electrical construction. Then in 2008, they expanded their services to support the growing demand for solar energy systems. In 2018, they added HVAC service for heating and cooling systems.
"Our vision for the company is to support the transition away from fossil fuels," explained Hans Frederickson. "We want to provide a comprehensive offering of clean electrical alternatives to the communities we serve."
These solutions include electric vehicle charging stations, heat pumps, solar panels, and battery storage systems. During the pandemic the Frederickson team noted a strong demand for home improvements due to the additional time people were spending at home.
"Our goal is to continue growing the Frederickson Electric team so that anyone in our service area who wants to electrify their life can do so quickly and efficiently," noted Frederickson. "We still have a lot of work to do in order to achieve a clean and sustainable energy system."
Wired for Success
"First Fed is a fixture in the Port Townsend community," said Frederickson. "I enjoy working with the team at First Fed and especially appreciate their emphasis on great customer service. I would recommend them for business banking and commercial loans."
"Frederickson Electric is a local business known for their quality of service and commitment to their community," said Susan Whitmire, senior commercial relationship manager at First Fed. "It's an honor to be part of their mission to support the growth of clean energy solutions."
"I appreciate how much First Fed does for the community, including sponsoring events and donating to local non-profits," added Frederickson. "I believe businesses have an obligation to give back to the community that supports them. First Fed shares these community values."
A Brighter Tomorrow
Frederickson Electric's dedication to clean energy included opening a new division of the company dedicated to solar panel installation, called Cascadia Solar. For the Frederickson team, it's all part of providing their communities with more access to sustainable energy solutions.
The team wants to encourage more people to consider careers in electrical services. "There is deeply impactful and meaningful work in the building trades," added Frederickson. "Electrical and HVAC offer an attractive career path with significant opportunity in the coming decades as we transition to clean energy."
If you need electrical solutions in Jefferson, Clallam, Kitsap, or Mason counties, connect with the Frederickson Electric team. They are ready to help! Visit
fredelectric.com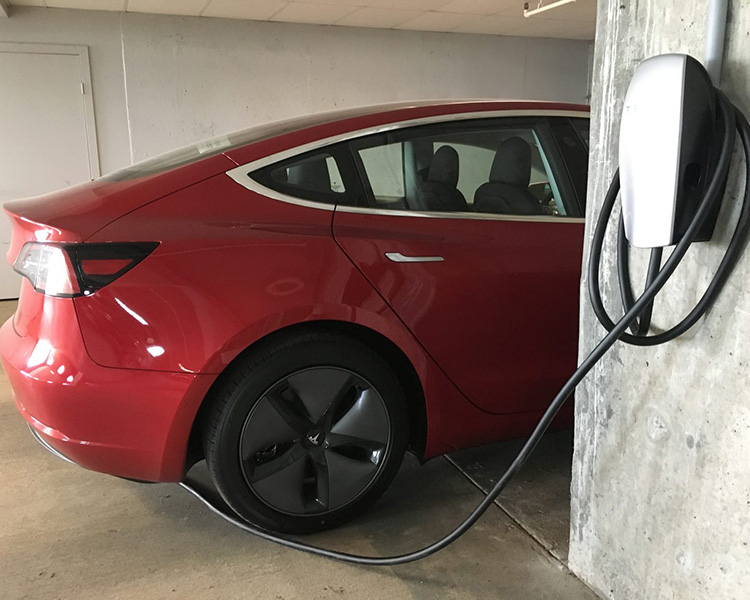 Residential EV charging station by Fredercikson Electric.

Solar panels installed by Cascadia Solar, a division of Frederickson Electric.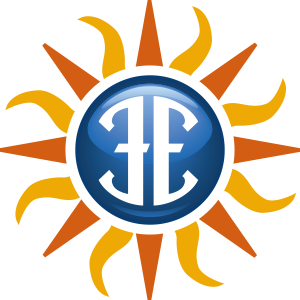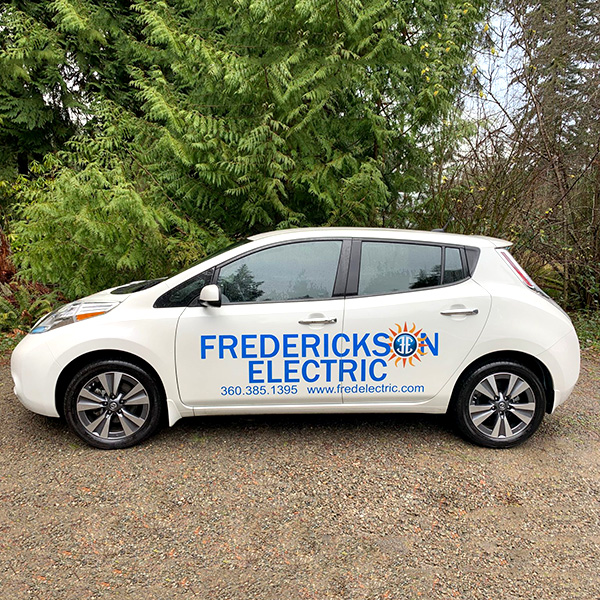 Port Townsend, WA
Founded in 1974
Employees: 27
Electrical Services
FredElectric.com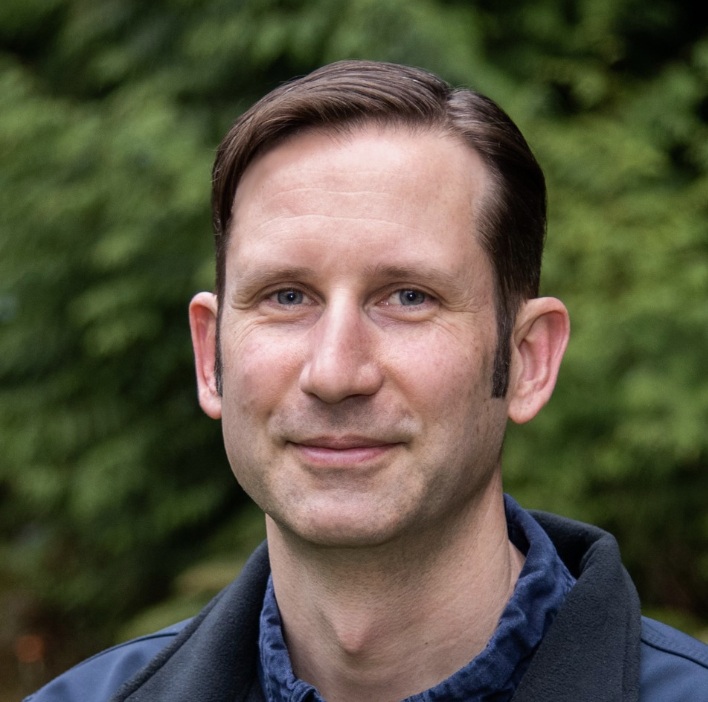 Hans Frederickson
President and Owner
Frederickson Electric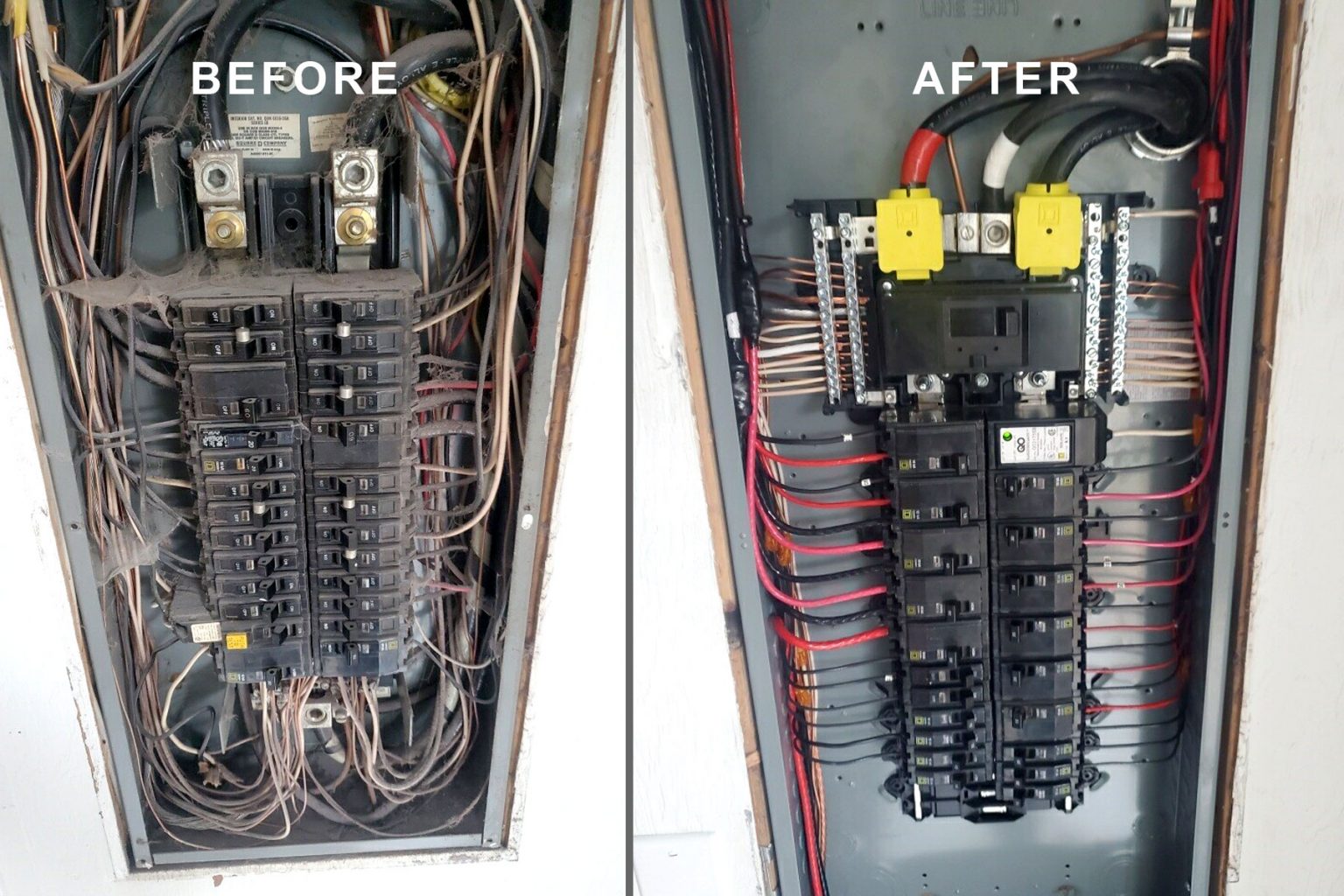 Updated electrical panel by Frederickson Electric.