Business Spotlight: Black Ball Ferry Line
Connecting Communities Across Borders

For over 60 years, a single ferry has served as the continual connector between Port Angeles, Washington and Victoria, British Columbia. As the only vessel in the Black Ball Ferry Line, the M.V. Coho has carried millions of cars and passengers in her lifetime. The route promotes tourism to the area and provides economic stimulation to the communities on both sides of the border.

In March 2020, the border closed to tourism and the ferry service was suspended for over 18 months. Finally on November 8, 2021, the M.V. Coho resumed service with its first crossing since the shutdown. The local community came out to cheer and welcome the passengers back to Port Angeles.
A Community Mainstay
According to a 2019 Economic Impact Study, the M.V. Coho ferry route infuses an average of more than 5 million dollars a month into Clallam County. It's a responsibility the Black Ball Ferry Line takes seriously, according to co-owner and VP of Marketing, Ryan Malane.

"It was important for us to maintain a crew to keep the M.V. Coho in top operating condition, even when we were shut down," explained David Booth, CFO and co-owner of Black Ball Ferry Line. "We would take the boat out every six weeks and work the machinery so we would be ready to go as soon as the border reopened."
Anchoring with First Fed
During the pandemic, First Fed helped small businesses take advantage of government assistance through Paycheck Protection Program (PPP) loans and the Main Street Lending Program.

"It's important to us to support local businesses that build up our communities," noted Andrew Korchemniy, First Fed Commerical Relationship Manager. "Black Ball Ferry Line provides a significant service to the Olympic Peninsula and our neighbors in Canada. We were honored to help facilitate their loans to support them during the pandemic."

After working with First Fed on the lending programs, Black Ball Ferry Line switched their payroll and direct deposit accounts to First Fed as well.

"We loved the commitment First Fed has to investing in community enterprises," recalled Malane. "They were extremely welcoming and attentive, which is not something we had found with other banks."
Ready to Set Sail

The Black Ball Ferry Line website serves as more than just a convenient place to make reservations and buy tickets for the ferry. It is also kept up to date with the latest COVID-testing requirements for crossing the border as well as providing travel packages and services for your trip once you land.

"You can get some of the best deals you'll ever see on stays in Victoria right now through our package deals," noted Malane. "The hotels have really embraced the US market returning to Victoria. They're offering some phenomenal pricing to us that we pass through to the customer."

Currently the ferry is operating at their normal schedule for winter, two round trips per day. Whether you want to take a quick trip to see the holiday lights at Butchart Gardens in Victoria or are thinking ahead about a Valentine's getaway, the folks at Black Ball Ferry Line are happy to help you plan your trip.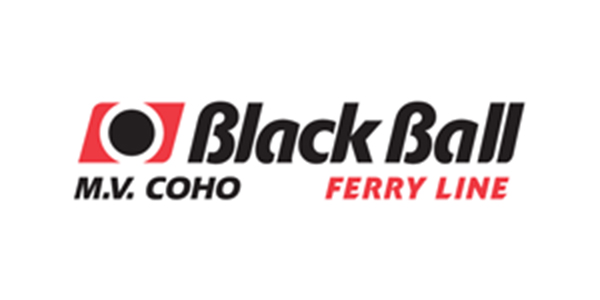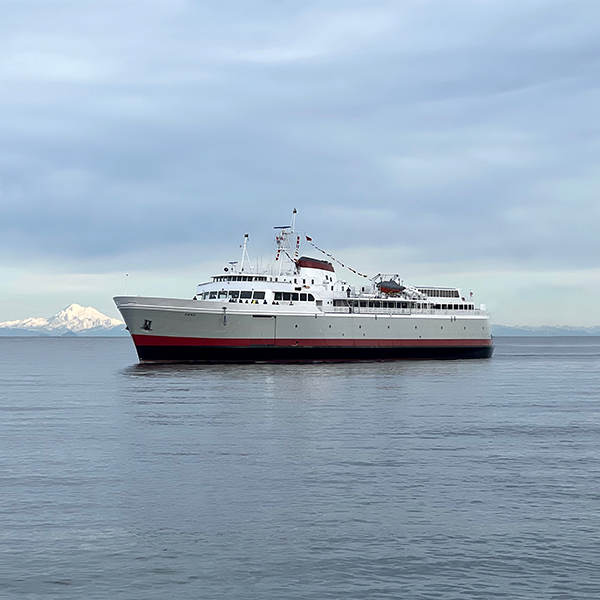 Port Angeles, WA
Founded in 1959
Employees: 120
Transportation, Tourism
CohoFerry.com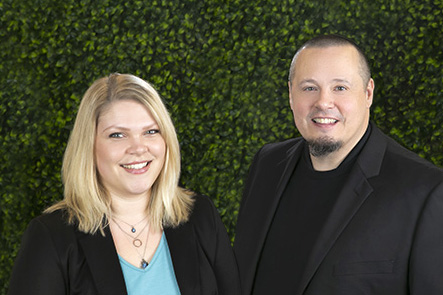 Meet with our commercial banking experts to review your goals, discuss your options, and deliver financial solutions quickly.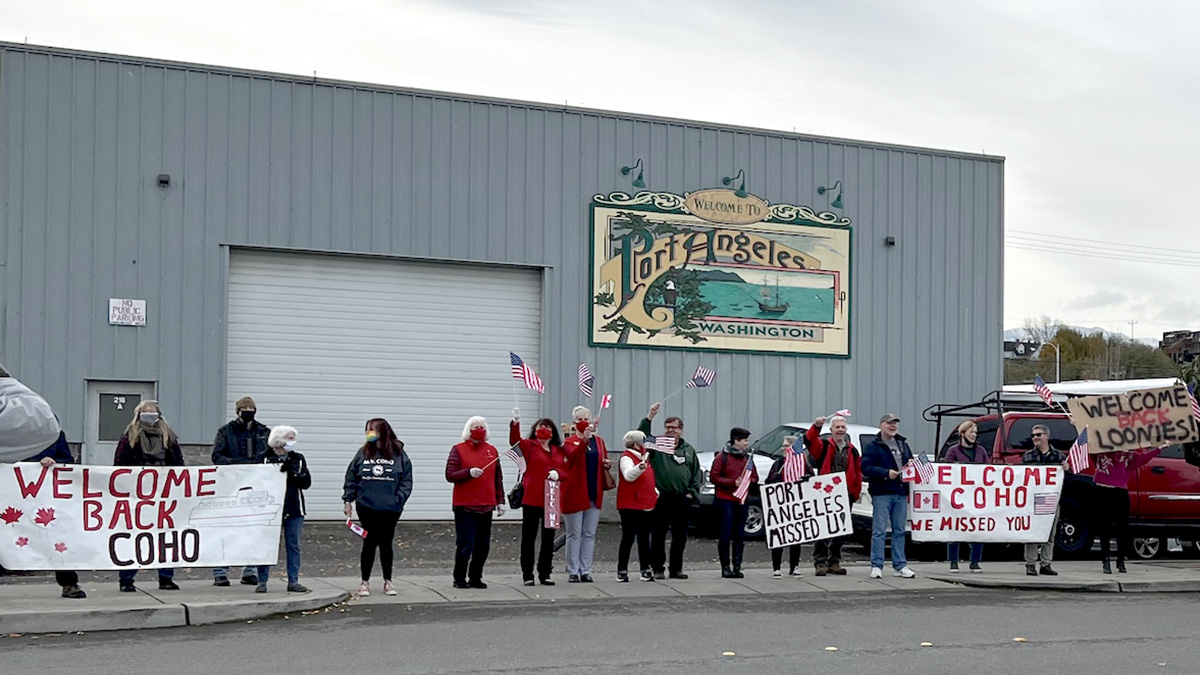 The Port Angeles community welcomes M.V. Coho passengers on their first voyage in 2021.