Business Spotlight: Tutta Bella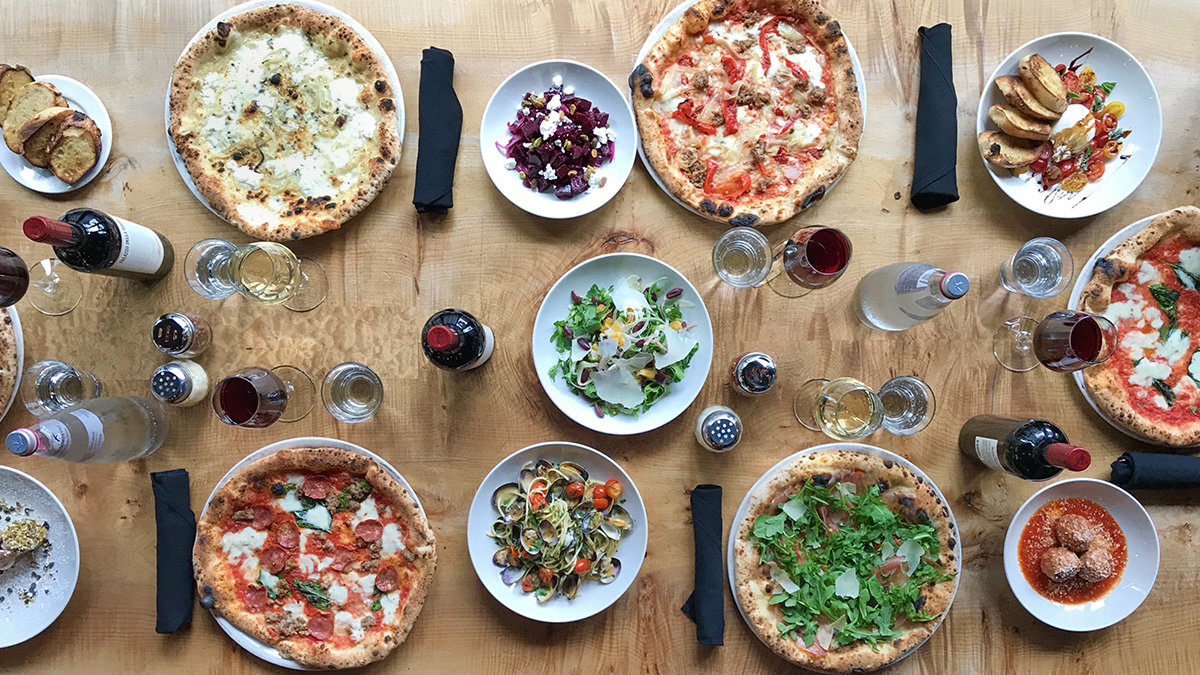 Authentic Italian wood-fire pizzas, antipasto, fresh salads, and Italian wine.


An authentic taste of Italy can be found right here in the Pacific Northwest. Tutta Bella's wood-fired pizzas and hand-crafted pastas are made with only fresh ingredients, many directly imported from Napoli. To complement your meal, pair a bottle from their assortment of Italian wines or try their signature Nutella latte along with a delectable tiramisu.

What is the secret ingredient to successfully blend authentic old-world Napoli cuisine with a fresh and contemporary PNW approach? In a word, love.
Bringing Italy to the PNW
Joe Fugere, founder of Tutta Bella, is a fourth generation Seattleite and graduate from Washington State University. After building a successful career in the food and hospitality industry, Joe still had a dream that required a leap of faith. He quit his job and flew to Napoli to immerse himself in Italian food and culture in hopes of mastering a craft he could bring back home with him.
"That trip to Italy was a life changing experience," recalled Joe. "I was working six days a week in a restaurant where no one spoke English. I fell in love with the wood-fired craft and studied every detail until I mastered the style."
Upon returning to PNW, Joe sourced everything needed to replicate the wood-fire pizza experience he had learned in Napoli. In 2004, Joe opened the first Tutta Bella, hand-crafting each pizza himself. The authentic Italian flavors were quickly embraced by Seattle restaurant goers.
The Associazione Vera Pizza Napoletana (VPN) is officially sanctioned by the Italian government as a legal entity able to give special designation to pizzerias who meet strict requirements that respect the traditional art of Neapolitan pizza making. Just five months after opening, Tutta Bella was awarded the very first VPN certification in the Pacific Northwest.
As Tutta Bella opened additional restaurants, Joe made sure every team and location shared the same uncompromising commitment to their values of love, innovation, growth, community and passion.
Partnering Locally
During the pandemic, Tutta Bella created a line of retail products that brought the taste of Italy into people's homes. Jason Gill, a friend of Joe's and a senior commercial relationship manager at First Fed, suggested that Tutta Bella partner with the bank for funding to support additional expansion.
"Tutta Bella is loved by Seattle area locals, including many of our team members," explained Jason. "It was exciting to partner with them on financing to help them delight more people with their authentic Italian food."
"It's been incredible working with First Fed," shared Joe. "First Fed's focus on supporting their customers is unmatched in the banking community. I would recommend them for virtually any banking need."
The new financing supported some major capital projects. In October 2021, Tutta Bella leased a 15,000 square foot production facility in the SoDo neighborhood of Seattle to serve as their new headquarters and support their growing retail business. Tutta Bella's restaurant at Bellevue Crossroads is also undergoing a complete remodel with plans to reopen in the fall of 2022.
Bringing Italy Home
Today you can enjoy Tutta Bella at one of their five full-service neighborhood restaurants or in the comfort of your home. Over 50 stores in the Puget Sound area carry Tutta Bella's retail product line, including QFC, Fred Meyer, and Costco, with plans in progress for national distribution. Their products include Take-n-Bake pizzas, Ready-to-Heat dinners, Grab-n-Go sides, salads, and desserts, as well as jarred tomatoes and pasta sauces.
For special events, you can book their D'Asporto food truck. This specially retrofitted mobile restaurant comes complete with a spectacular Acunto wood-fired oven from Napoli, so you can enjoy the authentic Neapolitan pizza experience on location.
That's Amore
For Tutta Bella fans, the Amici Club is a free rewards program which earns points for dining or take out from Tutta Bella restaurants. To peruse the menu, find a location, or make a reservation, visit their website at
tuttabella.com
.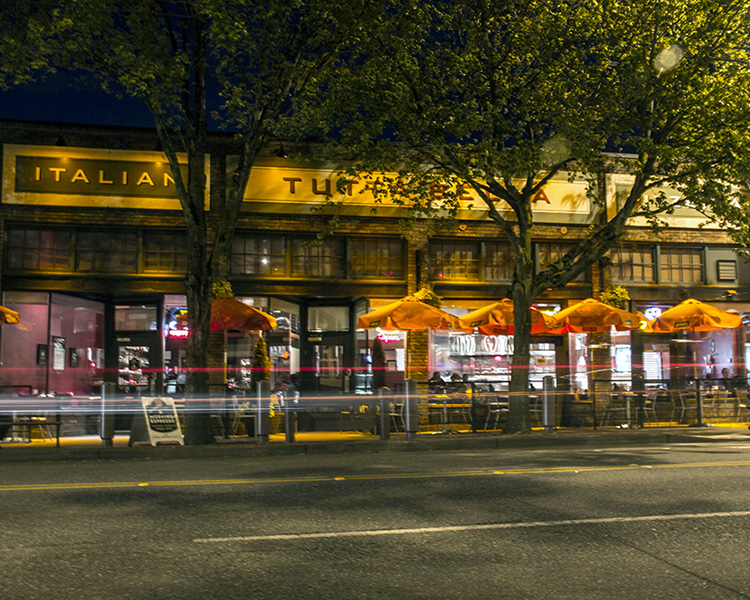 Flagship Tutta Bella location in Columbia City.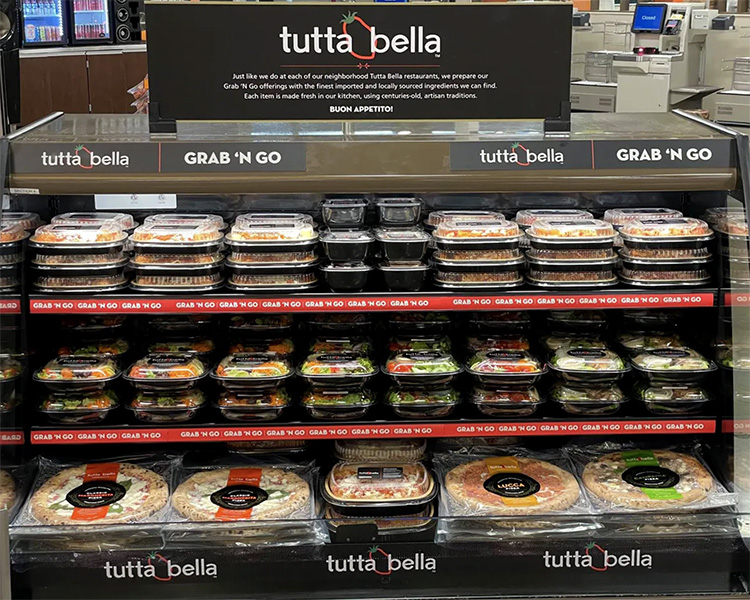 Tutta Bella Grab 'n Go meals at local grocery stores.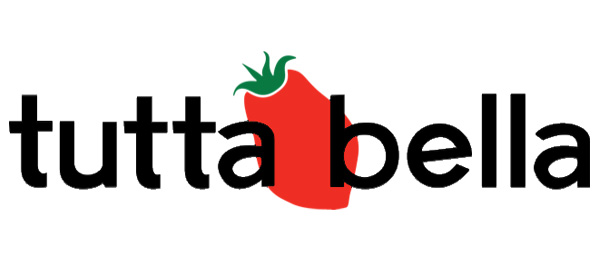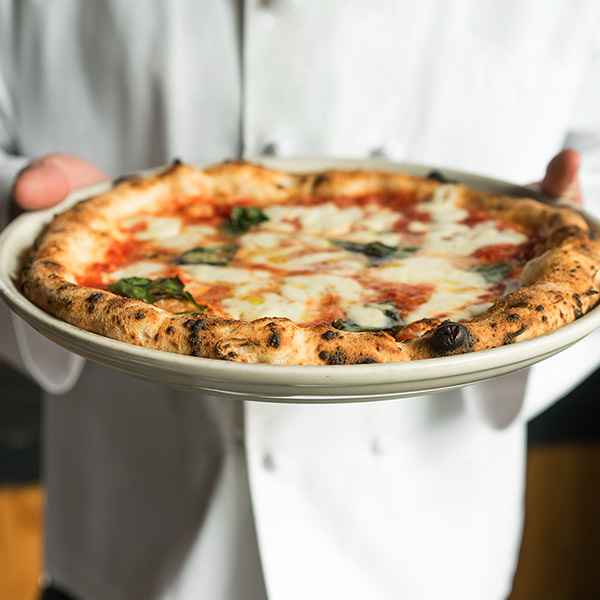 King Country, WA
Founded in 2004
Employees: 400
Restaurant, Retail
TuttaBella.com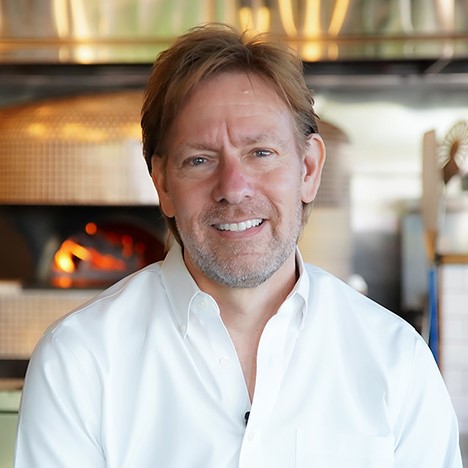 Joe Fugere
Founder and CEO
Tutta Bella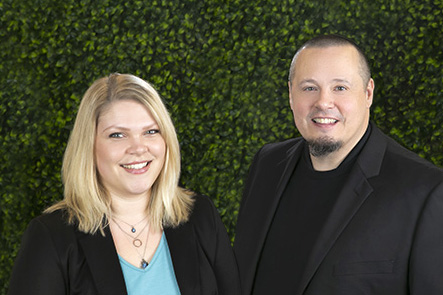 Meet with our commercial banking experts to review your goals, discuss your options, and deliver financial solutions quickly.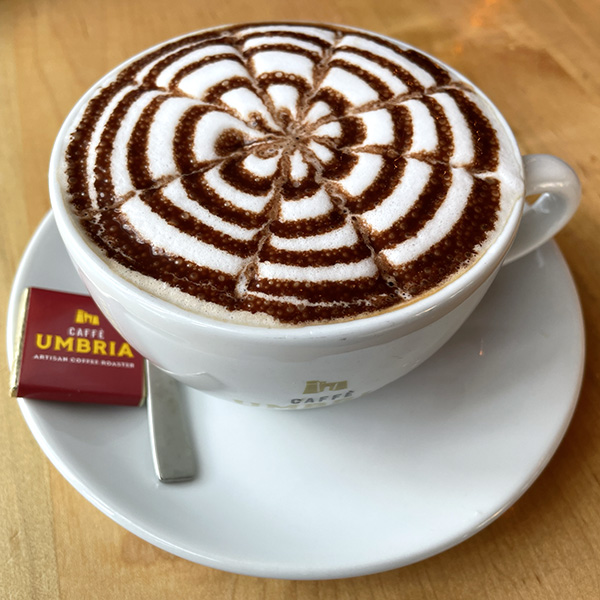 Tutta Bella Nutella Latte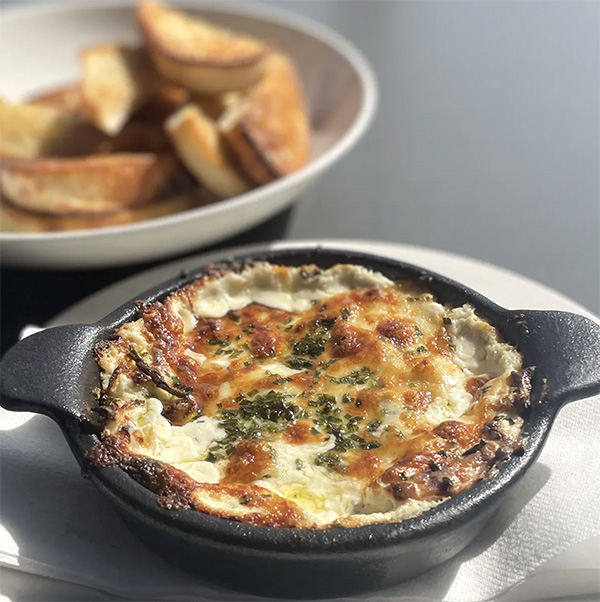 Warm Artichoke Dip with toasted house-made bread