Business Spotlight: Toland Home Garden
Garden Decor Business Thrives with Main Street Loan
Decorative flags flutter in the breeze, dotting neighborhood homes. There is a good chance many of those flags came from Toland Home Garden. The decorative flags, doormats, and pillowcases of this local Washington business are available on their website and popular ecommerce sites.
True Local Washington
Toland Home Garden completely manufactures all their products in-house in Washington state. Supporting local communities and artists is an important part of Toland's business, according to Co-owner and President Bruce Solly, a Washington native. Toland has licensed art for their products from hundreds of local artists to help promote and showcase their stories and work.
Working with First Fed
During the pandemic, Toland wanted to participate in the federal Main Street Lending Program. The program was designed to provide credit on reasonable terms to small and medium-sized businesses that were in sound financial condition before the pandemic.
"My previous bank wasn't offering the federal Main Street Loans. First Fed was recommended to me as a local bank who could facilitate that loan," said Toland President Bruce Solly. "Working with Jennifer Chaussee and Jason Gill at First Fed, I was immediately impressed with the responsiveness, which had been an issue with our previous bank."
Toland wanted to continue working with a local community bank. First Fed met their criteria as a long-established local Washington bank that offered a more extensive range of services and legacy of supporting local communities.
"First Fed was the perfect fit for what we were trying to accomplish," continued Solly. "Their easy communication, local contacts, and positive responsiveness set them apart."
Success in Challenging Times

Because Toland Home Garden is primarily an ecommerce company, they were able to bounce back quickly after reopening from the initial pandemic shutdown. By the end of 2020, they had reached a 30% growth.
"When we first closed, I didn't know if we would stay in business," Solly recalled. "About 30 days into the pandemic we realized customers were still ordering. We've been really fortunate."
Looking Towards a Sustainable Future
Toland believes one of the secrets to success is the dedication to continual improvement. They use the LEAN manufacturing principles, dedicated to reducing waste and creating a more sustainable production cycle.
After analysis of their product lines, they added covers for throw pillows, greatly increasing the number of items an individual customer might purchase. During the pandemic, Toland started printing custom face masks to fill the need.
This agility and commitment to moving forward with the times has added to Toland Home Garden's success and paints a bright future for the years ahead.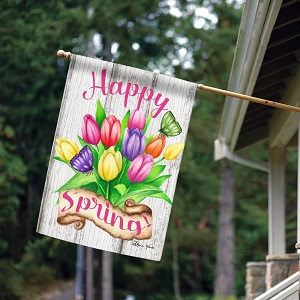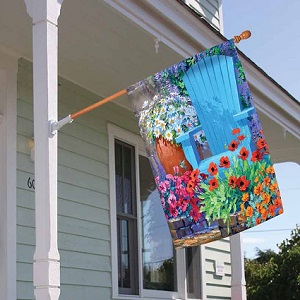 Toland Home Garden
Poulsbo, WA
Founded in 1976
Employees: 15 - 20
Decorative household goods
TolandHomeGarden.com