Business Spotlight: Formula Flawless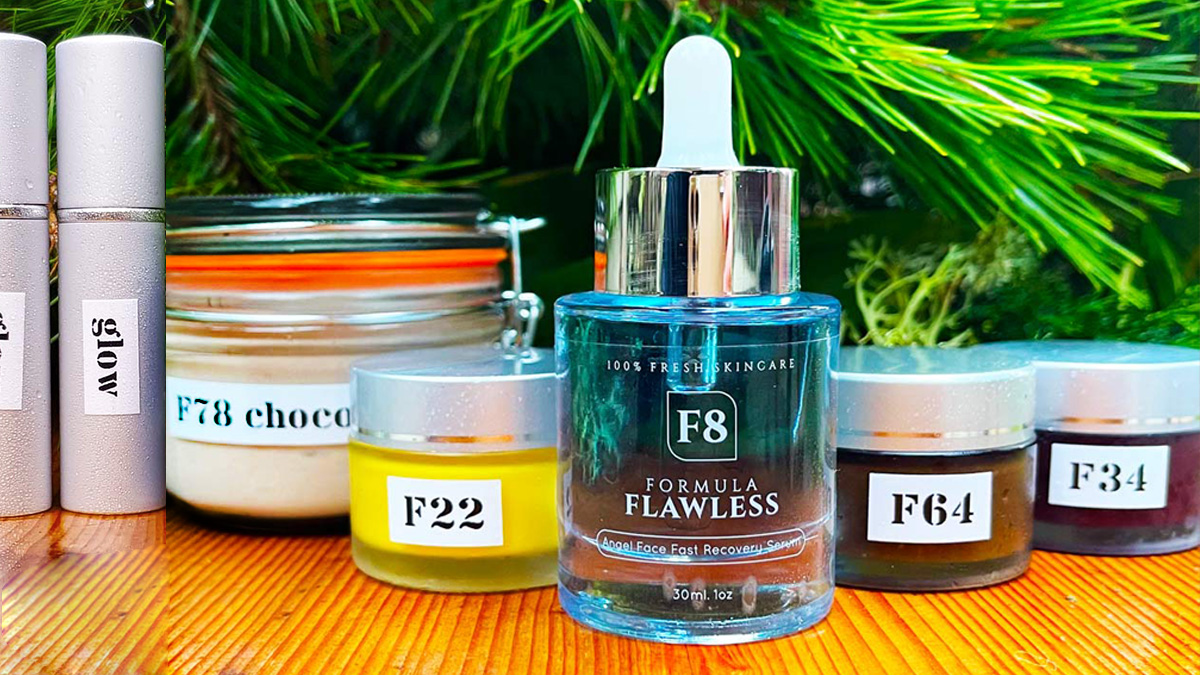 The Fresh Face of Formula Flawless
Tired of hiding behind makeup? Formula Flawless believes that with fresh, organic products you can enjoy radiant skin you won't want to cover up. Their passion is to help people feel confident in their own skin by taking a holistic approach to health and beauty. Founder Rae Indigo encourages a path to physical, spiritual and emotional wellbeing, each of which is essential in achieving flawless, ageless skin.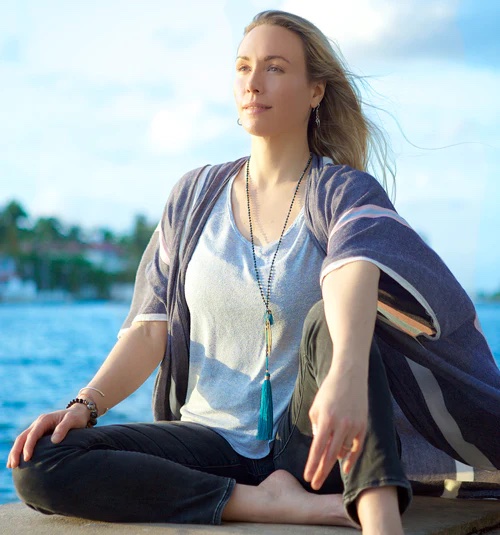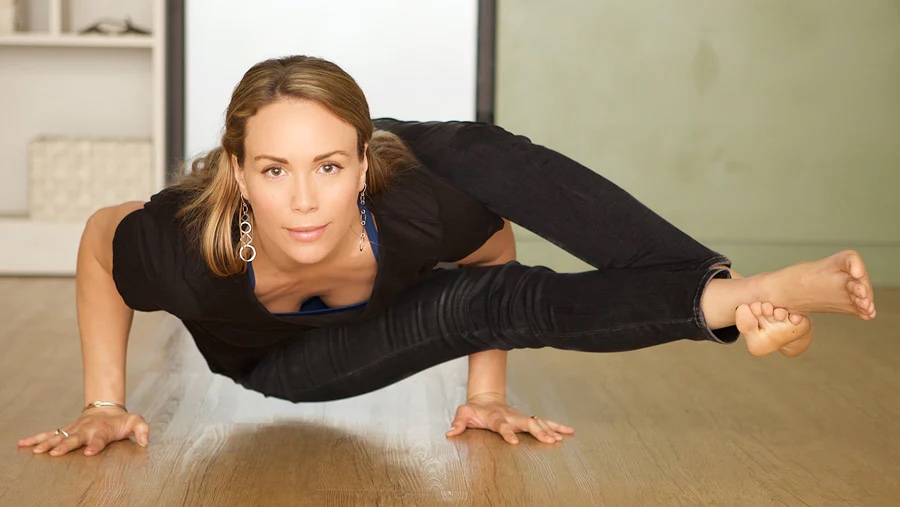 The Journey to Flawless
Indigo started developing skin formulas long before she thought of launching a business. In her 20s she had struggled with bad skin. Frustrated with commercial products that weren't helping, Indigo decided to use her college studies in organic chemistry to develop her own skincare formula.
"The products you find in stores are loaded with chemical preservatives," explained Indigo. "I wanted to use ingredients that were 100% fresh and organic, with probiotics for a more gentle and natural preservation. It's literally food for your skin."
After finding personal success with her first formula, she started learning more about skin care and developed five additional serums, still keeping herself as her sole customer.
Meanwhile, Indigo cultivated a successful yoga school, and became a well-known teacher in the field. As her renown grew to a global scale, she would often travel to places like Switzerland and Peru to teach other yoga instructors and offer certifications in guided meditation and advanced alignment training.
On her travels, people would ask her about her flawless complexion. Every time she made small batches of her formulas on request, they would sell out immediately. But it wasn't until the global pandemic stopped her from traveling for her yoga business that she thought about commercially marketing her skincare product line.
A Fresh Start
As Indigo began to develop Formula Flawless for commercial sales, she and her husband considered moving away from Florida to build their new lab. Both were attracted to the mountains, trees, and fresh air in the Pacific Northwest. They also were happy to find business financing through partnerships in that area.
"It has been wonderful to work with Jason Gill and the First Fed team," said Indigo. "I love smaller banks where you can get in touch with someone if you need to. Also, First Fed is tech savvy and forward-thinking, which we really like."
Currently Formula Flawless develops their products in a lab about an hour north of Seattle. As their customer base continues to grow, constructing a bigger lab and taking on additional employees may be in their future plans.
"We are thrilled to partner with Formula Flawless and look forward to helping them grow their business," said Jason Gill, Commercial Relationship Manager at First Fed.
A Formula for Everyone
The serums are naturally gentle and safe for most sensitive skin because of the Formula Flawless commitment to fresh ingredients. While the ingredients may have pleasing aromas, there are no perfumes added into the products.
"You can tell the difference the first time you try it," noted Indigo. "There is an immediate improvement, and it usually only takes about two weeks before you realize you don't need foundation makeup anymore."
Because of the 100% fresh formulas, it's recommended to keep them in the refrigerator. The products are sold in amounts that usually last about two months.
Formula Flawless relies on all direct sales through the website. This way, they can avoid the preservatives needed for products that sit for years on retail shelves. While they ship all their products to customers individually, sustainability is a big part of their business model. All of their products come in reusable glass bottles, packed in recyclable materials.
"Our biggest sellers for serums are F3 and F8, which plump and hydrate your skin," added Indigo. "F25 Day and Night Cream is our most popular face cream. The Serums and the Creams are often paired with F22 Eye Plumping and Lifting Cream to reduce puffiness in the eyes and provide added hydration in the most delicate areas."
A Holistic Approach
Indigo also offers a Holistic Skincare Premium Membership where you can choose which products you want to subscribe to. The membership also includes new rituals, cleanses, affirmations, live teaching, and Q&As, using Ayurvedic yoga principles to rebalance your skin karma and help you de-stress.
Ready to give it a try? Use the code "firstfedspecial" and receive 15% off all products on your first order. To learn more about the Formula Flawless skincare line and membership, visit formulaflawless.com.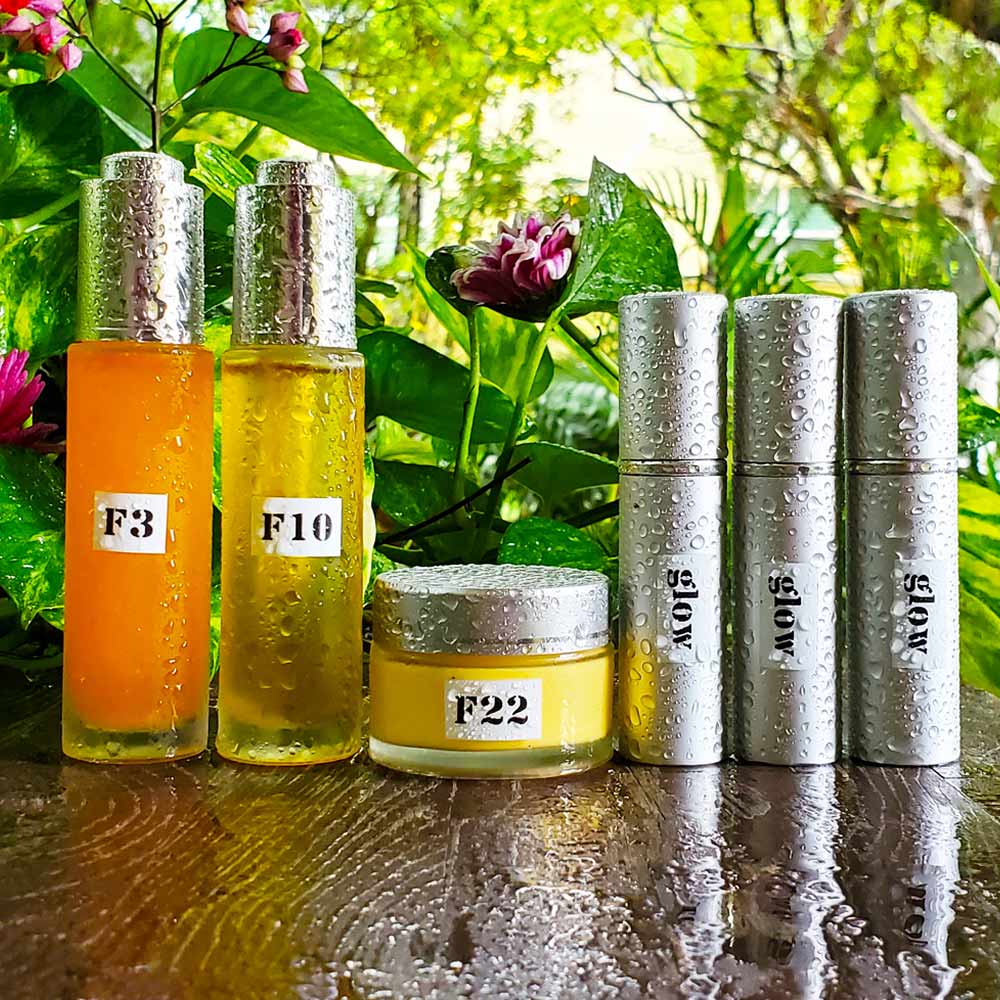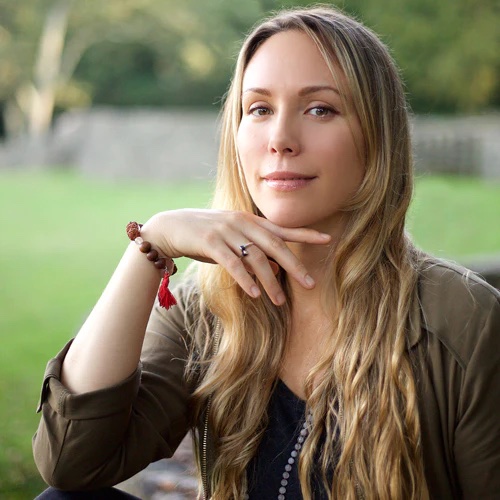 Rae Indigo
Owner and Founder
Formula Flawless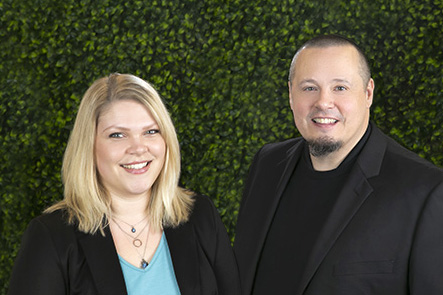 Meet with our commercial banking experts to review your goals, discuss your options, and deliver financial solutions quickly.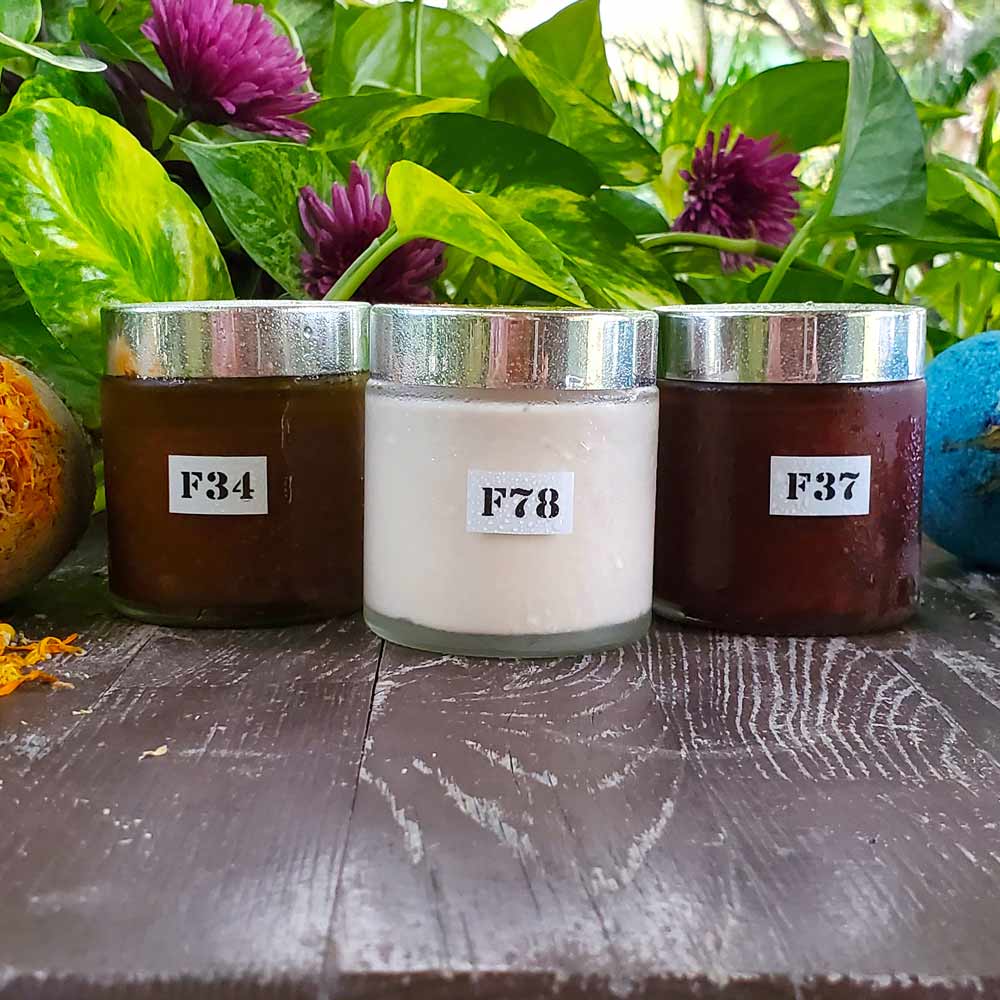 Formula Flawless Spa Therapy Pack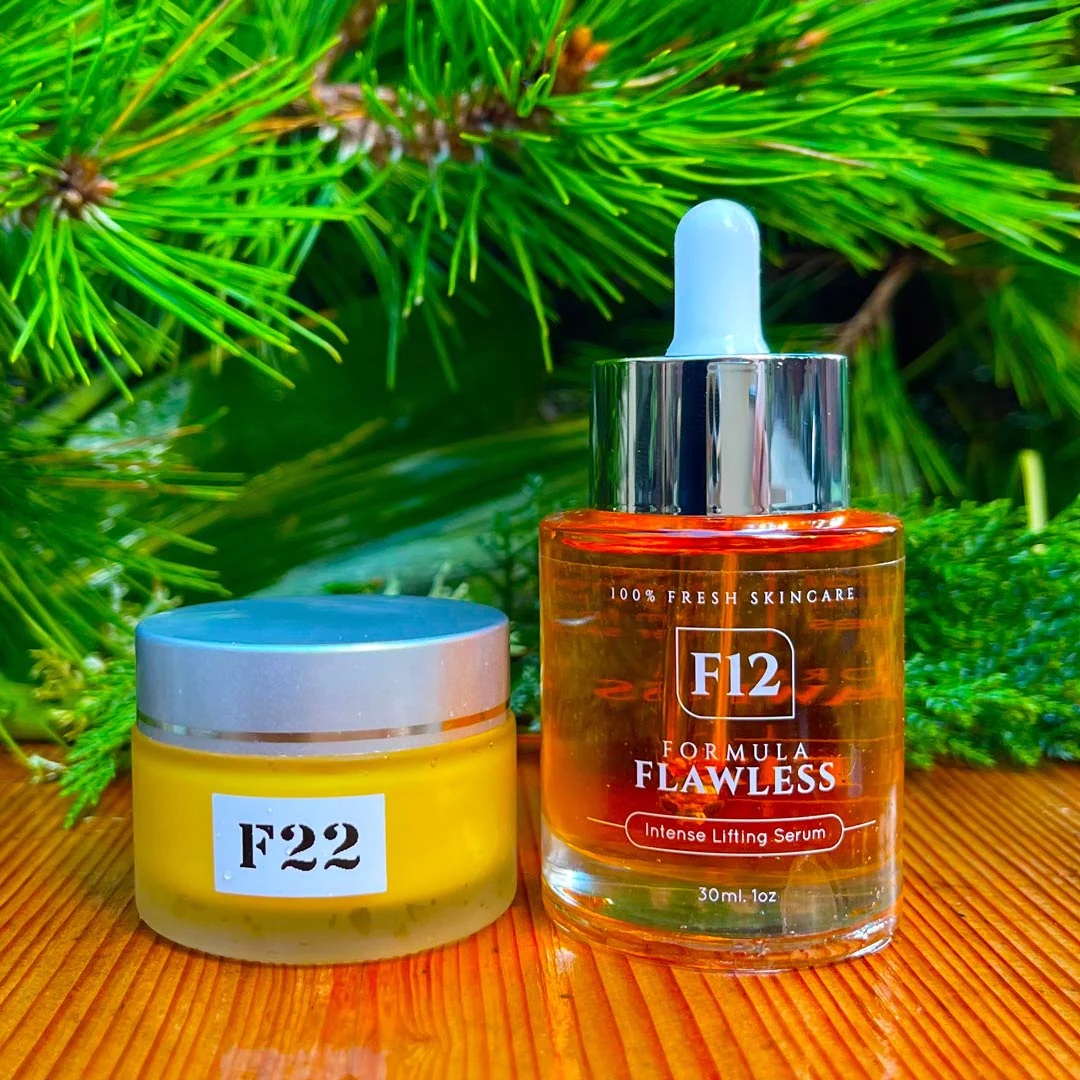 Formula Flawless Instant Lift Pack