Business Spotlight: Fairhaven Toy Garden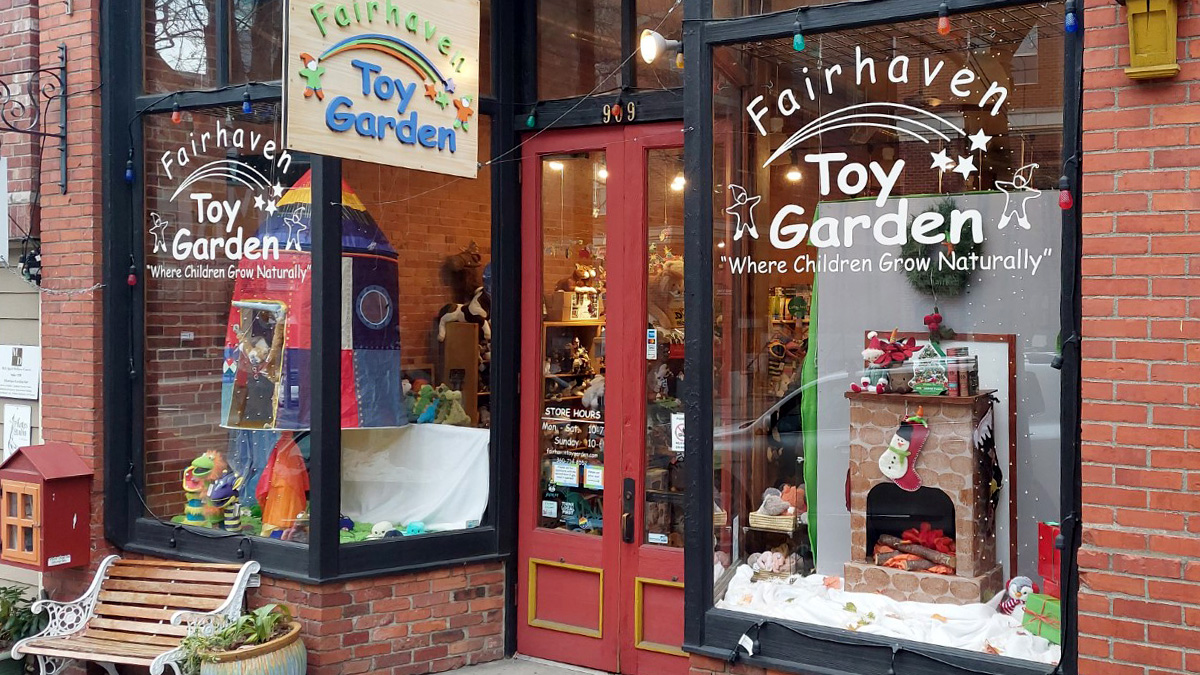 Toys that Spark Imagination
Fairhaven Toy Garden can be found in the heart of the charming historic district of Bellingham, WA. Matching the charm of the neighborhood, the inside of the store is decorated to the brim with toys, games, and crafts to spark the imagination of all ages. Those visiting the area should also stop next door, where Bay to Baker offers PNW gifts, clothes, and crafts by local artists. Both stores are owned by Washington native Tina Anderson, who brings her passion to these unique businesses.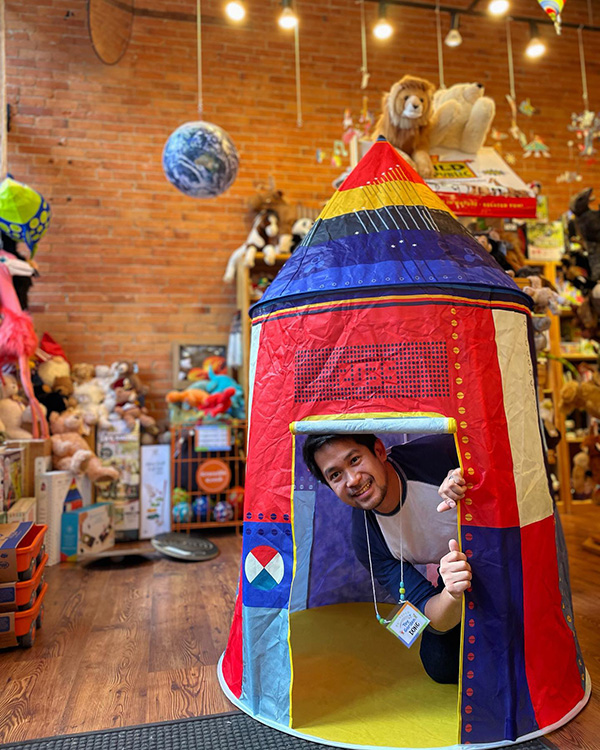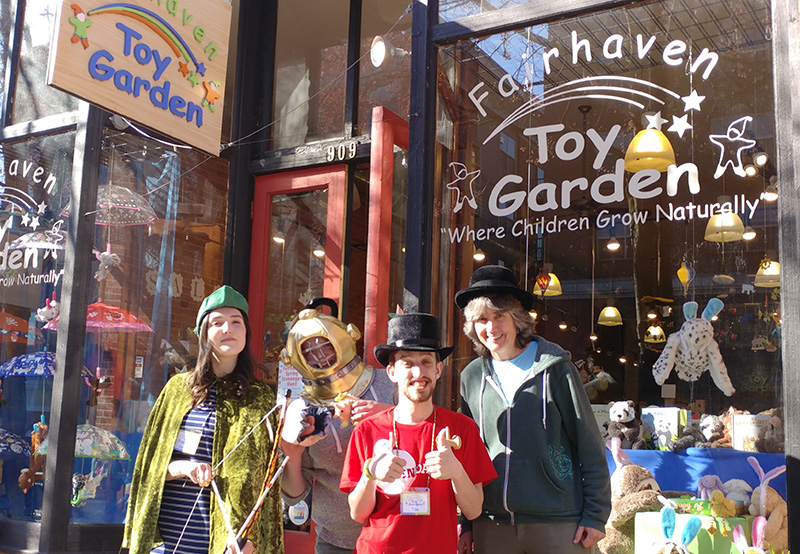 Batteries Not Required
The toy store is rooted in the philosophy that the best toys inspire imagination and innovation in the children who play with them.
"When you have a battery-operated toy from a known franchise, there is already a script in your head of how to play with it," said Anderson. "My favorite toys inspire children to create their own worlds they want to play in."
Along with many classic tried and true toys, Fairhaven Toy Garden has high-quality children's art and craft supplies, puzzles, and family games for all ages.
"Family game nights are a great activity to bring people together for a fun time," added Anderson. "We like to carry more unique board games. Adults as well as kids enjoy our selections."
Throughout the store you will find toys and demos stations for interactive play. The staff also love to provide recommendations and show kids how their toys and games work. For the toys still in the box there is an effort to keep packaging and plastics minimal for an eco-friendlier approach.
A Community Partner
Anderson first became aware of First Fed from seeing them in the neighborhood. Soon after she switched her accounts over.
"The service is excellent at First Fed," said Anderson. "My team members all love getting assigned to drop off the deposits at the bank because everyone there is so nice."
During the pandemic, Anderson was on the lookout for help with applying for PPP loans. "I knew about the program, but the application was a bit daunting," explained Anderson. "First Fed really helped me through the PPP process."
"We love partnering with Fairhaven Toy Garden and Bay to Baker," said Jennifer Barnhart, Universal Banker at the First Fed Fairhaven branch. "Local businesses like these represent the heart of this historic neighborhood."
Expanding Locally: Bay to Baker
Three years after opening Fairhaven Toy Garden, Anderson expanded into the space next door for a new store. Inside Bay to Baker, you can find stickers, mugs, sweatshirts, hats, and local wares created by Pacific Northwest artists. Almost everything in the store celebrates either Fairhaven or the surrounding PNW culture.
"I've lived in Bellingham 40 years because I love the vibe here," said Anderson. "People love to visit Fairhaven. You just feel like you're in the right place."
Bay to Baker also offers a local visitor's center inside with information on Fairhaven and popular surrounding areas like Mt. Baker. They have menus from local restaurants, information on local events, and a staff that loves to make recommendations and talk about the area.
The store had to close for several months after a truck ran into their building – on Christmas Eve of all days. Bay to Baker reopened in the summer of 2022. They are excited to have people back for holiday shopping.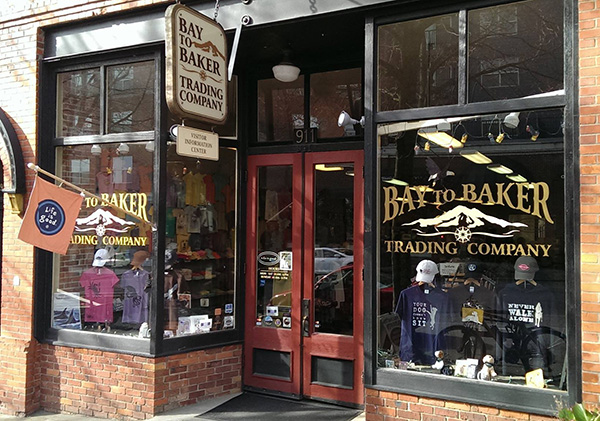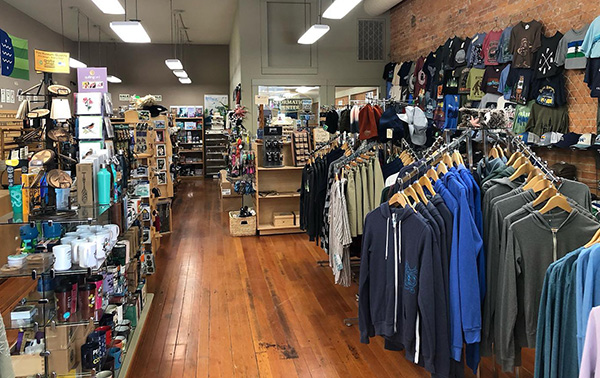 That's a Wrap
If you find the perfect gift at either Fairhaven or Bay to Baker, the team is happy to provide gift bags or even wrap it in the store for you for free – a perfect solution for last-minute shoppers. They also offer online shopping so you can enjoy their curated selections from anywhere.
To learn more about Fairhaven Toy Garden and what they offer, visit their website
here
.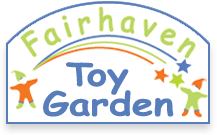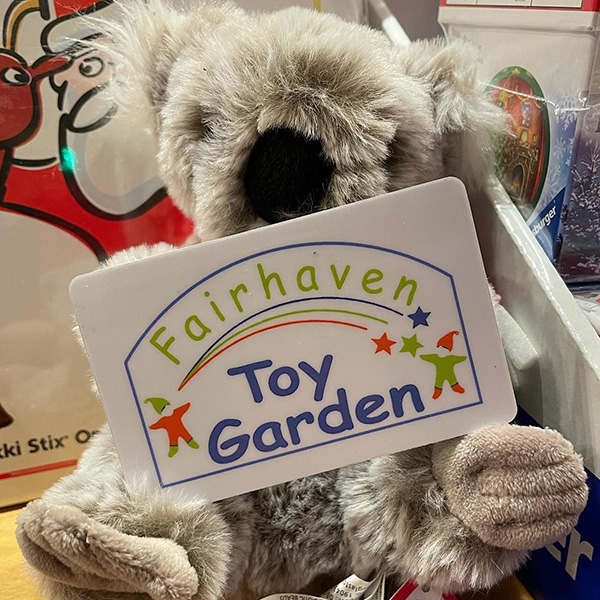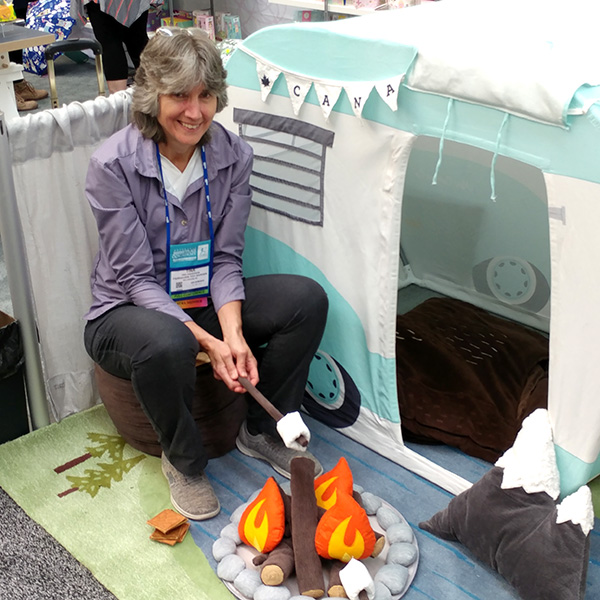 Tina Anderson
Owner of Fairhaven Toy Garden and Bay to Baker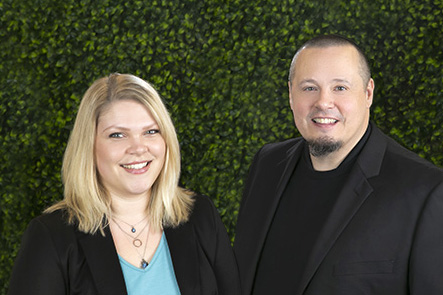 Meet with our commercial banking experts to review your goals, discuss your options, and deliver financial solutions quickly.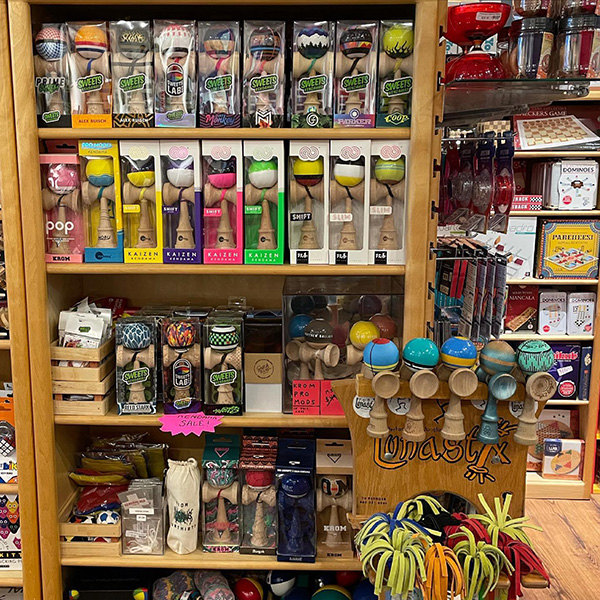 Fairhaven Toy Garden is decorated to the brim with toys, games, and crafts to spark the imagination of all ages.